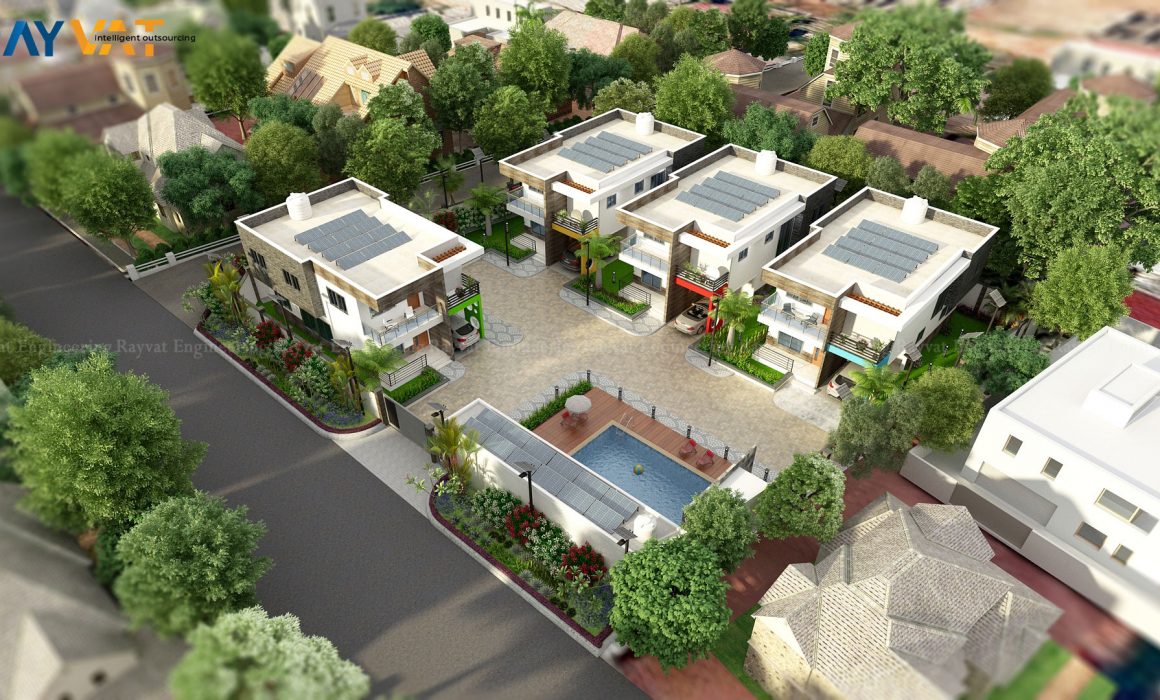 3D Architectural Exterior Rendering – Creating A Virtual World of Building Designs

3D Architectural Visualization Studio When you wish to project a real architectural building project on a virtual platform, 3D Architectural Exterior Rendering comes in handy while designing, planning, and managing communication technology. By opting for this service, you choose to use the power of 3D Architectural Visualization. After all the age-old saying, "A Picture is more than a thousand words' still holds.
3D Architectural Exterior Rendering: Harnessing the power of the Design


The primary use of 3D Architectural Exterior Rendering is to create a precise and virtual representation of the building. It would be both the exterior and interior of the building. Almost all kinds of construction projects can be represented as hospitals, residential schools, malls, mixed-use buildings, and much more.
Coming to the interiors, 3D Architectural Rendering also allows the visualization of the furniture design, fixtures as well as any other decor.
When you opt to work with experienced professionals like Rayvat Engineering, you get realistic looking renders as the people who work on your renders would provide a holistic and realistic render by using various lighting techniques as well as using multiple textures.
You could even choose to highlight the best features of your project as well as go a step ahead and invest in walkthrough animations or create interactive client presentations.
Extraordinary features of 3D Architectural Exterior Rendering:
This feature allows interactive viewing, which means while showcasing your project, you can zoom out and zoom in on places that you can highlight your project. You can also show every aspect of the building, so the viewer gets a better idea about the building plan.
You can also arrange for the rotation, wherein the building moves around on a fixed axis. So you can see the building from all angles in one rotation.
You could also opt to create wireframe models. With this feature, you can view the bare building, see how the actual structure would be built.
A great outsourcing partner would ensure that each space of your project has a specific appearance. You can then change or improve any part of the plan without incurring any tremendous efforts or monetary loss.
Any change that you want can be done.
Over the year, increasing demand for 3D Modeling Services has increased manifold. So, to get a competitive advantage, you need to get an experienced professionals working on your project. You can create a variety of different designs in a virtual environment so that you can make them visual as well as entertainment. Since the building designs have become complicated, and the interiors way posher, the use of this service could do you right.
So, to get high quality, affordable 3D Exterior Rendering Services, contact Rayvat Engineering.