Rayvat Rendering Studio assists you with high quality Architectural 3D Rendering Services spanning residential, commercial or institutional structures. Our high quality 3D Renderings have been an enabler for showcasing high quality photorealistic output to prospective clients before the actual commencement of project.
We strive to add maximum value to Architects, Realtors and Property Developers by equipping all with high quality 3D renderings in least timeframe at optimum pricing. Get in touch with us to see how we can accentuate your property marketing campaigns utilizing high quality visuals across platforms like Instagram, Facebook and Youtube.
Services We Offer
What are 3D Architectural Renders?
When a CAD/PDF file comprising of site plan, elevations, floor plans, and sections is converted into a 3D model and applied with Finishes, Softscaping/Hardscaping or Exteriors or Furnishings, Lighting and décor element for interiors to create a photo-realistic image, its called a 3D render. There are primarily 5 types of 3D rendering options for property developers. These include the following:
3D Exterior Renderings – 3D Exterior render focuses on exterior of the property and the surroundings. As options, you can choose to focus only on the building in perspective or get a render that includes the surrounding neighbourhood and features like fences, waterbodies, porches, and vegetation. As a realtor/developer, you may want to try around with lighting conditions (Morning/Daylight/Dusk) or weather (Rainy/Snow), etc. which can manifest into highly impressive marketing collaterals.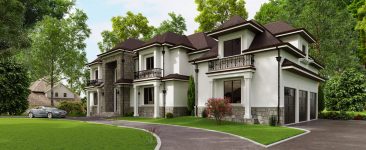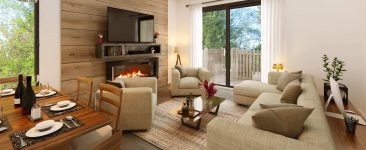 Interior Renders – Interior renders show the vantage point of the interiors of the property. Developers can show one room at a time or a view that captures multiple areas like hallways, doorways, and arrangement of different amenities in the lobby.
Aerial Renders – 3D Aerial Renderings showcase the property from above, and they typically focus more upon the adjacent environment surrounding the building. They're useful for showing how the new building will fit into the existing environment.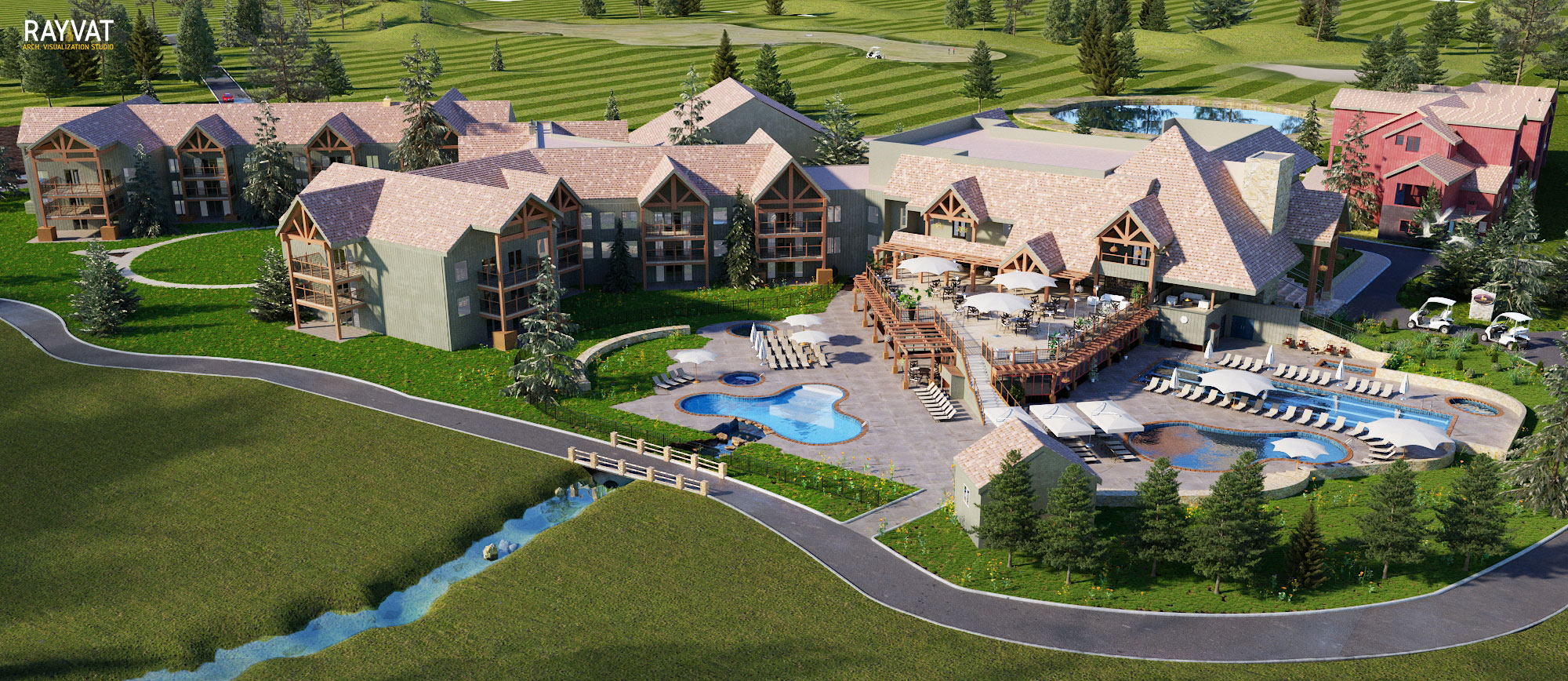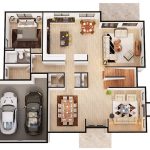 Floor Plans – 3D Floor Plan renderings give depth and detail to traditionally used 2D floor plans. These types of floor cut renderings allow potential buyers to envision themselves in the home or building and understand the spatial arrangement of various areas within the property.
Walkthroughs – The most value-added deliverable is a 3D Walkthrough that provides a video output whereby the client can take a virtual tour of the property lifelike! This animation helps the potential buyers take a virtual tour of the building before the actual construction process begins. They will get a strong sense of the property's feel, layout, and features.
Common Uses for 3D Renders
Since image marketing is the fulcrum of real estate marketing, 3D renders play a pivotal part in these circumstances:
1. Securing Permits and Local Body Approvals
Depending on where you wish to develop the property, there might be a requirement to present your project
plans with the local council for permits. Showcasing 3D renderings, especially 3D Aerial View along with 3D Exteriors portray how the new structure shall blend with the existing surrounding or neighbourhood.
2. Advertising
Property development agencies must have extensive advertising before, during, and after the build process. That can help attract potential tenants or buyers to the property and conclude the project on a quick note. 3D renderings can be stunning and eye-catching, and this helps the property developers generate interest in the local community.
3. Ongoing Marketing
Putting together animations or virtual 3D floor plans allow property development companies to have ongoing marketing schemes without having to leave their offices. You can showcase the properties on your website or social media, and make them easy for any interested parties to find out more or share it with their family and friends.
4. Quick Financing
Getting the appropriate financing for your property can be one of the most challenging parts in the development cycle. Laying technical reports in front of a financier may be confusing, but a 3D render can allow them to see your vision exactly.
5. Better Communication
While discussing blueprints might be easy within a team of technocrats, making others understand it can be quite frustrating and time-consuming. 3D renders, on the other hand, are easy to understand for everyone.
6. Reduce Development Costs
Mistakes can creep in during the design phase, and you would want to identify them before you start building. 3D renderings allow the stakeholders to identify and rectify mistakes quicker, thus reducing the construction costs of stalling or going over the deadline.
Pricing Guide for Architectural 3D Rendering Services

Although its difficult to provide a blanket pricing as one size-fit all pricing isn't possible, the rough pricing guide for various services are as follows:
| Sr. No | Category | Pricing |
| --- | --- | --- |
| 1 | Residential Exterior Rendering | $325-600/Image |
| 2 | Residential Interior Rendering | $250-500 /Image |
| 3 | Commercial Exterior Rendering | $375-850 /Image |
| 4 | Commercial Interior Rendering | $275-650 /Image |
| 5 | High Rise Exterior Rendering | $725-1500/image |
| 6 | 3D Floor Plans | $215-450 /floor |
| 7 | 360° Virtual Reality | $385-1500/camera shot |
| 8 | 3D Walkthroughs | $65-100/sec |