Enhance your marketing impact using high quality, photorealistic 3D Exterior Rendering. Our experienced 3D Exterior artists offer enhanced level of customization to you ranging from Lighting options; i.e., Dusk, Dawn, Cloudy, Summer, etc. to incorporating specific details of plantation, foliage as well as building elements like an awning, lighting posts, etc. into your renders.
Our team of 3D Exterior Designers can provide you photo-immersive 3D Exteriors that acts as an enabler during planning, designing and visualization of your projects. Through combinations of lighting, texturing and camera placement, we equip you with the best of the best HD quality 3D Exterior Renders.
What makes us different?
Owing to our experience spanning 10+ years, Rayvat Rendering Studio has been an able partner to some of the biggest names in the Real Estate business as below:
U.S.A.'s largest homebuilder group.
One of the world's largest brokers of real estate and collectibles.
Largest real estate franchise by agent count in the world….and many more…
Some of the other nuances of our service proposition that enables us to have more than 65% repeat business are:
High Quality at Competitive Price

– Our average price per render is approx 1/4th of the prevalent price in the USA. Source – CG Architect 2018 Architectural Visualization Industry Survey.
On Time Delivery

– 93% of the projects completed within stipulated timeframe in year 2019-20.
Right First Time

– 60% of our renders are approved at the first draft stage itself. This is a testimony to our attention to detail.
Flexibility

– Be it revisions or providing additional inputs, we are very flexible in absorbing the costs without a fuss. Only in exceptional cases, a marginal cost is added, which is notified in advance for approval.
Transparency in Pricing

– Be rest assured of transparency in pricing, no surprise costs during the project execution stage.
What's needed to get started with 3D Exterior rendering
One of the prime reasons why potential clients shy away from 3D renderings is their lack of familiarity with the process flow. Most people are not aware of the jargon and terminology with respect to starting a project or knowing what it would cost to develop 3D renderings. To alleviate the above concerns, Rayvat Rendering Studio is committed to educating our clients on the nuances of rendering in an easy to understand manner. We provide examples of sample projects, process flow, etc. during the course of execution.
Some of the basics we need from clients for creating interiors renders are:
Architectural Plans

– If CAD drawings or PDF of construction set can be provided that would be awesome. If not, even hand-sketch drawings would work if the basic dimensioning can be provided.
Schedule of Finishes

– Details of the facade, siding, shingles, etc. along with doors, windows, downspouts, moldings, and other fixed architectural elements.
Site Development Plan or Landscaping Plan

– Details of driveway, plantation and its arrangement, pools or architectural sculptures to be incorporated into the renders.
Lighting and Environment Conditions

– Type of lighting (Daylight, Dusk, Night) and Weather (Sunny, Cloudy) etc.
That's it. We can develop the renders from these inputs. The deliverables can be utilized for your Local Area Marketing, Social Media Campaigns and Construction referencing as well.
Want to portray a sketch instead of Exterior Render? Try out our new offering – 3D Sketch Rendering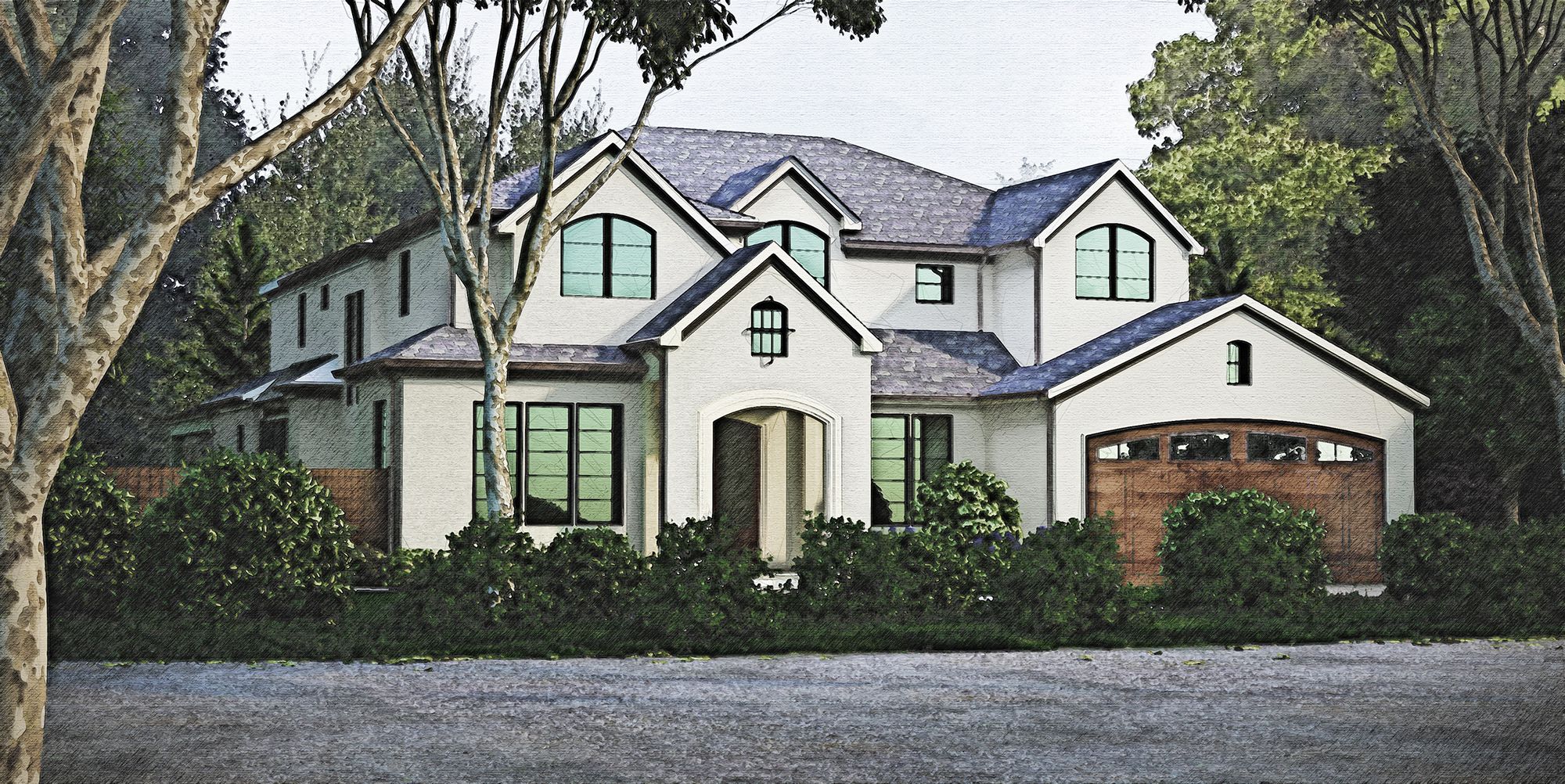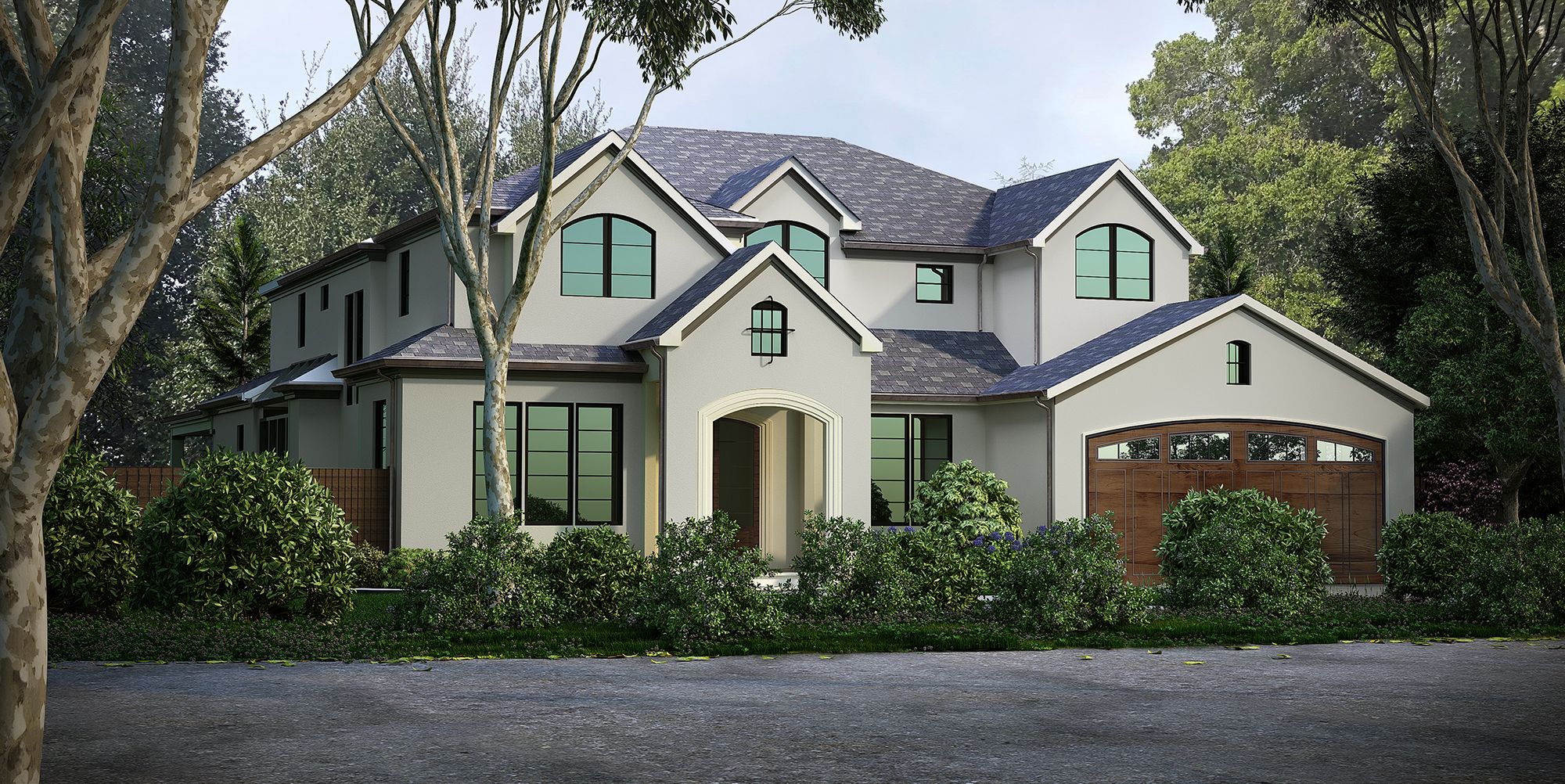 Typical Project Breakdown

Check out our 'How it Works' page to know the complete process of 3D Rendering spanning input data collection, first draft submission, client feedback, submission of second draft leading upto final HD render deliverables.
Check out a sample 3D Exterior rendering project, click the link here: Sample of a Project Process
Project Timelines
3D exterior renders of residential units usually take around 6-8 days to create the first draft. From there on, we shall work with you to get the images right in subsequent rounds. We offer 3 rounds of revision free on most projects beyond which we keep our pricing manageable.
Sample Case
Reference for Pricing, Timelines and Process