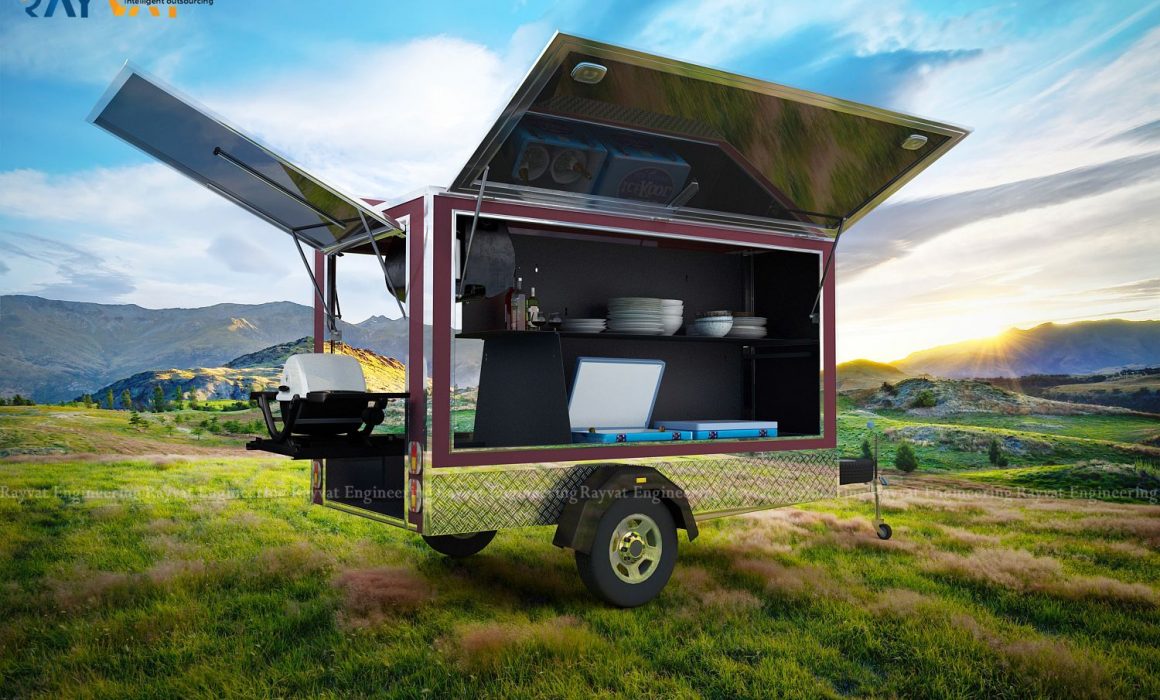 3D Product Rendering Services for Cost Effective 3D Marketing
3D Rendering: Cost-Effective Product Marketing
Let's face it, and you would do anything to reduce your marketing costs. Unlike the other expenses, what you put in the marketing cost, the output is quite varying. Which is why, when you opt for 3D Product Rendering Services, you can save up on unnecessary marketing costs.
Gone are the days when marketing was as simple as approaching the right customers. Now, to make the sale, the marketer needs to contact the right customer, at the right time and in a much more convincing way than its competitors. 3D Product Rendering would help you achieve just that at reduced costs. With too many competitors, the customer is the king, he/she can indeed search for whatever that he/she wants a push of a button. Nowadays, you cannot just fight it out on the quality front, and if you're going to make the same, you have to provide quality, that is a given. Also, if the customer is not happy, he/she would switch to the competitor within seconds. The primary objective that remains is to reach the customer and ensures that he/she gets your message quite clearly over the clutter.
Cost effective marketing would be beneficial to a lot of business fronts, the major one being sales. It would help you attract and then retain your customers. When you work with an outsourcing partner like Rayvat engineering, that has experience of over ten years in 3D Product Rendering Services, you get the added advantage of having professional services at affordable cost.
So then what exactly is 3D Product Rendering Services, and how correctly can it be used for effective marketing?
Using high-end software and a team of experienced professionals, firms that provide 3D product rendering services understand your product, take your rough drawings and sketches and digitally recreate them in three dimensions. Since these designs are created virtually, its size is such that it could be used almost everywhere from websites, advertisements campaign, social media, catalogs, and much more. Using 3D Furniture Models instead of real photographs would be much faster and cheaper.
For official photographs, you need to have the sample product ready, but for product modeling & rendering, all you need is the sketches and initial ideas, you can even have it done at the planning stage for everyone on the team to have an opinion on how it looks. The best part of this is you can edit the designs at a lesser cost and time, and the marketing can be done for the pre-orders even before you start manufacturing. So, it would give you an idea about the market reaction, and then decide the manufacturing quantities accordingly. This would reduce the bottlenecks to a great extent.
Research says that most people are visual as in if you show a specific thing to them instead of telling them or writing to them, they will recollect your product more. Which is why you need to show your product so that your potential clients even consider you. So, you create your product digitally. The 3D product models are so photoed realistic, that also though it is created digitally, it would look just like a photograph.
Benefits of 3D Product Rendering
3D Product Rendering Services are fast becoming a ubiquitous service required not just by Architectural designers but by people from other industries like manufacturing, designers, medical, research and development, etc. As can be understood, 3D product rendering services help the companies create three-dimensional products virtually.
Architects and interior designers use 3D Product Rendering to create product models of the future structures such as residential buildings, shopping malls, retail spaces, business complexes, plant layouts, government offices and other structures such as railway stations and airports. There are several benefits to taking up these services.
Here are some of these 3D Product Rendering Benefits:
Being a virtual creation, 3D product rendering takes less time to model the product
It is a cost-effective solution because there is no investment in the material, machinery, and other resources. A simple visual representation of the product gives the clients an idea of the future structure.
The interest of the consumer can be increased by showcasing him/her the

3D Modeling Services

of the product. This was not possible earlier as the drawings were two dimensional and clients had to wait until a sample structure was built.
Any flaws, modifications, and alterations required in the design can be rectified at the design stage. This is helpful as it saves a lot of money. Design flaws or modifications are very difficult to carry out once the structure is being built as there is a lot of labor and investment involved.
3D Product Rendering Services can be very helpful in getting financial help from banks and other financial institutions.
There are infinite possibilities for which 3D Modeling Services can be used. Engineering Outsourcing company near me use this technology to visualize and convey how their dreams would look in real life.
If you are interested in 3D Product Rendering Services, Contact Us today