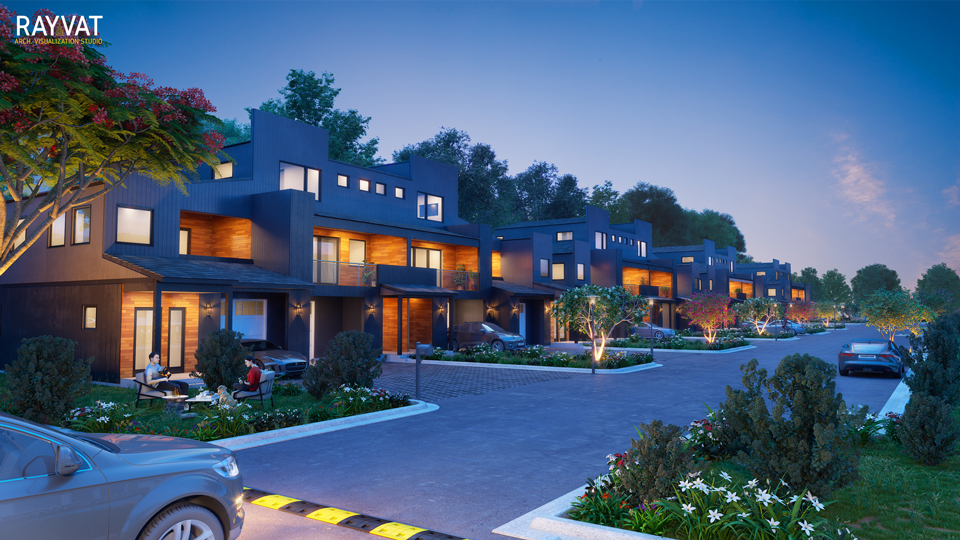 3D Rendering Services For Property Developers
3D Rendering is starting to shape up the future of real estate marketing in a major way. This domain has realized the value of high-quality 3D renderings to accentuate their marketing and operations efforts. At Rayvat Rendering Studio, we understand the potential impact our clients want from the 3D renderings and go all out of the way to make sure the deliverables surpass client expectations each time they contact us.
What are 3D Renders?
When a CAD file comprising of elevations, floor plans, and sections converted into 3D models, and applied with finishes, furnishings, etc., to create a photo-realistic image, its called a 3D render. There are main 5 types of 3D rendering options for property developers. These include the following:
3D Exterior Renderings – 3D Exterior renderings focus on the exterior of the property and the surroundings. As options, you can choose to focus only on the building in question or get a render that includes the surrounding neighborhood and features like fences, waterbodies, porches, and vegetation. As a property developer, you may want to try around with lighting conditions (Morning/Daylight/Dusk) or weather (Rainy/Snow), etc. which can manifest into highly impressive marketing collaterals.
Interior Renders – Interior renderings show the vantage point of the interiors of the property. Developers can show one room at a time or a view that captures multiple areas like hallways, doorways, and arrangement of different amenities in the lobby.
Aerial Renders – 3D Aerial Renderings showcase the property from above, and they typically focus more upon the adjacent environment surrounding the building. They're useful for showing how the new building will fit into the existing environment.
Floor Plans – 3D Floor Plan renderings give depth and detail to traditionally used 2D floor plans. These types of floor cut renderings allow potential buyers to envision themselves in the home or building and understand the spatial arrangement of various areas within the property.
Walkthroughs – The most value-added deliverable is a 3D Walkthrough that provides a video output whereby the client can take a virtual tour of the property lifelike! This animation helps the potential buyers take a virtual tour of the building before the actual construction process begins. They will get a strong sense of the property's feel, layout, and features.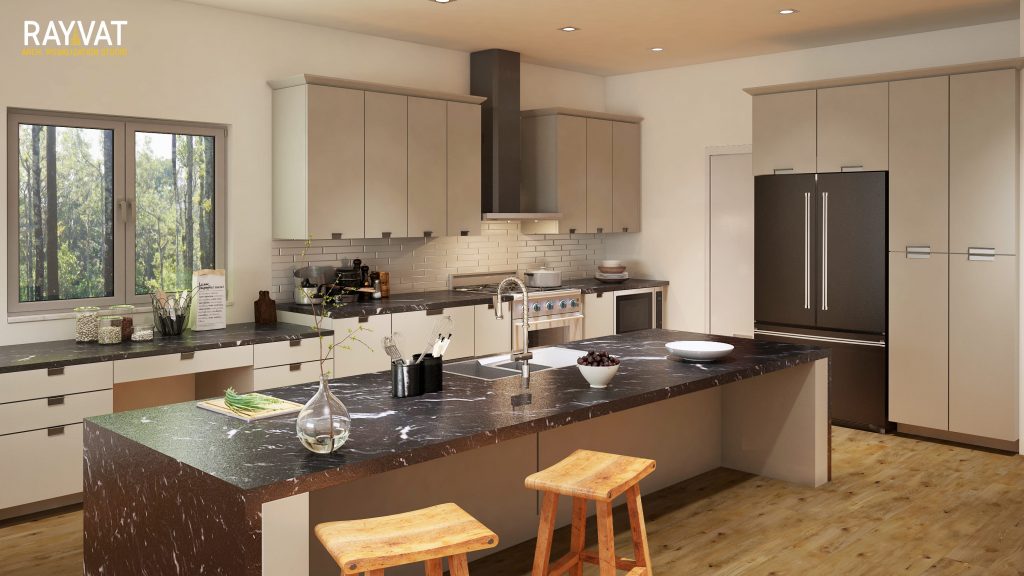 Common Uses for 3D Renders for Property Developers
Since image marketing is the fulcrum of real estate marketing, 3D renders play a pivotal part in these circumstances:
1. Securing Permits and Local Body Approvals
Depending on where you wish to develop the property, there might be a requirement to present your project plans with the local council for permits. Showcasing 3D renderings, especially 3D Aerial View along with 3D Exteriors, portray how the new structure shall blend with the existing surrounding or neighborhood.
2. Advertising
Property development agencies must have extensive advertising before, during, and after the build process. That can help attract potential tenants or buyers to the property and conclude the project on a quick note. 3D renderings can be stunning and eye-catching, and this helps the property developers generate interest in the local community.
3. Ongoing Marketing
Putting together animations or virtual 3D floor plans allow property development companies to have ongoing marketing schemes without having to leave their offices. You can showcase the properties on your website or social media and make it easy for any interested parties to find out more or share it with their family and friends.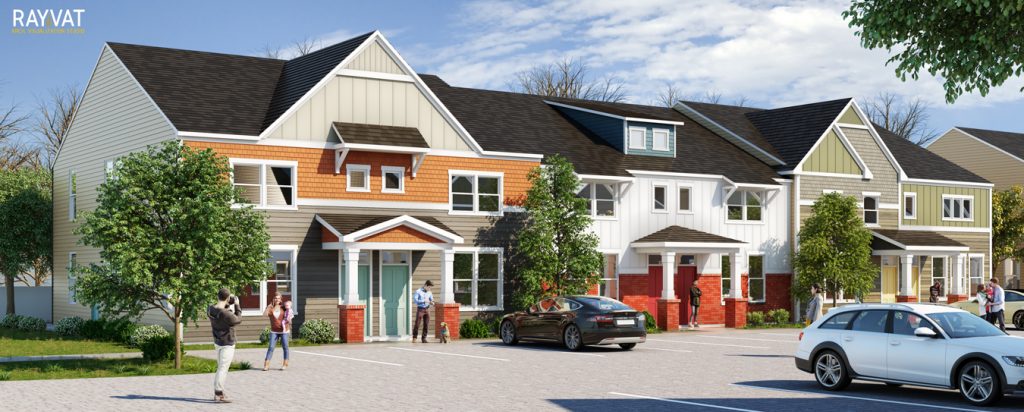 The Benefits of 3D Renders for Property Developers
Property developers have realized the numerous benefits of utilizing 3D renderings in their marketing processes. It works well for all sizes of properties ranging from single-family homes to a Highrise tower. 3D Renderings also act as an impactful medium of 24×7 marketing across Social Media, Websites and Billboards, etc. Other than these, common benefits include the following:
a. Quick Financing – Getting the appropriate financing for your property can be one of the most challenging parts in the development cycle. Laying technical reports in front of a financier may be confusing, but a 3D render can allow them to see your vision exactly.
b. Better Communication – While discussing blueprints might be easy within a team of technocrats, making others understand it can be quite frustrating and time-consuming. 3D renders, on the other hand, are easy to understand for everyone.
c. Reduce Development Costs – Mistakes can creep in during the design phase, and you would want to identify them before you start building. 3D renderings allow the stakeholders to identify and rectify mistakes quicker, thus reducing the construction costs of stalling or going over the deadline.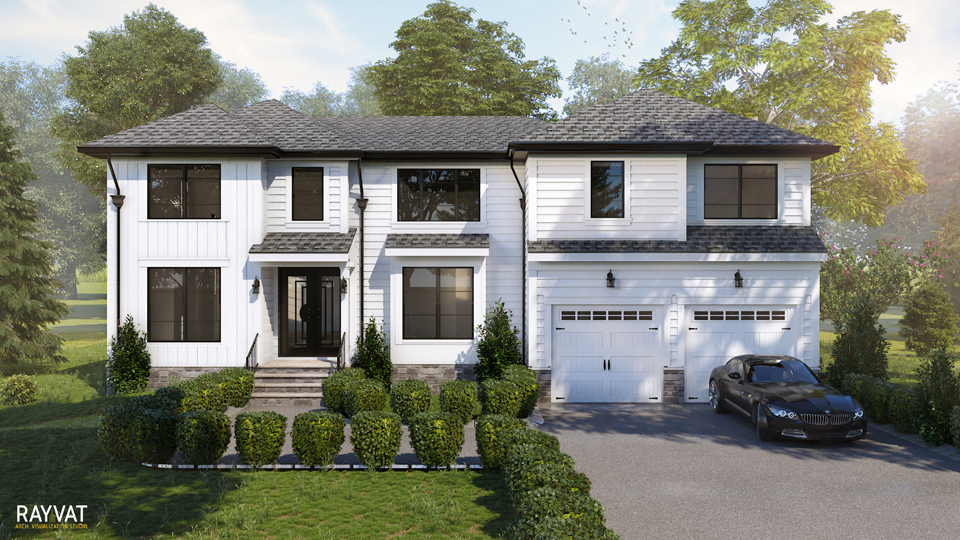 Rayvat Rendering Studio Difference for Property Developers
At Rayvat Rendering Studio, we're experts in all aspects of 3D renderings for property developers. We can execute 3D models and renders that work flawlessly for architectural, civic approvals, home builders, or real estate agencies at large.
It's our constant endeavor to exceed client expectations and equip them renderings that can be used beyond the project completion date. With the experience of executing 3D rendering projects worldwide, we're ready to handle property developer client's needs, no matter where the project is.
We have an express option available for clients who come in with a tight deadline. Our team specializes in executing the 3D renderings within 48-72 hours, and sometimes as quickly as overnight.
This is the Rayvat Rendering Studio difference.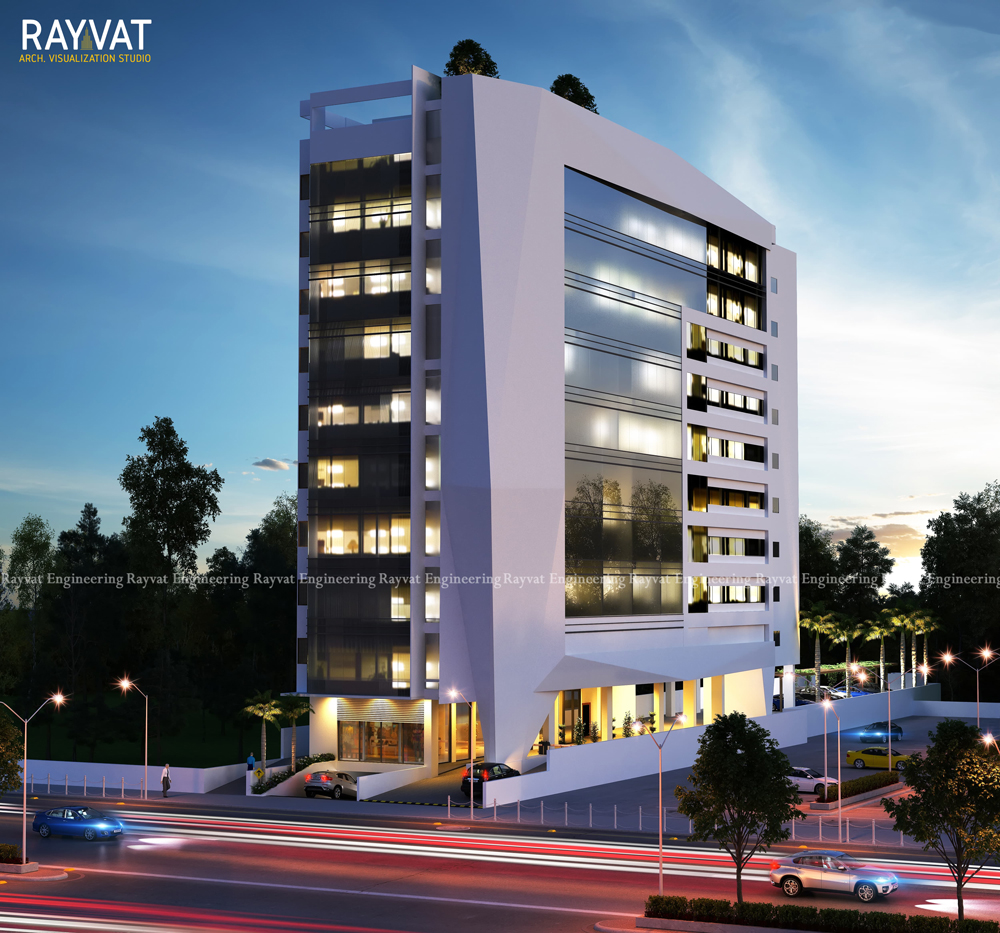 Recent 3D Rendering for Property Developers
Over 10 years of experience and dedication to our clients manifest into a diverse service spectrum of services as follows:
3D Models
3D Interior Rendering
3D Virtual Staging
3D Animations
3D Cut Throughs
3D Floor Plans
Contact Rayvat Rendering Studio for 3D Rendering for Property Developers Today!
Our team is ready and waiting to help you start your 3D Renderings today! No matter which type of 3D rendering you need or how quickly you need it, we're here!. You can give us a call on +1 (888) 863-4445 or fill out our Quote Request form with your relevant details.
We look forward to working with you!