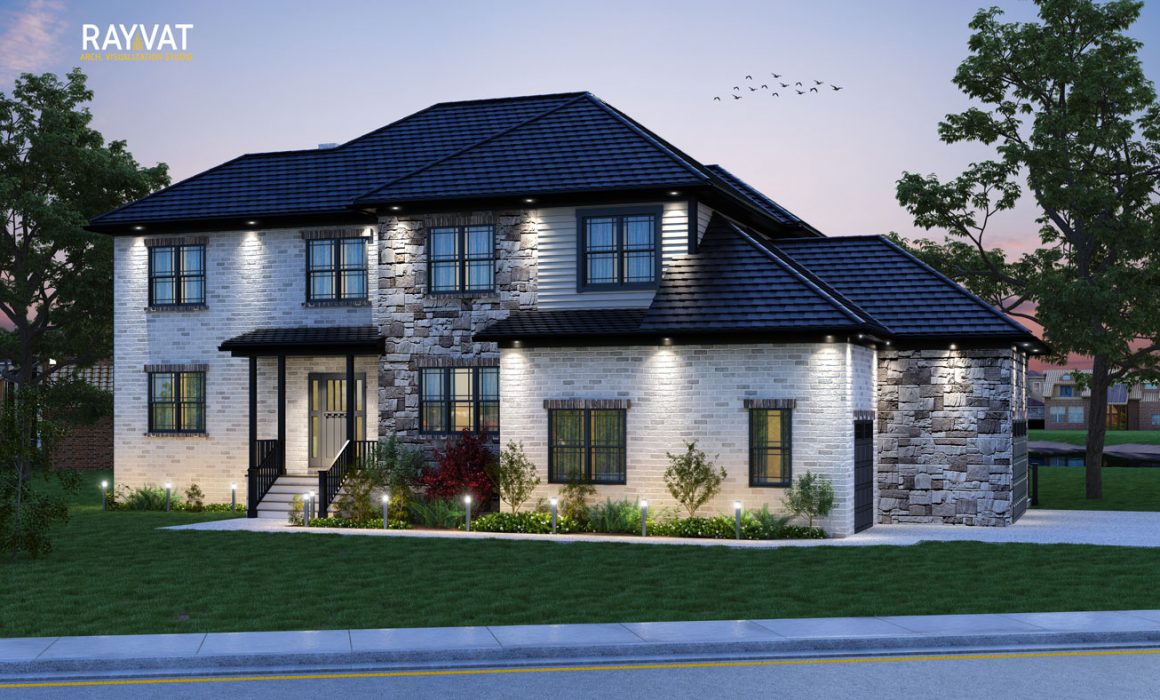 7 Tricks to Sell your Old Home Instantly
As every realtor knows, it's far easier to market a new home than an old one! We bring you some tips to succeed with marketing older property.
How Do you Market Older Homes?
It's very important to prepare well before you start to market an older home, and these tips can help you to make a quick sale at the best price possible.
1. Upgrade the Interior and Fix any Repairs
Prospective buyers will always look to see if the home is in move-in condition, and upgrading the interior will fetch you the best price as well. Take a look at similar homes in the area to get insights into the amenities and prices in the neighborhood. This will help you to determine what needs to be upgraded before you start marketing the home.
Once you are armed with your check-list, do a Walkthrough Inspection and let the seller have a list of recommended fixes and upgrades. Make sure that your list is comprehensive, and includes:
Fix cracks in the walls and ceiling, and repair the roof (replace it if you have to)

Take care of plumbing issues and leaky or scratched fixtures in the bathroom and kitchen

Keep a check on code violations such as exposed wires, damaged lighting, and get them fixed on priority

Check the flooring. Get it deep cleaned, and replace tiles if necessary

Tear up old carpet and polish wood flooring

Get an expert to check and clean the heating and cooling systems, also the septic system

Paint the home in neutral colors

Clean windows, repair damaged window treatments

Get new drapes
Let the homeowner know what's trending on the market, and what buyers will be looking for. Give them insights into the styles and colors that are popular. It's important to paint, replace the flooring, and get new fixtures; and they will be able to recover the cost during the sale.
In case the homeowner is not in a position to carry out these improvements or the home is in such poor condition that upgrades do not make sense, you should sell the home "as-is." You will get a lower price, as the buyer assumes all risks. The homeowner will not be required to offer guarantees on the condition of the home. In this case, the home will be sold without warranty, and there will be no inspection. Such a sale will normally be a "cash only" sale.
Homes in this condition are highly sought after by contractors and flippers, and if priced low enough, you can be sure that the property will get plenty of offers!
2. Create a Great First Impression!
First impressions matter and the home needs to appeal visually to the buyer. Imagine yourself as the buyer and see the property through his eyes. Clear the porch of all clutter and power wash the drive, sidewalks, and the façade of the house. Clean up the garden and mow the lawns. You can be sure that the money spent on this clean up will be completely recovered during the sale!
3. Post your Property Online
Almost all buyers start their search online, and it has been estimated that a massive 35% of buyers would even purchase a home online without having visited! A higher percentage would take on a rental they have never seen. Hard to believe, but there it is! Make sure that your listing has captivating content and the pricing is right.
Use the right words to highlight the positive features of the home. Do not use filler words or descriptive words that have come to convey a negative impression. Most people know that 'vintage' is a euphemism for very old, and 'cozy' means small! If the realtor mentions that a home has 'plenty of potentials', it probably means that there is going to be a complete renovation needed. People are very smart at reading between the lines, so steer clear of such descriptions.
If the seller can offer a home warranty, the potential buyer is more likely to have peace of mind that should something go wrong they will be compensated. This is likely to result in a quicker sale.
Be careful when you post the pricing. Homes that are priced too low will be seen as a risk, while if the price is too high buyers will not be positive.
4. Add High-Quality Photographs
Pictures say a lot, and by adding clear, quality photographs of the inside and outside of the home you can easily grab buyer attention. You should always post both interior and exterior photos, otherwise, buyers will assume the worst, and will make negative assumptions about the missing pictures. You should post pictures of the garden as well, especially if there are any interesting features like a pool or a treehouse.
Before posting the pictures, work on them to make them look good. Frame the pictures well by cropping out any unwanted elements. Remove evidence of children or pets.
In interior pictures, you should open drapes and blinds to brighten rooms. Don't miss out on any rooms that have been listed, or the potential buyer will wonder why it was left out. In the kitchen, you should remove trash cans, and in the bathrooms, you should close toilet lids. Keep some potted plants around the home to add visual appeal.
5. Advertise Right!
Your advertisements should appear in publications for the restoration of old homes such as This Old House and Country Living. Some websites cater exclusively to old house real estate, and buyers who are interested in vintage and historic homes would look up your listing. Add your profile to such pages so that the right people can approach you.
Also, try advertising in newspapers and on every possible website, and put up banners across the city if possible. Offer discounts for word-of-mouth advertising with friends and family.
A great way to advertise is to hold an open house and invite other brokers and customers to attend. It may encourage them to promote your listing and you will make a quicker sale.
6. Stage the Home to Show It in the Best Possible Light
It has been found that staging a home reduces the number of days that the property is on the market and hastens up the sale. Potential buyers can imagine themselves living in the home, and this helps them to make their buying decisions more easily.
If you are physically staging the home, you should declutter the rooms to make it appear more spacious. Clear out your belongings from cupboards, closets, and the basement, and put old furniture into a storage locker. Buy or rent new pieces that will show the home in the best possible light, and arrange the furniture in a visually appealing manner. Remember, empty rooms do not offer visual appeal.
If you do not wish to go through the hassle of physical staging, Hasten Virtual Staging can be utilized to add appeal. You can create realistic, furnished rooms that are appealing to the eye in a fraction of the time and effort that it takes to physically stage the home.
It has been found that over 80% of properties that have been staged will sell at or above the listed price, so the investment is truly worth it!
7. Look for Buyers of Old Homes
Look for buyers who are attracted to older homes. Talk about how the homes foster a sense of community and are close to neighborhood amenities such as restaurants, shopping, schools, and gyms. The garden and open spaces may also be a good selling point.
Ready to Market Old Homes for Sale?
By following all these few simple tips and undertaking 3D Virtual Staging, marketing old homes for sale can be a breeze! Contact the Rayvat team at +1-(888)-863-4445 or email us at engineering@rayvat.com for professional 3D Rendering that can help you to show your homes in a better light.