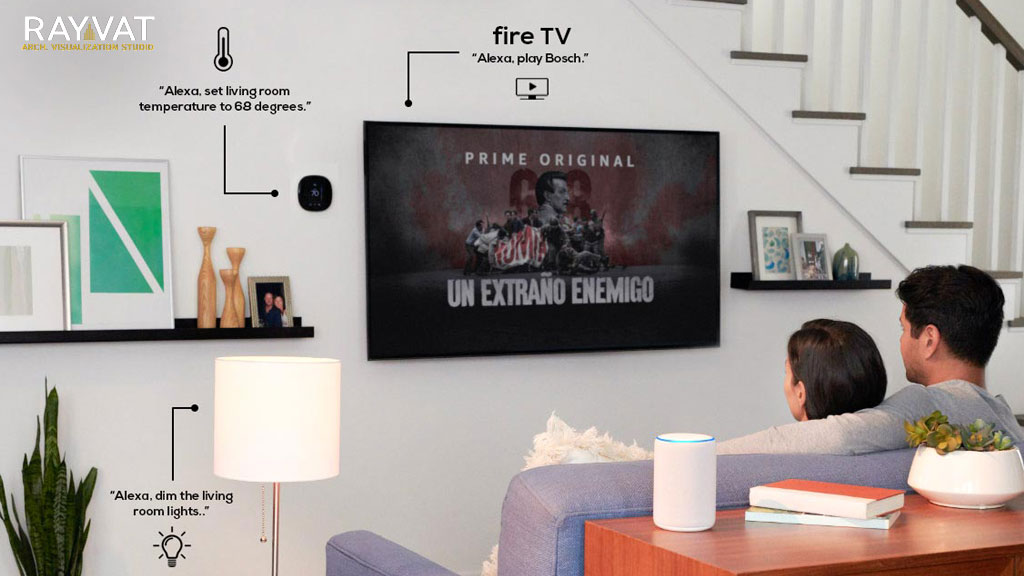 Alexa for Residential: The New Player in the Smart Home Market!
Move over, archaic traditional homes! Amazon is now looking to get into property management with its all-new Alexa service, Alexa for Residential, that makes it super easy for property owners to set up smart home experiences in their buildings. Launched in September 2020, this new service from Amazon offers tenants a smart home that's ready to move into, and is Alexa enabled for the ultimate user experience.
Statistics from the National Apartment Association show that 84% of renters would prefer an apartment that is set up with smart home features, and 61% are even willing to pay a monthly fee for the conveniences this will provide. With Alexa for Residential, property managers can easily configure the smart home experiences across their buildings—and residential tenants can walk in with no device set up or personal account required. What's more, though the features are managed for them, their privacy is completely maintained as the property owners will not have any access to their data. Whenever the tenant moves out, the property owner will be able to reset the devices to the default setting. A win-win on both sides!
As Amazon explained in a blog post, "Alexa for Residential also allows property managers to offer custom voice experiences that go beyond the walls of their apartments. From the moment they move in, residents can control their apartment's smart home features, set timers and alarms, get the weather, news and more from the Echo device in their unit—all using just their voice."
Property managers can create customised Alexa skills for every unit, so that the tenants can manage their rent payments, call for maintenance requests, reserve special common amenities, and so on. They can also make use of Alexa-enabled devices in vacant units to answer frequently asked questions, show the apartment through self-guided tours, or highlight smart home features through a demo.
The best feature of Alexa for Residential is its convenience and ease of usage. Without having to purchase, configure and set up their own Amazon account, residents can just start using these smart home devices at once, the moment they move in. Alexa will cheerfully wish them a good day, play the news and weather reports, or control the temperatures, just by asking! If they wish to take fuller advantage of Alexa, they can link their own Amazon account and manage the devices using their own Alexa app on their smartphone.
Some of the first home integrators to use Alexa for Residential are IOTAS, STRATIS IoT and Sentient Property Services. It is expected that very soon they will be opening up many smart apartment residences across the U.S.
The larger picture? This is just a small part in Amazon's Alexa-everywhere strategy that was first conceptualized in 2017. We can soon expect to see an entire ecosystem of smart home devices, that are centred around Amazon's Echo smart speaker family.
Liron Torres, Head of Smart Properties, Amazon Alexa, voices the collective vision of the company. "Our vision was to create a service that makes having an Alexa-enabled home accessible for anyone, regardless of whether they rent or own their home," he says. Amazon looks forward to expanding the smart home experience to more apartments across the US.
To get high quality 3D rendering services for all your needs, do connect with the experts at Rayvat Rendering Studio!
For enquiries, contact us today at +1-(888)-863-4445 or email us at engineering@rayvat.com or fill up a short enquiry form here.