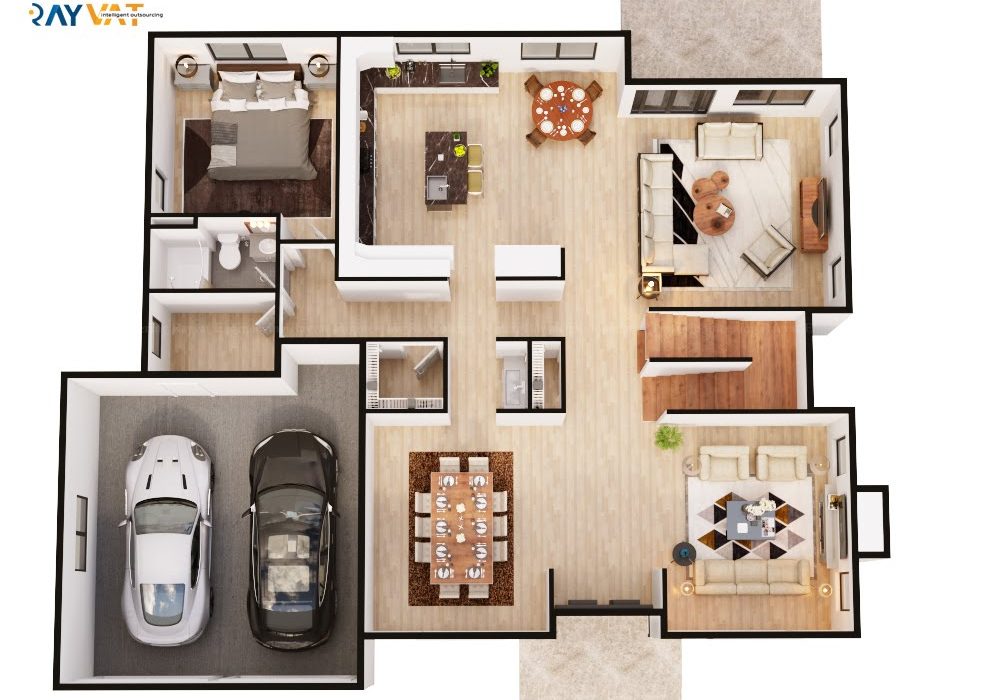 Architectural Floor Plans: The New Trend of Floor Plan Design
The new Trend of 3D Architectural Floor Plans, If we look at today's real estate trends, open house floor plans are quite popular among the home buyers. So it is no surprise that builders are creating their Architectural Floor Plans in a way that is in line with this new trend. Although this style of floor plan design has been popular since the early nineties, it has started gaining demand now, which is why many new projects 3D Architectural Floor Plans have this design.
So, what exactly is an open floor plan? It is an Architectural Floor Plan Design wherein a large room is designed to fulfills a function of various other places. If we look at the floor plan designs from top architects and builders, we see that most people opt for combining a living room, kitchen, and dining room in one prominent place. Since there are no walls to separate these areas, the designers use bar or countertops to separate regions. If we look at comparatively newer plans, many floor plan designs also include a patio or alfresco in the room. Thus a feeling of bringing the outdoors is created.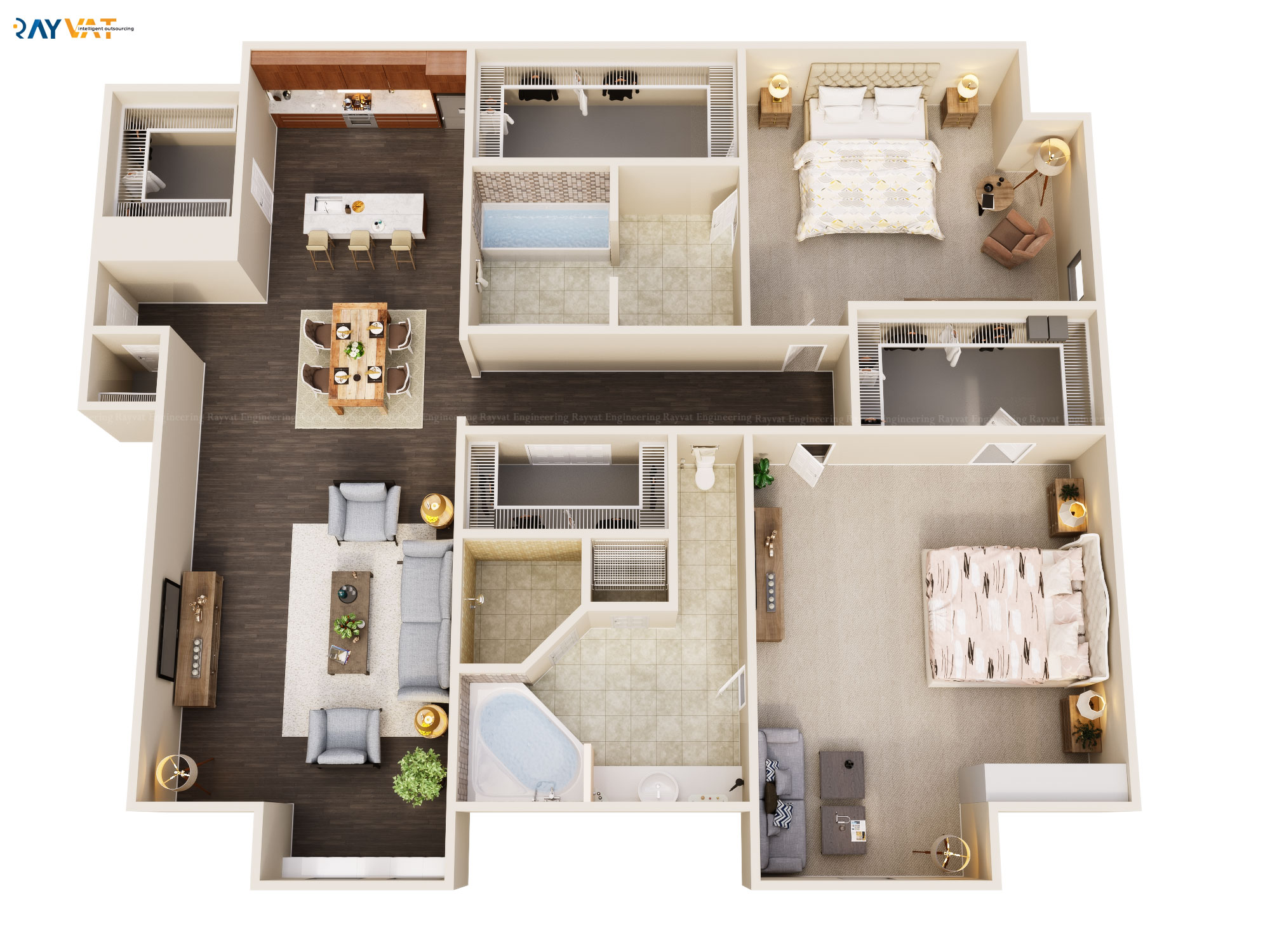 Open Floor Plan:
But why is this design so popular? With the growing need of the families to do their separate things due to hectic schedules, an open 3D Floor Plan Design Services would still ensure that they spend time with each other even when doing their different ideas. Someone who is cooking can take part in the discussions in the living room. Others can bring their work/studies to the dining area and spend some quality time with the family while having some work done.
In nuclear families, parents can keep an eye on young kids while doing their chores and work. Those who love entertaining, find more space for people and can entertain their guests from no matter where they are. Another aspect that attracts many people to the natural light is more in this floor plan design layout. This floor plan design is such that it creates a feeling of more space, especially if they have patios, high ceilings, alfresco, or large windows.
With all these defining qualities, when an architect or real estate firm works with outsourcing firms like Rayvat, you can attract more clients with world-class 3D Architectural Floor Plans and attractive designs.
Get a FREE Quote on your Architectural Floor Plan Design Rendering and Modeling Solutions.