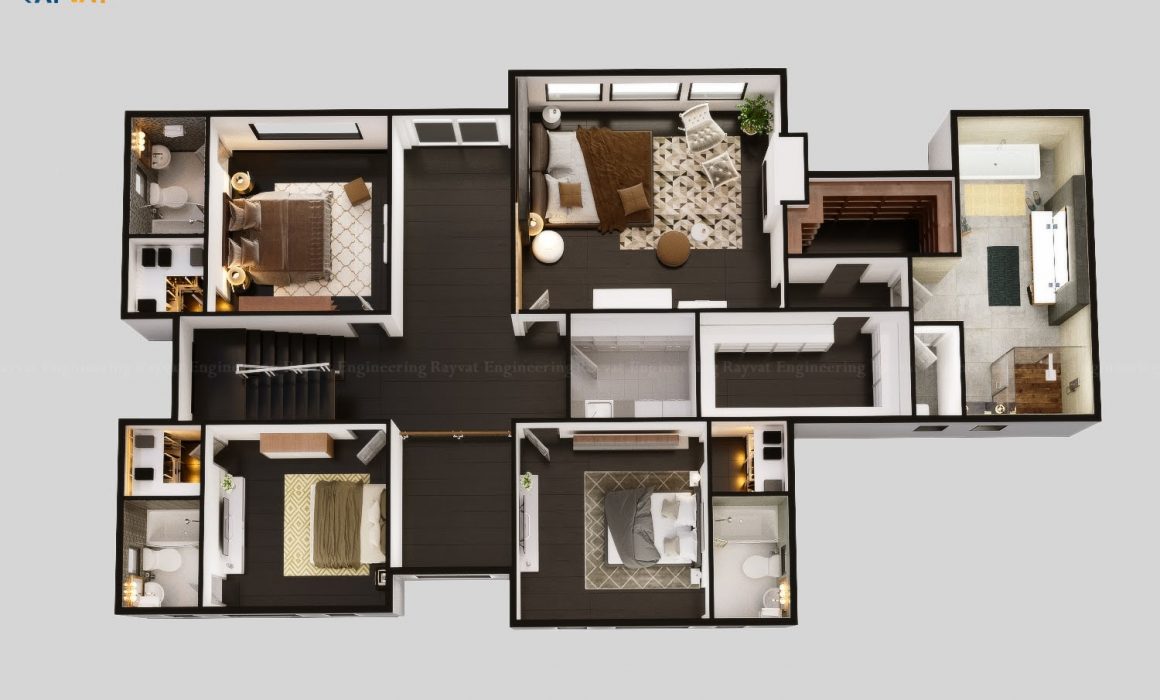 Choosing the Right Architectural Floor Plan
One of the main things to keep in mind while choosing an Architectural 3D Floor Plan Services is how long the person intends to live in that place. Properties that are built on single stories are most accessible to maintain and develop. Many people decide to move to a double story property near their retirement, and that would be a big mistake. Mainly because with age, most people start to find it difficult to use stairs. So, homes with single stories are more comfortable to sell as they are the ones without stairs.
If you want to opt for a multiple-story house, you should choose one quite early in life. The properties with two stories look better as they have more space and so the architectural floor plan design is quite different from a single-story one.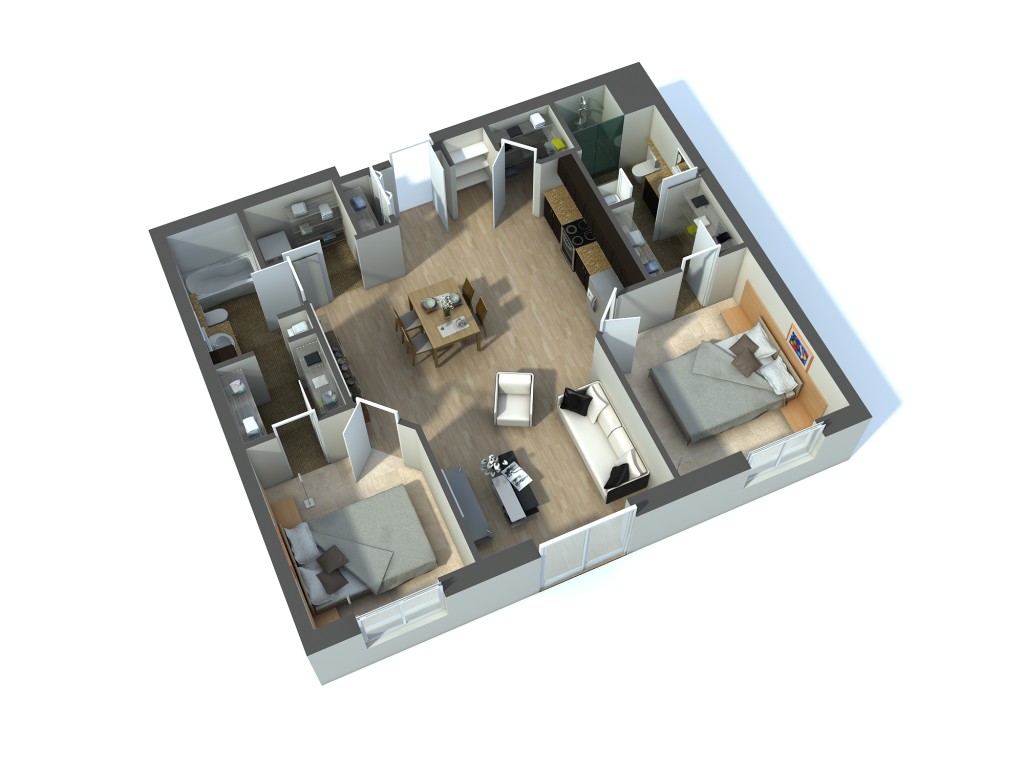 Our Services of Ultimate Architectural 3D Floor Plans Home Design
When you are thinking of constructing your own home, there are various options that you have. The first is to download the architectural floor plan online. The next is to hire an architect. Before you finalize your 3D Floor Plan Design, make sure you are aware of the laws of your neighborhood. Some neighborhoods have a requirement of minimum square foot utilization or exterior/ interior design regulations or special requirements for chimney/ garage door entry. Whatever you do, you do not want to build a home that does not meet this requirement, as that would lead to enormous costs and efforts later on.
You could also opt for different floor plans that are available nowadays, like split bedroom floor plans. In this kind of a floor plan, the bedrooms are situated on the opposite end of the house. Then there is the story split bedroom floor plan, wherein both the bedrooms (with bathrooms) are designed in a way that they fall on the same side as the kitchen and the garage. If we look at multiple story plans, one of the options is a two-story split plan, where there is one bedroom on the ground floor and the rest of the rooms on the floor above.
No matter which plans you chose, one of the critical things to remember is first to buy the land and then have the floor plan created according to the size and the requirement of the property. It would ensure that you are investing only in the project that is feasible and would be in line with all the rules and needs of the area.
When you opt for outsourcing your floor plan Contact Us to Rayvat, we have experience working with all the kinds of designs, so we would work with you to create the house of your dreams within your budget.