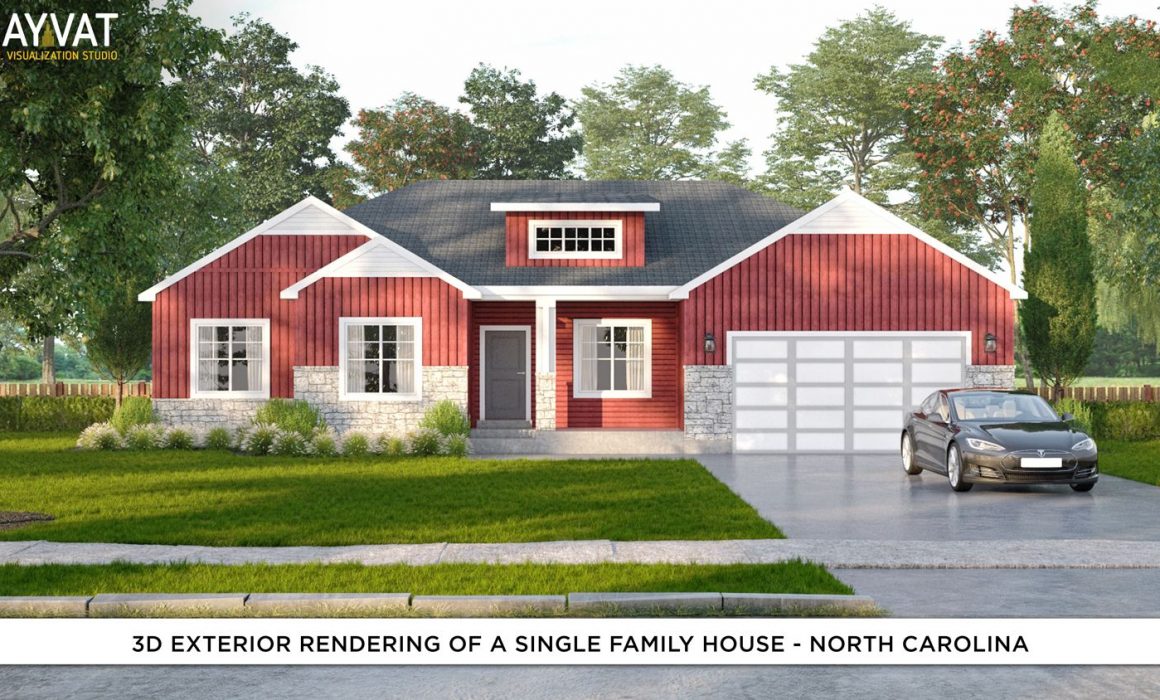 Does the Pixel Size Affect your 3D Rendering Budget?
As a 3D rendering client, you will want to know ways and means of optimizing the quality of visualization images that you receive as output, even as you balance your budget and expectations. It helps you to have a basic understanding of the parameters that define 3D image outputs, so that you can enable agencies to assist you as effectively as possible in meeting your needs, in a manner that saves your time as well as money.
Projects are always evolving, requirements from stakeholders keep changing, and architects or project managers must be able to address these changes within the scope, budget, or timeline that has already been defined. As such, the creation of materials like 3D Renderings or Virtual Reality Tours may also necessitate changes. While you have already purchased and paid for the 3D Rendering Services, there may be more back-and-forth changes that follow which makes you spend more time, effort, and money than was originally in your estimated budget.
This checklist will help you get a clear definition of the requirements from your CGI Artists to get the best ROI on your spending.
LAYOUT A CLEAR DEFINITION OF THE PURPOSE
What will you be using this image for? If you can establish this at the very outset, you will clearly define the resolution of the output. Facebook banners or hand-out flyers, for instance, will require a far lower resolution than full-size billboards. When the purpose of the render is not clear, the artist may work with a different resolution than you require, and this could waste your time, money, or both.
Let's help you understand what we mean when we talk about the resolution of the image, and what pixels are.
WHAT ARE PIXELS?
Essentially, pixels are the smallest units that can be displayed on a screen, and take the form of square color tiles. A large number of pixels are combined together to form a complete digital picture. If you are able to zoom into a digital image close enough, you will be able to see the tiny tiles that the image is made up of. 3D Renders are also digital images and are made up of thousands of these tiny pixels.
WHAT IS THE RESOLUTION OF THE IMAGE?
The resolution of the image represents its width and height and is determined by the pixel count in the image, or the number of pixels that your image is made from. You will get the pixel count by simply multiplying the image pixel length by the height.
For example, an image that is 100px wide and 100px high has a total pixel count of 10,000 (100px x 100px=10,000px).
WHAT IS THE PIXEL DENSITY?
The pixel density determines how sharp and clear the final image is. It is measured in PPI (Pixels Per Inch) or DPI (Dots Per Inch) and the higher the density, the more sharp and in focus your image will be. If you have two images with the same resolution but different pixel densities, the image with a higher pixel density will appear sharper, clearer, and more hyper-realistic.
HOW CAN YOU SCALE IMAGES?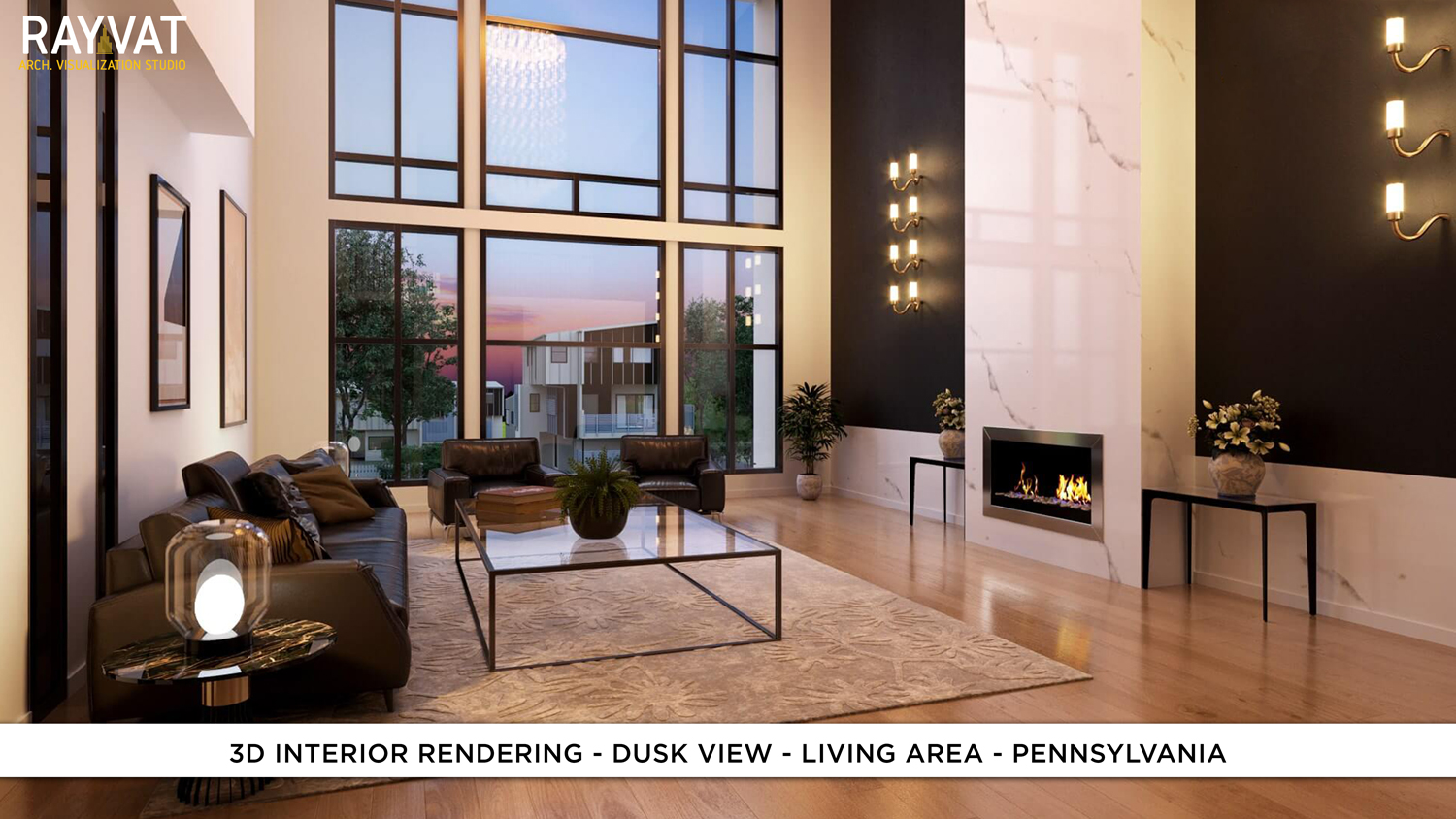 You should always set the dimensions of your output and then proceed to a final product, in order to get the best results without any rework. This means that you must know and convey the image's purpose to your 3D Rendering Service Provider so that they can guide you on the size and resolution that will suit your needs and goals.
WHAT DOES IT MEAN WHEN YOU ARE TOLD THE IMAGE APPEARS TO BE PIXELATED?
You might have heard someone saying that an image appears to be pixelated. What they mean is that the resolution is not sharp enough, and hence you are able to see the small pixels even without zooming into the image.
The pixel density of the render is set before exporting the render. If the image is made smaller by scaling down, all the details are condensed so the image appears sharper. However, the opposite happens when an image is enlarged without increasing the pixel density. The expanded image will have space between the existing pixels and the final output will appear blurry.
RE-RENDERING CAN BE EXPENSIVE
If you are unhappy with the final image due to lack of clarity or resolution, the render needs to be "re-rendered" and a second image is created. This involves added time and will translate to increased costs.
It is also possible that your artist could have created the image to a higher density that you don't really require, and working with a lower resolution could have saved you some valuable time.
Do let your 3D artist know at the very outset whether you will be using the image for a website, brochure, signage, or so on as each requirement has varying resolution and pixel density requirements. This will avoid rework and save you time and money.
HOW CAN YOU MAXIMIZE THE VALUE?
Your agency can help you set the dimensions, decide colors and camera angles to get the best view. However, only you know what the purpose of your render is going to be. Effective communication will help your agency to produce the desired results. Choose an agency that takes the time to listen, consult, and ensure they've properly captured your vision right at the start itself.
WHAT ARE YOUR OPTIONS?
To summarize, here's what you should do:
Communicate the purpose and other details of your rendering project at the start.

Be mindful to ask for options or recommendations that can help further your goals.

Get expert assistance with color palettes and camera angles.

Renders with higher resolution or alternative versions, are all possible at additional costs, so do ask if that's what you need.

Consult your provider on how your budget can be put to the best use so that you get value for your spend.

The best 3D service providers will be able to give you informed advice and suggestions. They are the experts, so do listen to what they are saying!
We do know that when costs increase and timelines are extended, it can lead to irritation and frustration. We do hope that we've been able to give you some insights on how resolution and pixel density can affect the quality of your render. By hiring experts like Rayvat to work with you on your 3D CGI needs, you will be able to bring your vision to life, without any additional outlay of time and money.