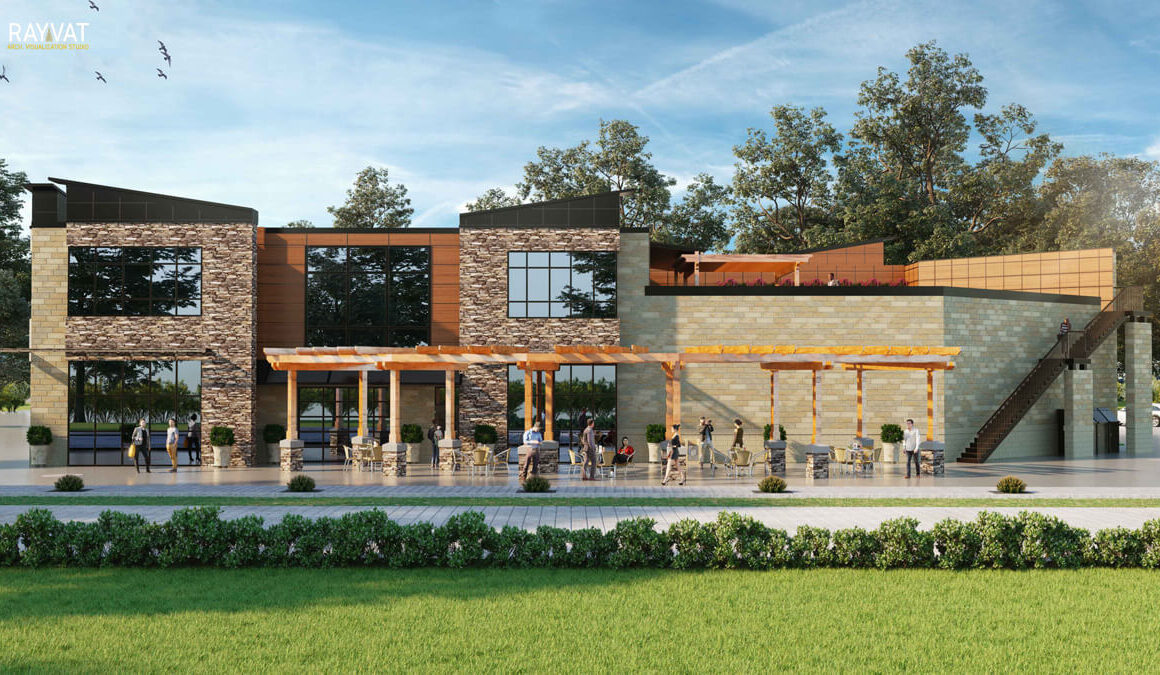 Why should you opt for Architectural 3D Animation?
So what precisely that additional dimension add to your business? The best way to explain it would be to look at a picture of a bed, how do you see it? Is it a front view, back view, side view, or top view? Say it is a siding look, if you wish to look at it from any other angle, would you be able to do it? With Outsource Architectural 3D animation Services, you would, that in simple terms, is the difference between 2D and 3D animations.
In real life, the buildings around you can be seen in the 3rd dimension. So, when you show your clients a virtual project in the third dimension, they get a feeling that they are viewing the project in real life. With 3D Architectural Walkthrough, you can visualize your project and rotate it to see it from different points of view. When we at Rayvat take on architectural 3D animation, we design not just the length and breadth of your project, but also the depth of it.
The whole process of creating an Outsource Architectural 3D Animation Services when you work with an outsourcing service provider is quite simple and affordable. Apart from this, it also has a lot of advantages. Once we model the designs, we would be able to animate it as per our client's wishes. You can also use our products to create a rich collection of tools to use it for your marketing needs. You would be able to control the lighting and the angle. We provide all the details with high-quality animations at the least possible cost.
So, boost your marketing campaign and in turn, sales, with Rayvat Outsource Architectural 3D Animation Services.
Contact Us Rayvat Engineering company for Architectural Outsourcing Services details.