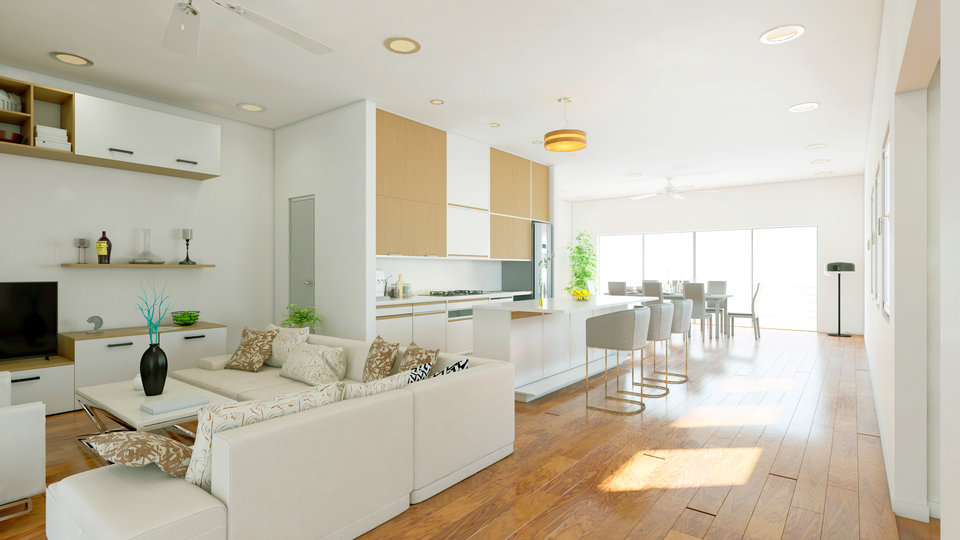 Everyone has exposure to television these days, and it is very much familiar to find attractive 3D Interiors Rendering in the daily soaps we see or even the houses in the advertisements look lovely. Let me tell you what the latest trend in which, if you like and care to apply to your home, everyone would be asking you questions and asking for advises because they too would want to do the same to their houses. The trend is 3D Interior Rendering which is a beneficial way to make your interiors look stunning with very realistic designs that would entirely change the look of your house.
What exactly is this?
This is the process by which experienced experts would sit with you and know your requirements first. Later, they would show you designs that are in 3D, or you can show them your choices too. Once the plan finalized, you can relax. The experts would now convert these designs to 2D, and then render parts of it into 3D, which would make it look realistic, and delightfully remodel your house which you are inevitably going to love. So, this is the process of 3D Interiors Rendering.
Advantages Let us look at the edges of 3D Interior Rendering now:
• Firstly, the experts would spend enough time listening to your requirements, so you do not need to worry about the process going wrong. You can be confident before handing them your house. You will be glad to come back to it.
• If you are thinking of this otherwise lovely concept as being expensive, you can relax. This is quite cost-effective, and the cost depends on your requirements.
• Lastly, you can think of this as an investment, because if you decide to sell your house later, you will get good returns for 3D Architectural Visualization Studio.

Contact us here for 3D Interiors Rendering services on attractive price.