6 Creative Advertising Campaigns to Win Real Estate Clients With CGI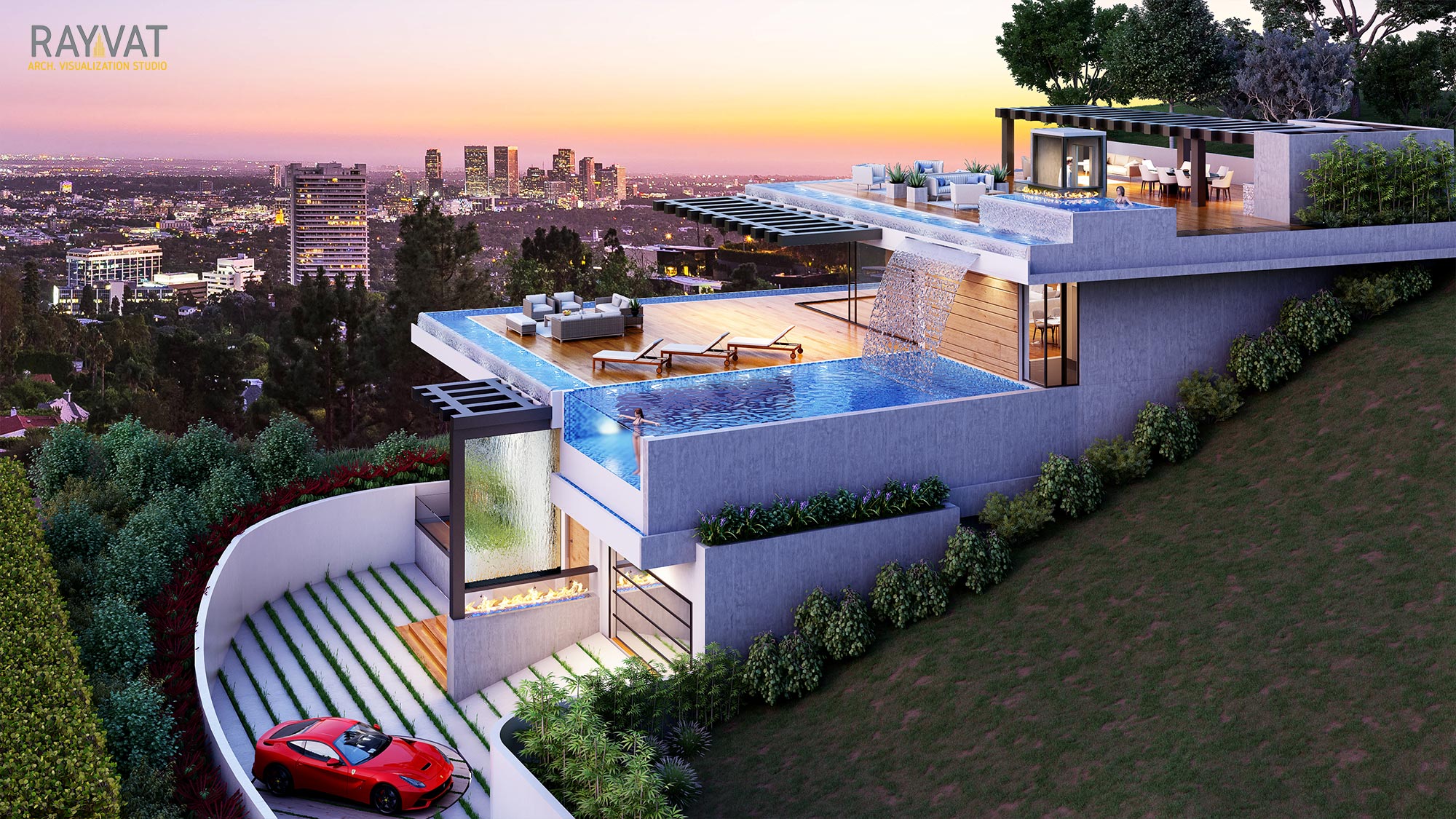 Real estate marketing gurus have many tools and techniques to make their marketing campaigns successful. The world has turned digital, and more people are searching for properties online than ever before. How can they capture viewer attention within those crucial first few seconds, and keep the interest alive long enough to convert a casual visitor to a buying customer? The answer is Real Estate CGI.
Using the power of 3D architectural visualization, realtors can get access to many types of high-quality visual imagery. Real Estate advertising campaigns can leverage photorealistic stills and interactive walkthroughs of residences that are as yet unbuilt to add vibrancy and visual interest to their online real estate listings. When prospects are able to see visuals instead of just reading a description, they are able to make up their minds far more easily. And when the listing is online, they can make their purchase decisions from the comfort of their homes!
Read on to understand what the various types of CGI are and how you can use them to market your next promo campaign!
#1. Show the completed visuals of properties under construction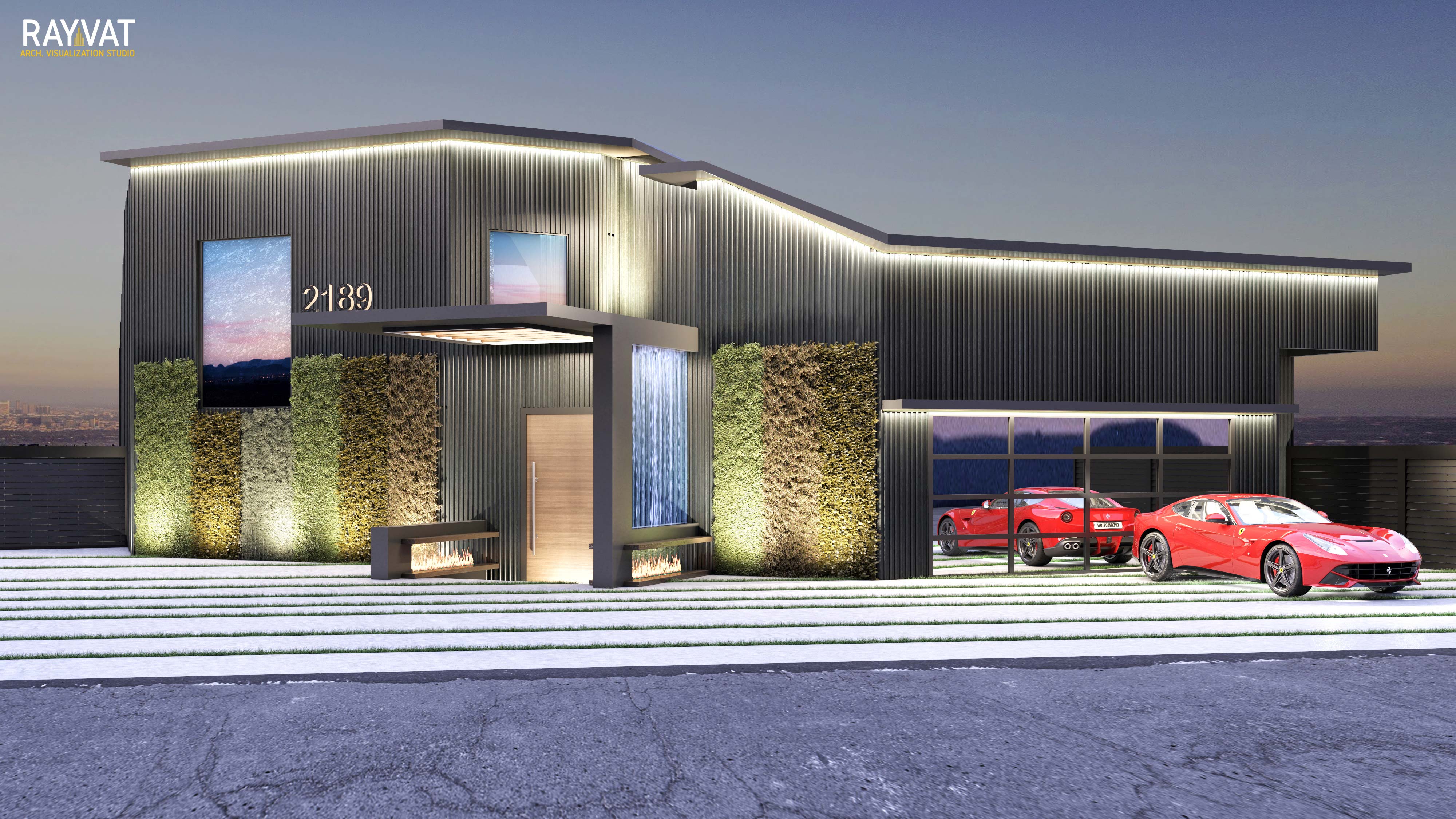 As everyone will agree, the most significant advantage of CGI is that it enables potential clients to see the 3D visuals of a property as it will look once the construction is completed. Most real estate agents start their marketing campaigns when the project is still being built, and this way they can showcase the completed visuals to customers through highly photorealistic CGI. The completed images look just like actual photographs and leave nothing to the imagination of the customer. As 3D artists work using on architectural drawings and/or BIM files, the visuals are perfect in aspects of finishes, scale and proportion.
What's more, 3D real estate visualization can convey the ambience and create the atmosphere you wish to convey, through carefully composed interiors and exterior landscaping and the right lighting. When you see an image, you can actually picture people living in the house, taking their dog for a walk or eating meals around the dining table. Essentially, what any real estate marketer is trying to sell is not just the house but the entire lifestyle, and through the limitless possibilities of CGI, it is possible to do just that. By placing the images in a variety of settings, you will be able to sell your properties much faster and with no room for any doubts.
#2. Try Virtual Staging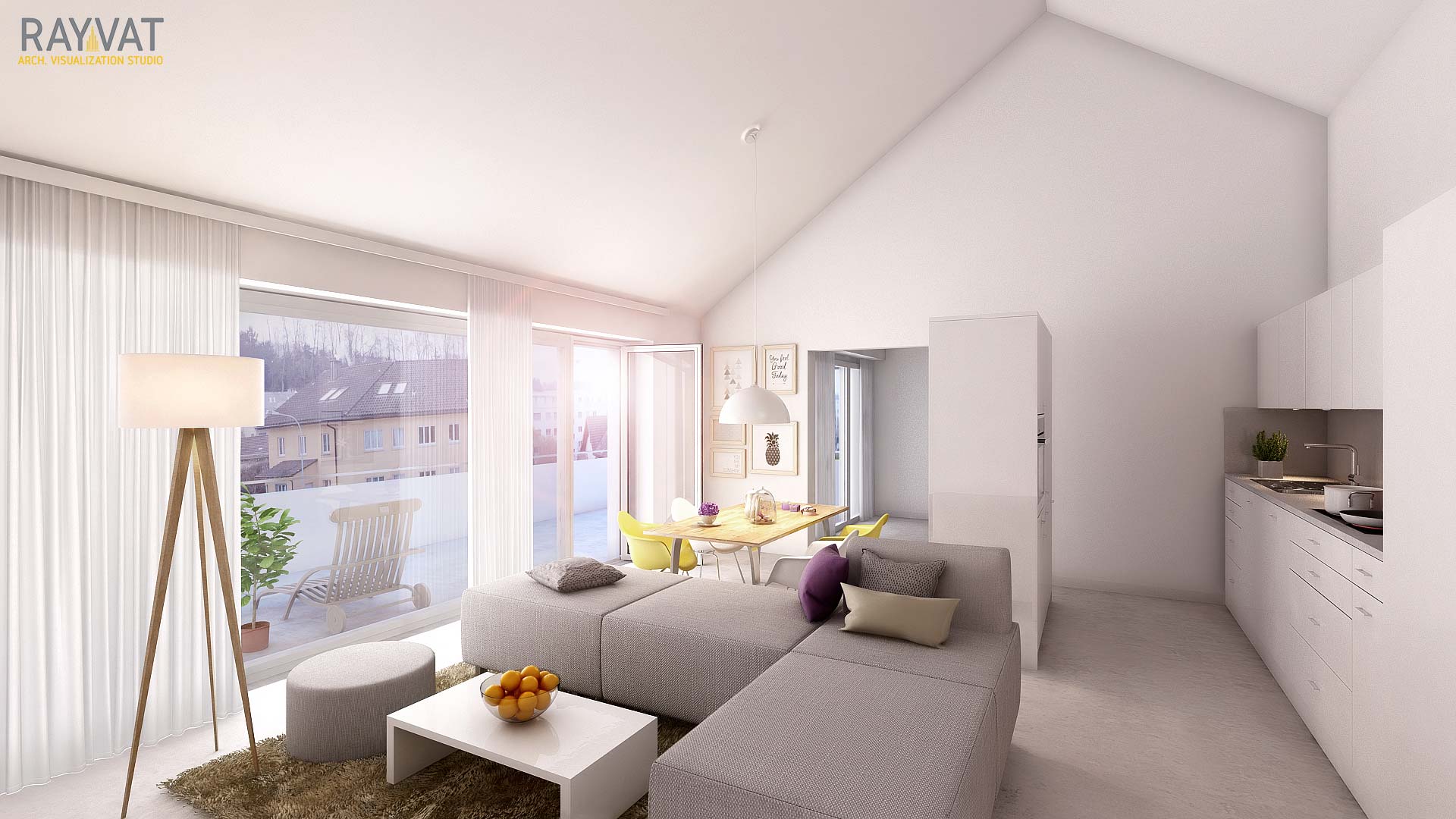 Quite often the property you are trying to sell may not be in the best possible physical condition, and cleaning it up for sale would involve a lot of expense. Using 3D architectural visualization, you can use virtual staging to present it as a desirable investment. Send photographs of the property to 3D artists, who will create 3D virtual images, creating any kind of virtual staging that you want. They can furnish it in a style and décor theme that would appeal to prospective buyers and show them the interior possibilities. It's even possible to 'renovate' the rooms virtually, adding a fresh coat of paint to the walls and cleaning up the windows, for instance!
These touched up images will go a long way toward demonstrating the full potential of the property, even if it does not look too good in real life. You can showcase the CGI images next to the actual at site photos, indicating the Before-After imagery. Buyers who are unsure of what can be achieved will see these images and find it easy to make a purchase decision.
#3. Embellish Your Listings and Ads with Walkthrough Videos
People love to look at videos, and prefer them to viewing still photographs or reading long lines of descriptions that do not always give the whole picture. Video content is the perfect medium for online advertising. But when the building is not as yet ready, how do you shoot a video at site? This is easily achieved through 3D animation.
By using walkthrough 3D animations in your real estate listings, Instagram posts, and online marketing campaigns, you can garner audience interest and increase viewer engagement. Prospects who can view a number of such listings in a few minutes will be able to narrow down their choices and arrive at their final decision much more quickly. Rather than advertising with still images, videos will enhance your viewership and, consequently, your sales as well.
#4. Showcase Properties with 3D Virtual Tours
Interactive 3D virtual tours are another very interesting way to spice up your real estate listings. Putting your viewer in the driver's seat, this kind of virtual 3D tour is very easy to navigate and allows viewers to move around at their own pace. They can take a closer look at whichever part of the house catches their fancy, and spend as much or as little time as they would like. Using hotspots and navigation buttons, they can move through the house and view every corner of it. The realtor can add information buttons here and there with small descriptions of various items used in the design.
Even without having to visit an agent's office, potential buyers can get a comprehensive idea about the listings in a short time, which proves to be a very valuable opportunity for real estate buyers as well as agents. Buyers will be able to trust the listing much more when they see a 3D virtual tour of the entire property, and sellers can get quicker turnaround times as a result.
#5. Add 2D and 3D Floor plans in the Listings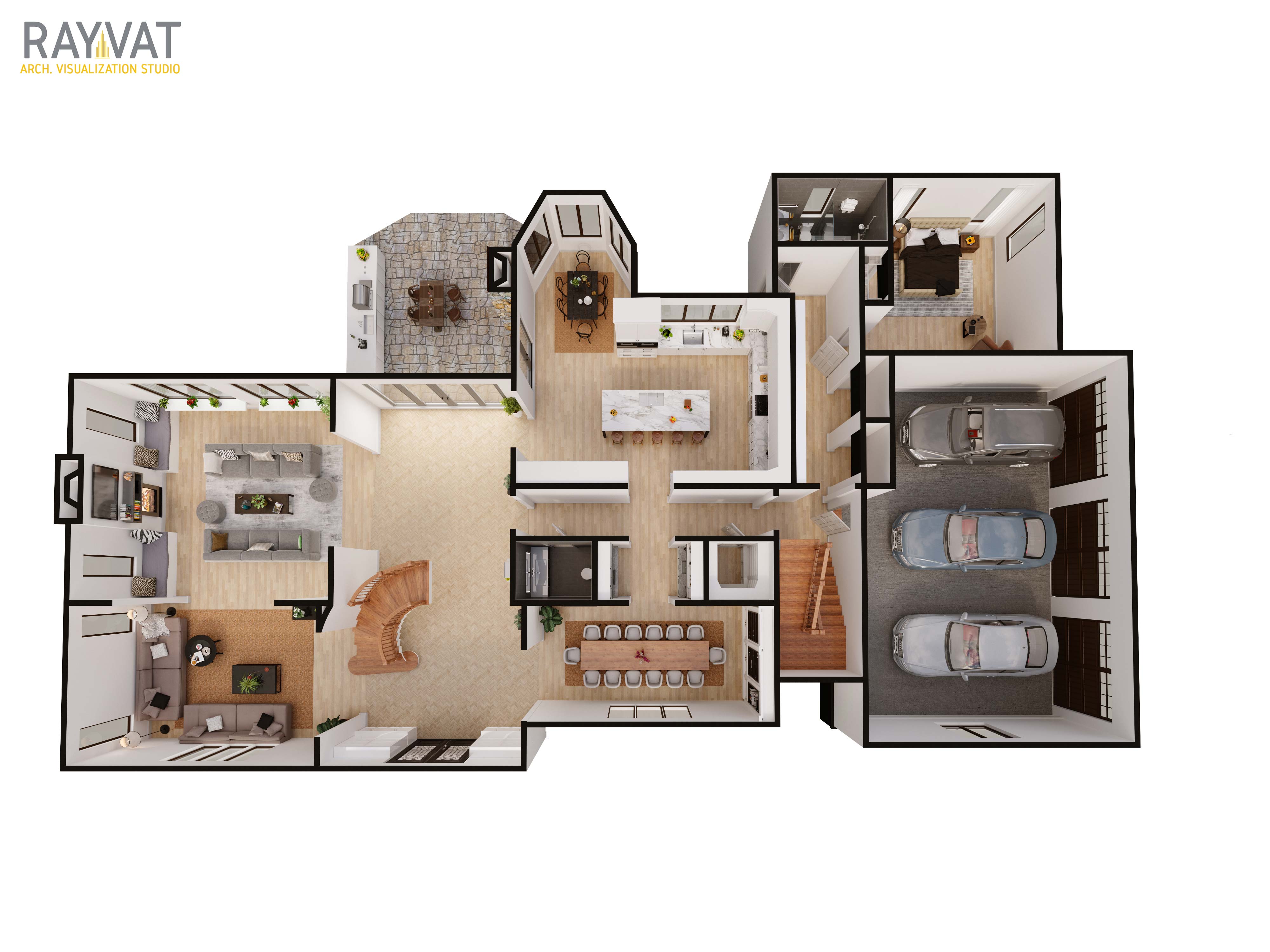 While it's definitely true that floor plans alone don't add as much value to a real estate advertising campaign as visuals, they can be a great addition to photos, 3D renders, 3D tours, and so on. A real estate house plans can allow the client to understand the layout of the space, the dimensions and the positions of the rooms with respect to each other. They also show the furniture layout and positions of doors and windows in a room.
While plans are usually drawn in 2D, doing the same in 3D will give the added perception of depth. They can be staged to look very realistic, with inputs of actual materials, colours and finishes used. Digital floor plans, whether in 2D or 3D, can add a touch of professionalism to your real estate listing and provide useful information for customers.
#6. Customers can even experience homes in VR
In recent times, VR has seen a massive surge in popularity. Before the pandemic, realtors used to show their customers a VR tour in their offices. With the lockdown and travel restrictions in many places, customers find it difficult to move around and visit the realtor's office in person.
The realty business is booming, with many people looking to downsize or move homes due to a change in their situation. They might have VR headsets at home already, and it becomes very simple for them to view a VR presentation from the comfort of their homes rather than having to travel.
With VR, clients can now have an immersive remote real estate viewing experience using just a headset and a pair of controllers. This is a virtual open house viewing that is private and completely safe, and yet gives them all the information they need to decide upon a house. If the video offers additional features, like changing the colours of the walls in real time, realtors stand a much higher chance of closing deals quickly.
What did you think of these 6 creative CGI-related ideas to use in your next real estate advertising campaign? You can use any or all of them to make your job easier and your marketing efforts bear the results you want. And in the end, what this means is better deals, increased sales, and satisfied clients. What else could you ask for?
For professional 3D architectural rendering services for real estate renderings, contact Rayvat Rendering Studio. Give us a call at +1-888-863-4445, or drop in an email at engineering@rayvat.com and we'll get back to you!