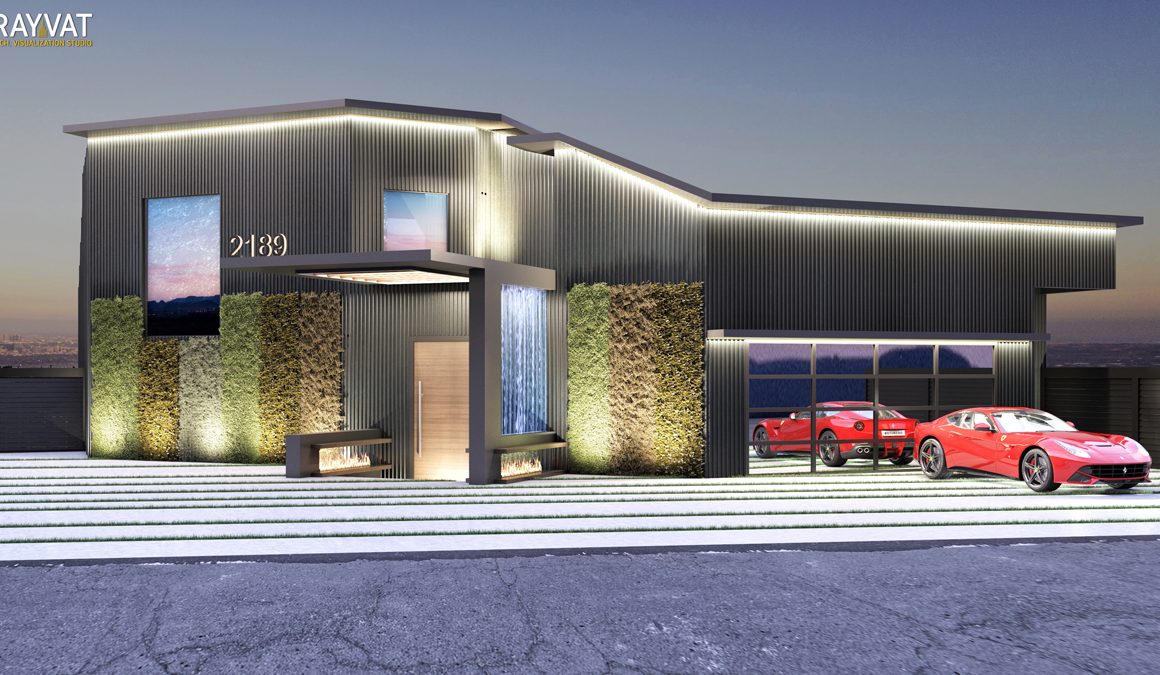 Luxury Real Estate Marketing targets prospective buyers and sellers interested in upscale properties using email, community outreach, and advertising. Marketing a luxury home requires extra effort and expense by the agent, so only highly committed agents should consider it. However, commissions can be higher if your real estate marketing is successful. In this blog, we shall elaborate on how to utilize 3D Renders, Hyper-Realistic Virtual Tours, and 3D Walkthroughs to ramp up your Luxury Real Estate Marketing campaigns.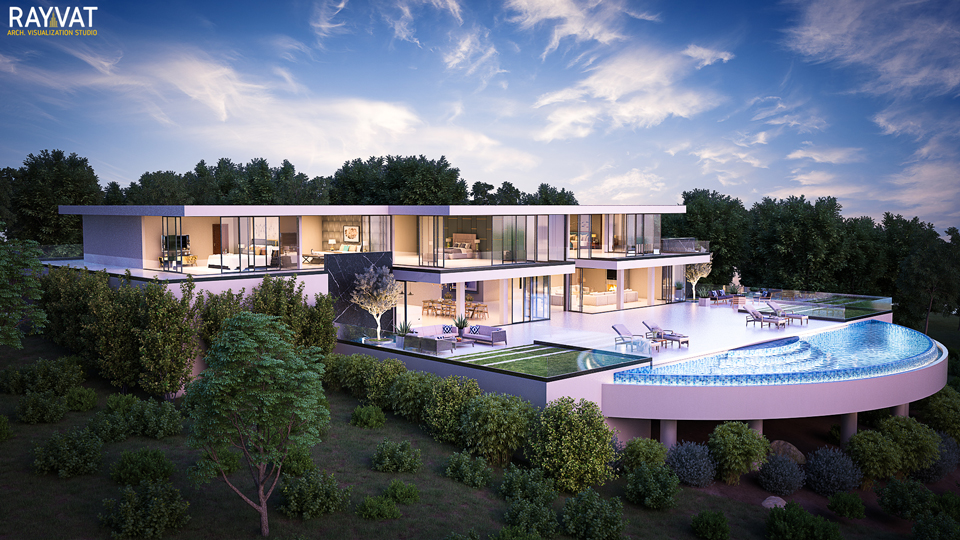 How Luxury Real Estate Marketing Works ?

Luxury or High-end real estate marketing is very similar to general real estate marketing, except that the property is costlier and the seller and buyer demographics more premium. To win in luxury real estate marketing, you should focus on positioning your real estate brand both on web and in-person, establishing premium marketing channels, deploying advertising tactics, involving yourself in the local community events, leveraging upon high-quality lead-nurturing resources, measuring results on a fixed frequency, and optimizing your process flow.
Because of niche client demands, high-end real estate realtors have to commit themselves to concierge-style service, including 24×7 servicing, while also pushing their marketing tactics to the next level with custom curated gifts, flawless presentation, and client obsession that goes beyond the ordinary. These offerings need to be made visible on a premium branded website, social media handles, and any locally distributed print collaterals.
While marketing your brand to the luxury target audience, you should try and gain insights as to where your target demographic spends the majority of their time and attention. For most premium agents, web advertising needs to be complemented with engagement into big-ticket local charity events and community activities, careful lead harvesting through professional and personal networks, and a constant endeavor to tune advertising efforts towards a variety of premium audiences.
High-end realtors should also be aware that for luxury property marketing, you need to invest money to make money. Not only are professional quality 3D Real Estate Renderings (3D Aerial View, 3D Exterior views, 3D Interior Views), 3D Virtual Home Tours, drone footage of surroundings, and high-end photography expected, but so are the gifts and consistent, one-on-one servicing. While all this can be taxing, a successful real estate marketing strategy can lead to sales of highly expensive properties, resulting in commissions in excess of $100,000 or more.
Here are the 6 steps on how to Market Luxury Estates for Real Estate Agents::
1. Position Your Brand
Any luxury real estate brand is about creating an impression of aspiration, prestige, and exclusivity – both about your clientele and the types of properties you represent in the market. There are multiple ways to achieve this, but you can start by considering training in luxury real estate marketing programs, zeroing down on your target audience, and reviewing competition.
2. Develop and Establish Marketing Channels
Your marketing channels are the ways in which you manifest your luxury branding with the real estate ecosystem. The branding efforts should focus on your "prestigious" and "exclusive" offerings. There are three general steps; First, develop clean, professional landing pages to capture lead information, then launch social media accounts to develop reach, and finally, design and print aspirational quality high-end flyers/door hangers, etc. to send out into your focus area.
i) Develop High-Quality Landing Pages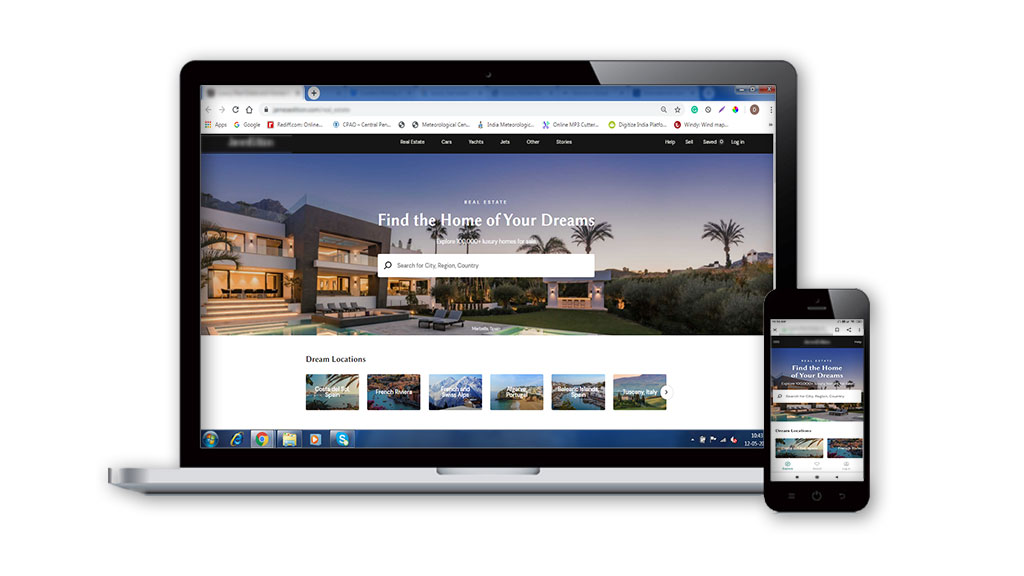 Real estate landing pages are those specific pages you design where users land after clicking upon your ads. These are developed to showcase exquisite properties and serve the dual purpose of accentuating your brand and leading potential buyers to a place to learn more about a property.
The 3D renders, 3D Virtual Tours, and Walkthroughs used should showcase a property in the best light, incite curiosity, and invite visitors to learn out more about the stand-out features of the property. Use professional quality 3D architectural renderings and expertly designed collaterals whenever possible. Avoid poor-quality, gimmicky add-ons like animated GIFs and neon colors.
ii) Launch Your Social Media Handles
Social media handles for premium-end real estate marketing should showcase the quality of your brand and the prestige in associating with you. While you can choose any social media platform to develop your brand, it is recommended that you create handles where luxury home buyers/sellers are most likely to frequent, including Instagram, Facebook, Linkedin, and Google My Business.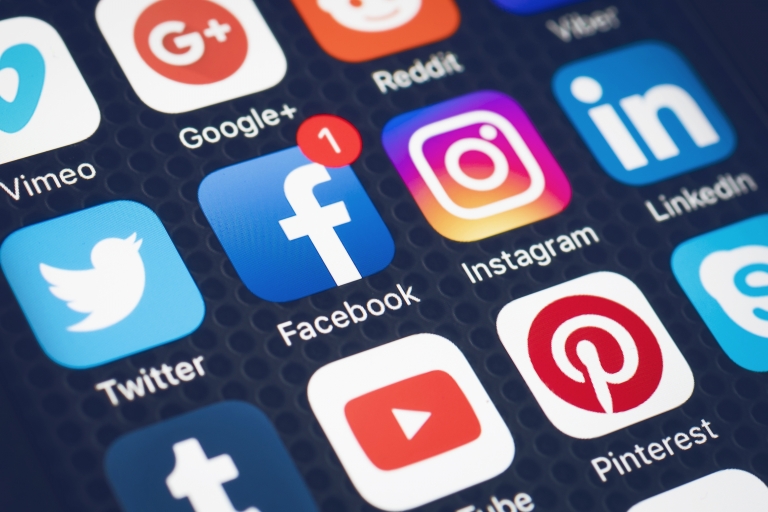 Here are the Top Social Media Platforms for High-end Real Estate Marketing:
Facebook: A premium real estate Facebook page helps realtors build a brand and a follower base for their listings with keyword-optimized posts and well-targeted ads
Instagram: Using Instagram, agents get the ability to get in touch with high-end buyers with classy, beautiful videos, and pictures.
Google My Business (GMB): Ranking on GMB can accentuate local search results and enhance the number of click-through for ads in a specific location.
When posting on any of these platforms, use ultra-realistic render (4K Ultra HD), Walkthroughs (1920P Ultra HD), and 360° Virtual Tours to earn maximum engagement and develop your online reputation.
iii) Design & Distribute Printed Marketing Pieces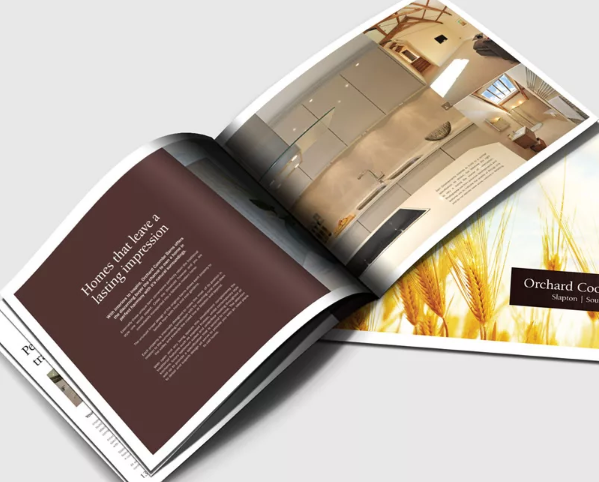 From property folders to business cards, realtors – even in the high-end market – need printed marketing collaterals to share with potential buyers and sellers. As a general guideline for business cards, make your luxury real estate brand stand out with embossed or engraved fonts, gold or silver film, and vibrant colors.
Next, consider designing brochures, presentation documents, and postcards highlighting key properties. Be ready to print a limited number of these as you won't need these after the property is sold or purchased.
These printed marketing collaterals should be used at all points in a buying process; offer premium business cards during initial meetings, leave postcards at open houses, hang flyers in neighborhood canvassing, and send gratitude cards after a successful closing.
3. Launch Your Luxury Real Estate Advertising
Luxury property advertising entails both online and print media. While advertising in leading print publications is expensive, it can reap good dividends; these magazines often have a very loyal reader base that spends more time reading the complete content of an issue. However, most High Net-worth Individuals (HNI's) spend a significant time online these days, so it makes all sense to invest in online advertising as well.
To Start with print ads, contact a luxury media house representative or sales manager (noted in the masthead of each issue). Ask for an advertising package to price out adoptions, then decide upon the appropriate package. When you are ready for online advertising, consider Google Ads, Instagram, or Facebook Ads as they have the widest reach and best customer targeting options.
4. Plan Print Advertising
Print advertising in magazines is a must for premium real estate branding. To source, the best magazine title, consider your target demographics interest areas, then find the magazines that serve audiences with those interests. For example, if you want to target an affluent audience, consider golf or equestrian magazines that distribute to high-end country clubs in the area or boating magazines that are available on-board marinas.
Once you have zeroed down on your ideal magazine title, contact their sales team to get a run-down of advertising budget and placement. You need to make sure your ads include content that makes the most of media placement, so develop ways to connect your advertising to the magazine's theme. For example, if you're opting for an ad in a golf magazine, include an ad of a listing on a golf course.
By synergizing your real estate ads with magazines already imbibed into a buyer's reading cycle, your ad placement gains recognition from ideal prospects.
Advertise Your Luxury Home Online
It is imperative that your luxury real estate advertisements target the qualities, characteristics, and interests you prepared in the customer profile in step one. To start your online advertising process, carefully review this profile information, then set up advertising accounts on either Instagram, Facebook, or Google Ads. Finally, create a campaign that targets your specific audience.
When you're ready to blast out your ads, be sure to align USP's of your listings with the buyer profile you created in step one. Think about the potential buyer's age, their family, and their peculiar interests. Your ads need to satiate a need that they have, making it easier for them to click through to your landing pages.
5. Surround Yourself with Professionals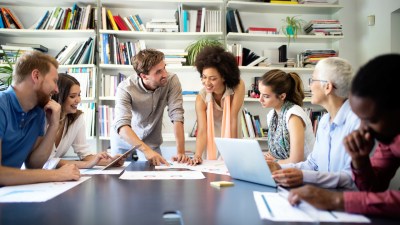 Having a luxury marketing team frees your time to interact with potential buyers or sellers, so always consider hiring domain experts to assist you with your marketing campaigns. While there are multiple agencies you might consider hiring for, you will most likely need a 3D Rendering Service Provider, Photographer, Cinematic Video Experts, Email Marketing Specialists, Virtual Staging Service Provider, and marketing/copywriting freelancers.
Here are five resources you should have on your high-end real estate marketing team:
3D Rendering Studio: Top quality photo-immersive renders are a must for showcasing an unbuilt project. High-quality 3D renders like 3D Exterior Rendering, 3D Interior Renderings, 3D Floor Plan Renderings, Aerial Renderings, and 3D Vignettes help showcase your designed project with an aspirational feel. Professional 3D Renders can capture the smallest detail in-depth and help turn virtual pictures into reasons to buy. Get in touch with us today to discuss your 3D rendering needs.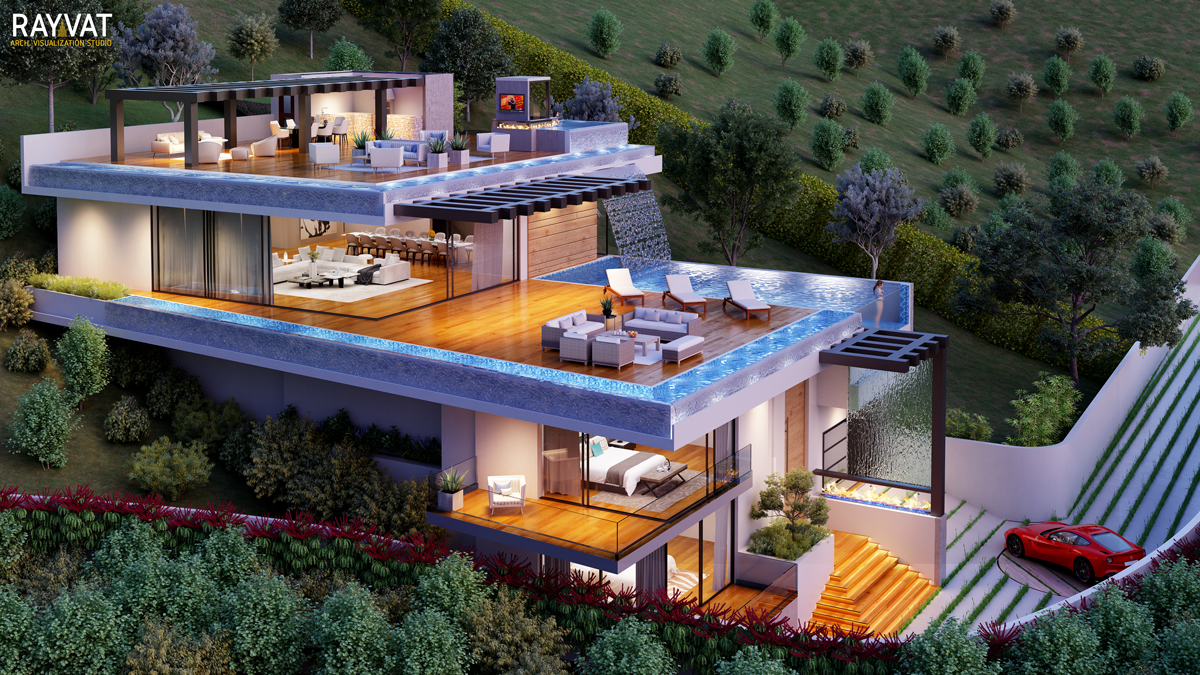 Photographers: Quality photos are an absolute must for luxury real-estate marketing because you will need to show off USPs and amenities in detail; both in print and online.
Video Specialists: From 3D Walkthroughs to 360-Degree tours, video is changing the way buyers shop for a home; with the ability to virtually walk through a home without leaving home, prospects can experience a property 24×7, without traveling to the home.
Email Campaigns: Creative real estate marketing campaigns can include the use of video to reach out to potential buyers through email. Video email services like BombBomb can boost high-end real estate marketing efforts by promoting the agent or the property directly into the buyer's inbox.
Virtual Staging Services: Virtual staging service providers like Rayvat Rendering Studio can be an inexpensive way to increase a luxury real estate marketing efforts by adding virtual décor, furnishings, rugs, and lamps, etc to an indoor or outdoor setting to make it highly appealing.
Marketing Freelancers: For Realtors who don't have the time or expertise to handle their own luxury real estate marketing campaigns, a list of freelancers from platforms like Fiverr can streamline and optimize luxury home marketing campaigns.
6. Measure the Results
Since the luxury real estate marketing and advertising efforts are running and a week or fortnight has passed, it is time to revisit what worked and fix that did not work. Because high-end real estate marketing is very expensive and time-consuming, it's important to assess expenditure vs. returns (no of leads). While high-end home sales are less frequent than for lower-cost homes, the commissions are much higher; make a provision for this factor while evaluating the cost of your marketing campaigns.
Revisit Marketing & Advertising
When you witness luxury real estate marketing ideas that produced results, it is easy to replicate those efforts and re-do with better intensity. It is also a good practice to know parts of your high-end real estate marketing that did not work because these learnings should be a part of imbibed knowledge that sets you apart. Tweaking your real estate advertising frequently should be an ongoing process based on new results.

Who Luxury Real Estate Marketing Is Right For
Luxury real estate marketing is right for realtors and brokers to seek higher commission levels by attracting buyers and sellers of premium properties. High-end real estate marketing requires a mix of experience, concierge service delivery, and big-budget to reach out to potential buyers.
Below are a few key characteristics of a realtor in the luxury home segment:
Agents with an Extensive Track Record: The ability to show a history of successful high-dollar real estate sales is essential to attract future sellers and buyers because you have proved your worth; the luxury real estate market is not a learner's field.
24×7 Concierge Service Provider: Concierge service is a vital cog of real estate marketing, so you need to be ready to meet the clients on their available time, answer late-night calls, and respond to questions without any delay. Closing a deal depends a lot on your commitment to helping the buyer any time any day.
Outstanding Reputations: Your brand is the very first impression that premium buyers and sellers will see to decide if you are good enough to be trusted with the sale process; like a tailored suit, your brand image makes buyers want to contact you by manifesting prestige and exclusivity.
Extensive Network: A realtor for premium properties needs an extensive network of peer realtors, potential buyers, and connections throughout different industries; luxury real estate is not just closing a deal or showing a house; the ability to churn constant leads and referrals from your connections makes high-end real estate marketing a function of the strength of your connections.
Agents with a Deep Knowledge of Local Areas: Knowing facts about a local community makes all of the difference in the luxury real estate sales; if various noted personalities, famous or infamous people have lived nearby, it can add prestige to that neighborhood. Possessing deep knowledge into the details of the area makes you an expert, and provides a high degree of validation to prospective buyers and sellers.
Sizable Marketing Budget: Whether working alone or with a brokerage, premium real estate marketing is very expensive. From large magazine publications to online video, advertising campaigns should be developed with a high-end prospective buyer in mind.