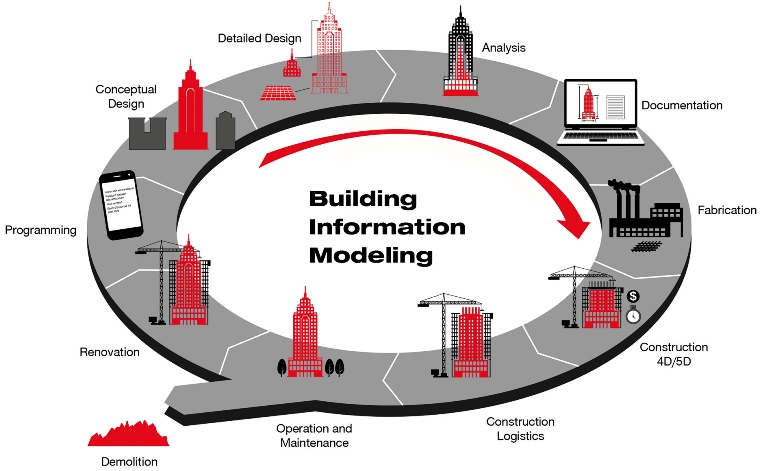 Outsourcing BIM Modeling Services is a software that assists you in representing the physical and functional characteristics of a building. This BIM is created by experts using the material that you already have like sketches, drafts, or any two-dimensional drawings that you might have. One of the main advantages of using BIM Modeling Services is that your team of designers, architects, and those working in the field can get a complete idea of what you are proposing before the project takes off. That helps in getting their ideas and instructions that you might have missed. You can get these changes done, and after a final round of approvals, you can start the construction.
Advantages of using Outsourcing BIM Modeling Services
Detecting errors and rectifying them to lower overall costs.
We are reducing any misunderstanding that might have occurred between the construction and the design team.
Using BIM, you can improve the overall productivity as well as the efficiency of all your business processes.
BIM includes all the vital information about the project, which is why all the parties are cent percent clear about the project and all its peripherals.
The accuracy of a BIM model is high as all the calculations happen on a high-end software, thus reducing the risk factor.
Since all done, the overall time of construction decreases, and the project is delivered before time.
All this is great, but it also means that you would have to incur additional costs of getting systems and software that support BIM. Then you need to hire a professional with the right amount of experience and invest in their training and development. Once that is done, you would have to ensure that the person gets enough work to make it worthwhile to pay his salary. Overall the cost to teach this practice is high, so a lot of companies are thinking twice. But, there is a solution: Outsourcing. When you outsource your BIM, you get a group of experts working on your project. Various outsourcing firms offer high-quality Building information modeling. At Rayvat, each project goes through stringent quality checks to ensure that the project has done exactly as per your requirement, and everybody provides that the turnaround time is as low as possible.
Benefits of Outsourcing BIM Modeling Services are as follows:
You save a lot of time. Time is the essence of any business and outsourcing your BIM services to help you gain a maximum amount of time to invest in your business development. Since the solution provided by the companies is qualitative, fast, and turnkey, this means that at less cost and effort, you can showcase a far better outcome.
Since the outsourcing providers have years of experience, you can be assured that the results would be of high quality. While anyone who knows the software can create building information models, it is only with experience that the models start looking realistic as these experts start picking up tricks of the trade with expertise. A slight change in lighting conditions or textures can change the overall look of the project. Rayvat ensures that only top-class professionals are hired, and each project receives particular attention to provide the highest possible quality.
Last but not least, outsourcing your BIM services would reduce costs. You can save thousands of dollars of hidden fees. Not just prices, you save up resources and efforts as well. When you outsource, you have high-quality services provided to you at fixed and affordable rates. So, there is no need to worry about any operational costs or maintenance costs down the line.
At Rayvat, we ensure that each of our clients gets exclusive attention. After looking at the scope of the Outsourcing BIM Modeling Services project, we guarantee that we offer the most competitive rates. Contact us here!