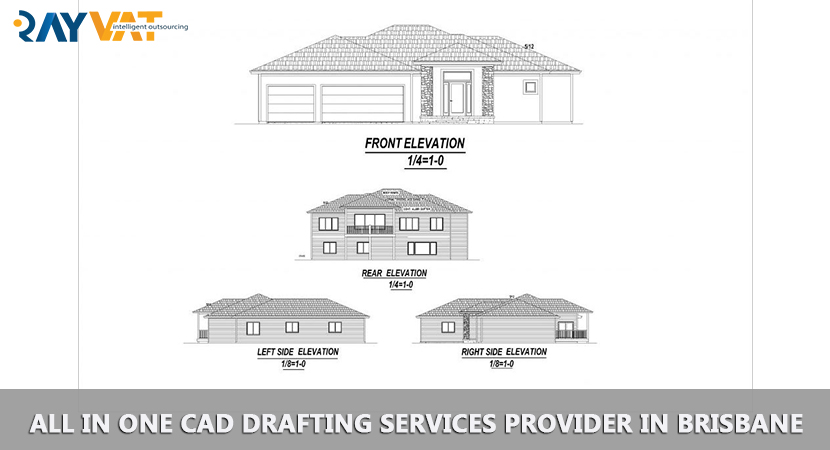 Rayvat Engineering is an Architectural Studio that has worked for providing high-quality CAD Drafting Services Brisbane. We offer affordable and error-free mechanical and architectural drafting services. We have a decade of experience providing drafting services for firms in Brisbane and have managed to carve a niche for ourselves. We pride ourselves in meeting all the related drafting requirements for our clients, no matter how complicated it may be.
We strive to be your strategic partner for your CAD Drafting Services. Our primary service areas are in documentation, design, and drafting, and we successfully provided architectural drafting services for firms based in Brisbane. Over the past decade, we have managed to provide multidisciplinary services to firms of all industries and sizes. Along with this, we work on various software's like Revit, AutoCAD, Solidworks FEA, Microstation and much more, so no matter what CAD software you use, we would be able to partner and work with you.
As a Rayvat Engineering – Architectural Design Studio working for clients in Brisbane, we started providing end to end services. No matter what stage, we partner with our clients and assist in administration, customization, creating programs, providing 24×7 support, training your employees, designing drafts.
We have managed to become one of the most efficient CAD Drafting Services providers in Brisbane. We provide our services on the loud, so no matter where you are, you can view the progress of the work that you have entrusted to us in real time. Our prompt responses, least turn around time, experienced drafters have made us one of the best CAD Drafting Services Brisbane.
We hire the best CAD Drafting Services to work with our clients from Brisbane. Each employee specializes in his/her area. Thus we ensure that the work done at our end is error-free and of excellent quality. Call us Toll-Free: +1 (888) 863-4445 today, OR Email us: engineering@rayvat.com