How 3D Virtual Staging Helps Sell Your Property 6X Faster
As realtors know only too well, it's tough to sell an empty home! Bare walls and echoing hallways look sad and neglected and do not make a pretty picture. When clients are unable to imagine themselves living in a property, chances are it will not be sold quickly. With the hyper-competitiveness in today's Real Estate Rendering Market, it becomes all the more important that homes for sale are presented in the best possible light.
Physical Staging – the Traditional Way VS. 3D Virtual Staging – the Modern Way
Till recently, staging professionals used to be hired to fill empty homes with furniture for a photoshoot, so that potential buyers could understand how the spaces worked. Their work involved clearing out the clutter, bringing in hired furniture and placing it in all the rooms to make the property seem clean, comfortable, and desirable. As you can imagine, this was an expensive proposition, and many realtors could not afford this.
Today's answer- 3D virtual staging
Enter 3D virtual staging! If you haven't heard of this term, 3D Virtual Staging encompasses technology at its creative best. By taking digital photographs of empty rooms and providing actual measurements taken at the site, 3D visualization experts can insert furniture, rugs, curtains, and accessories into the images.
Even if the photos show existing furniture which is perhaps not in the best shape, the staging designers will be able to remove the pieces of furniture that you do not want and replace them to complement the new style you have in mind. Clients who view the finished images can connect with the spaces emotionally; a big factor when it comes to making a bid for the property!
How does 3D Virtual Staging work?
In contrast to physical staging, virtual staging images are created using 3D Staging Software, quickly and at a very affordable price tag. Designers can create and customize furniture and furnishings to make a completely bare room look stylish and comfortably lived in. They can create stunningly Photorealistic Visuals that will help to capture the real potential of your listing, and make buyers fall in love with the homes!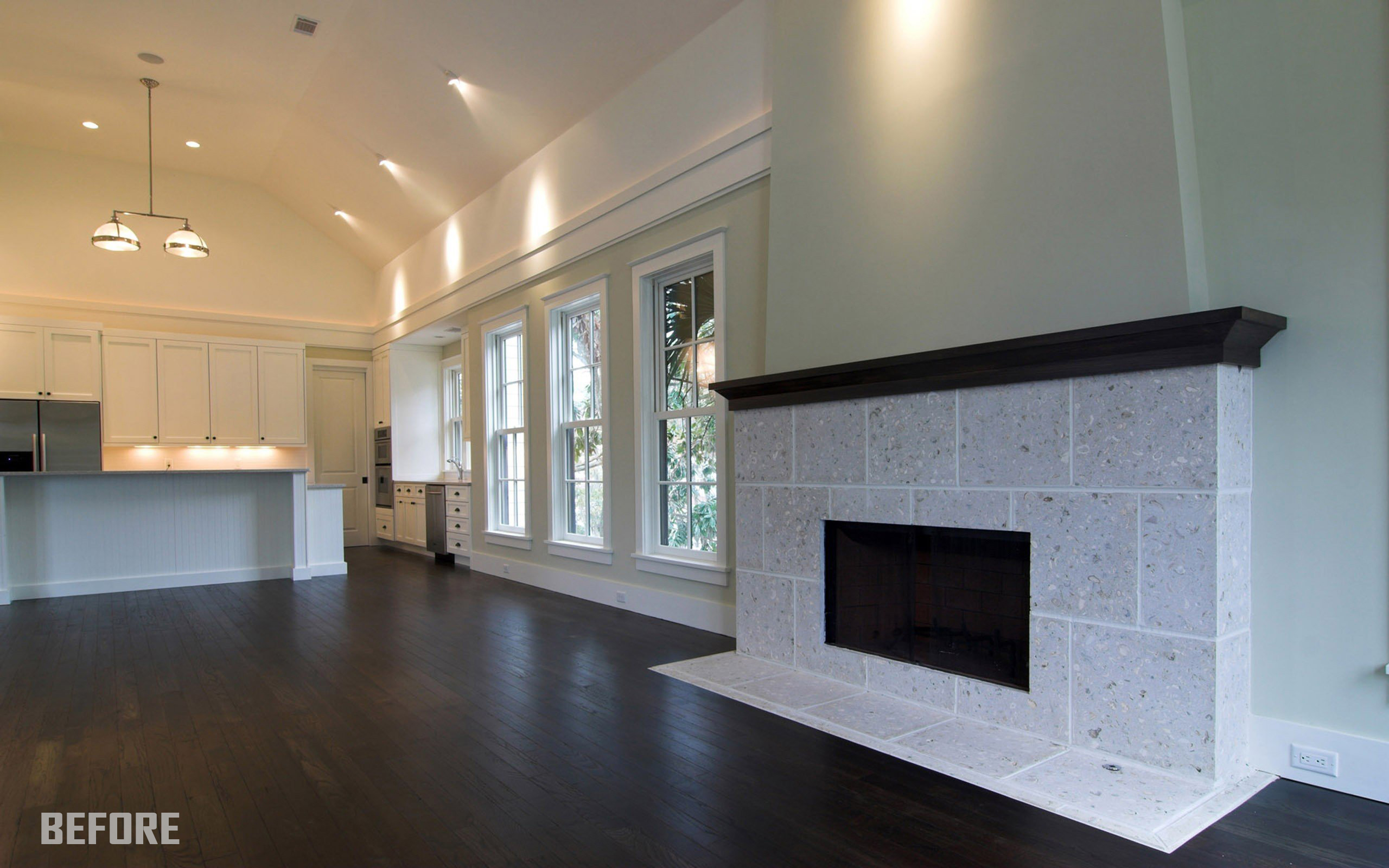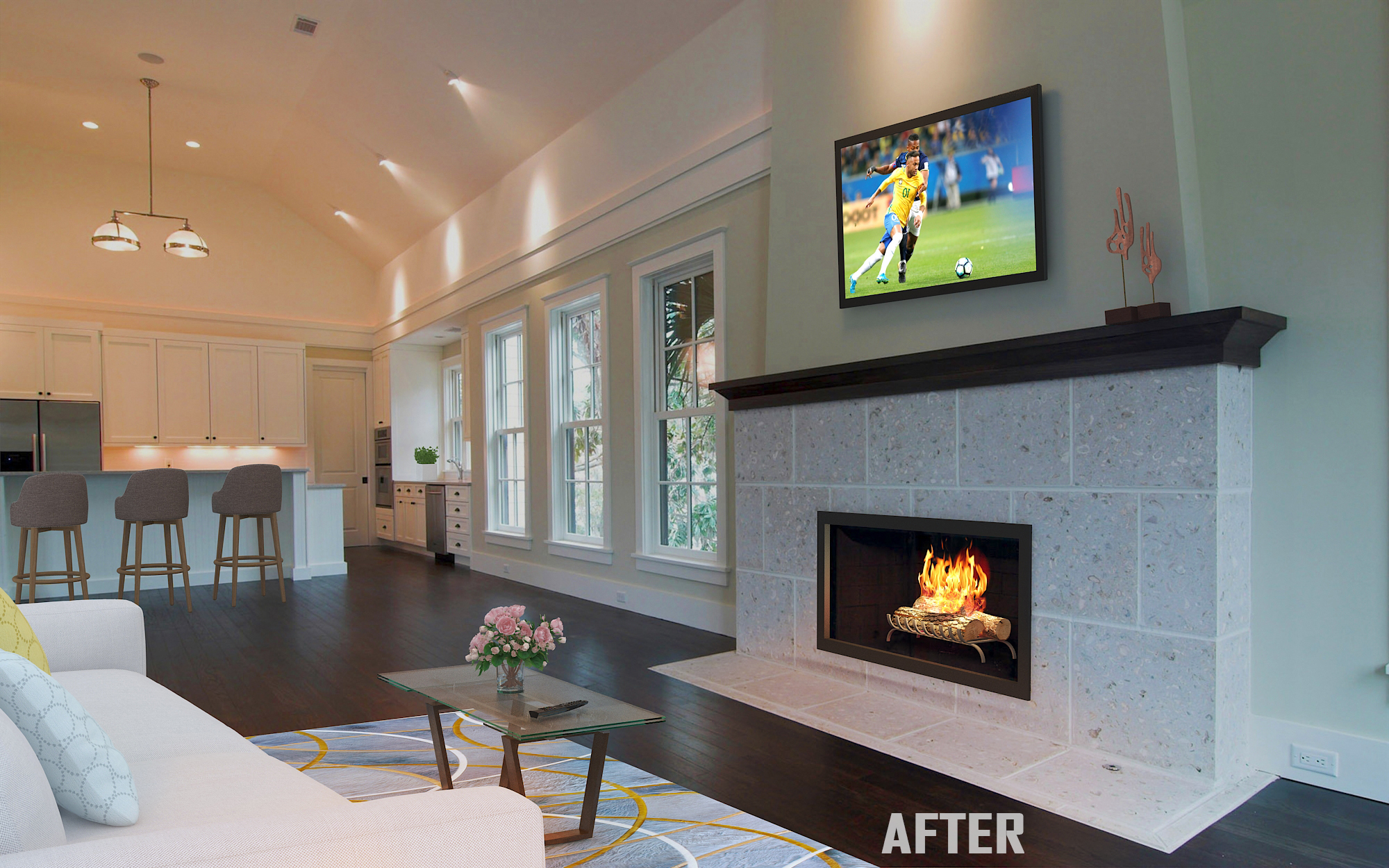 Advantages of 3D Virtual Staging
Compared to traditional staging, virtual staging is a quick, hassle-free, and inexpensive way to stage an empty property for online listings.
As virtual staging does not involve moving around actual pieces of heavy furniture, changing the wallpaper or paint colors or trying out new lighting fixtures, there is no need for transportation, furniture rentals or manual labor and practically no restrictions at all. Designers can play around with their imagination and can stage the room to any style, theme, or color preference in a jiffy. They can also change the color of the walls, try out different furnishings, cabinet colors or kitchen appliances and various options of flooring to indicate how the home would look after a makeover.
How can you get started?
If you are looking to get your property noticed, fill it virtually with the right design elements that will help it to sell! There are many 3D Property Staging Experts like Rayvat Engineering who will create digitally appealing images that you can use to showcase your home online. Usually, all you need to do is to upload digital pictures to their website and give them measurements (only if needed); and the property staging designers will digitally add furniture such as sofas, beds, couches, tables and whatever else you specify to breathe life into the rooms.
Most designers will have pre-designed furniture options that you can choose from, or you can ask them to customize the interiors to your specifications. They will also usually oblige if you ask for a few revisions. Once done, they will send you back the digitally finished files for you to use in your postings online. You can even print the pictures or add them to your print catalogs, as you may wish.
Statistics posted by the National Association of Realtors indicate that at least 90% of buyers use the Internet to search for a home. Most of these buyers opt for homes that are listed with well laid-out photographs of the rooms, as they can get a better 'feel' of the lived-in spaces. Listings without photographs are often overlooked, but properties always get noticed the moment the good 3D virtually staged visuals are added. Do make sure that the images you add are realistic; as poorly rendered images do more harm than good!
Most real estate firms are already using this innovative digital technology to impress buyers and get an edge over the competition. If you haven't tried this as yet, do call the Rayvat Team and we will help you to get started!