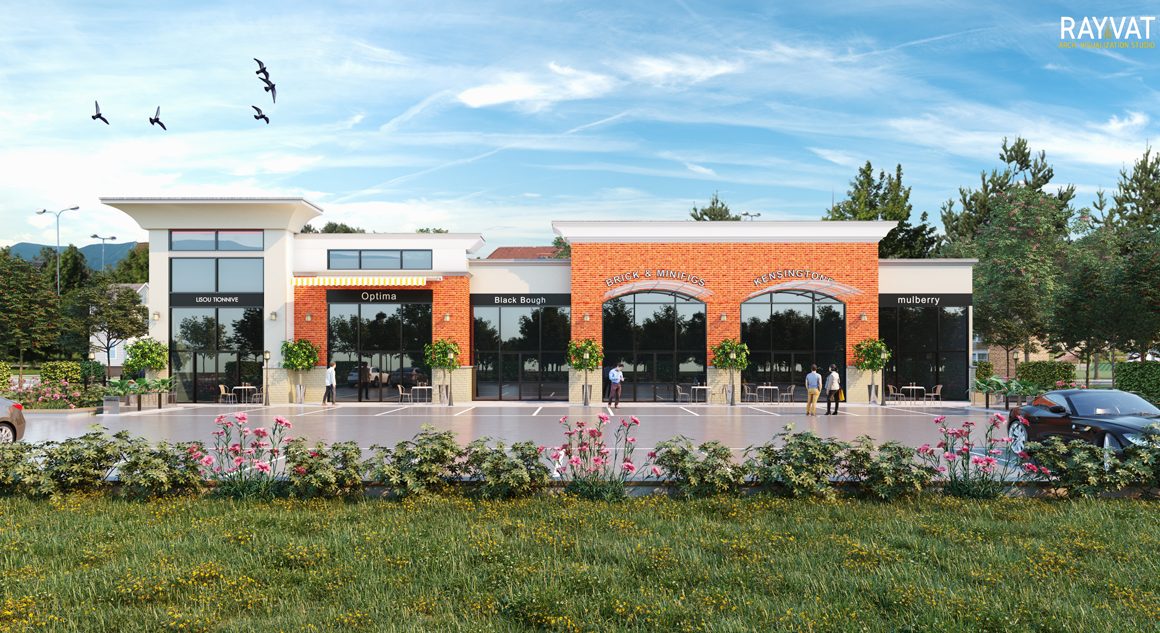 Architects who want to get their retail projects approved quickly would always turn to CGI Rendering for Retail Designs, and there are many reasons why.
3D rendered images help all the investors, stakeholders, and builders to clearly understand and see every aspect of what the finished project will look like, instead of just having to imagine it in their heads. This improved understanding can smoothen and streamline communication. Traditional 2D drawings like plans, sketches, and blueprints are technical and schematic, and it is challenging for laypersons to get a clear picture of the final design.
Even if architects try to explain and discuss their ideas using 2D drawings, the clients and stakeholders may or may not get the right idea. Work can get delayed due to the time spent on discussions at every stage. This results in project completion delays and increased costs.
3D Visualization for Retail is a great way to prevent all these issues, give clarity about the project, and get everyone on the same page. Professional architectural rendering artists can create hyper-realistic images that cannot be distinguished from a real photograph. Using these images, architects can seek and gain approvals much faster.
Here are a few reasons why opting for Photorealistic Renderings for Retail makes a lot of sense if you are looking to get approvals for your retail project!
#1. With a CG Floor Plan, the Space layout becomes Crystal Clear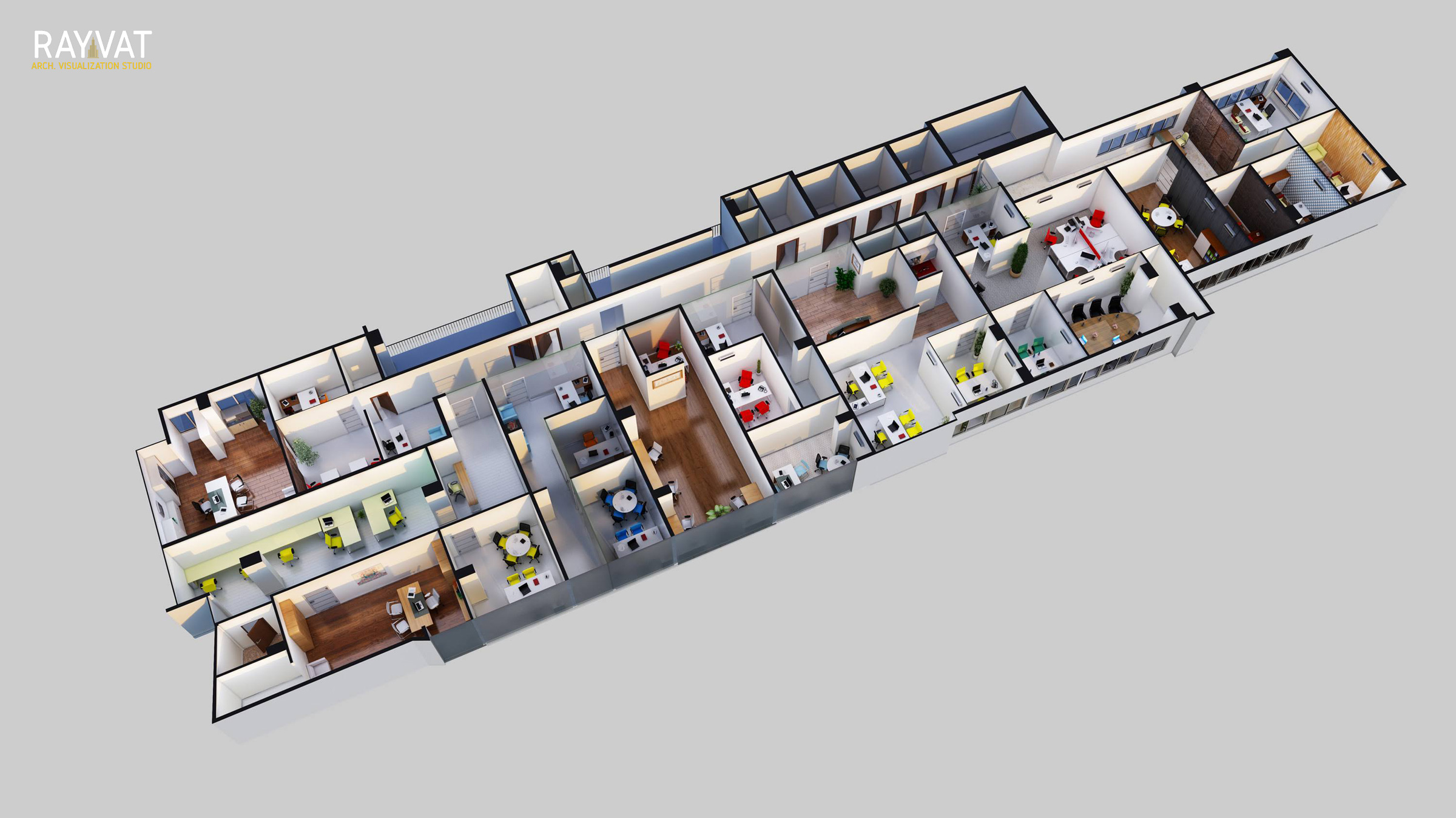 A CG plan is a 3D image that shows the spatial planning from a bird's eye. Viewers can immediately understand planning, spatial relationships between rooms, heights, and proportions both inside and outside the building. The interior decor rendering will show the furniture and finishes, including all the decor elements. Architects can help stakeholders to easily understand all the practical and functional aspects of the design. They can see and understand the relative position of rooms, furniture placement, storage solutions, window dressing, decor elements, and other retail store plans.
In contrast, a 2D plan or blueprint is flat and does not indicate the third dimension. You will have to figure out proportions and spaces yourself, and for a layperson, this can be quite hard.
#2. Get an Idea of the External Design and Landscaping as Well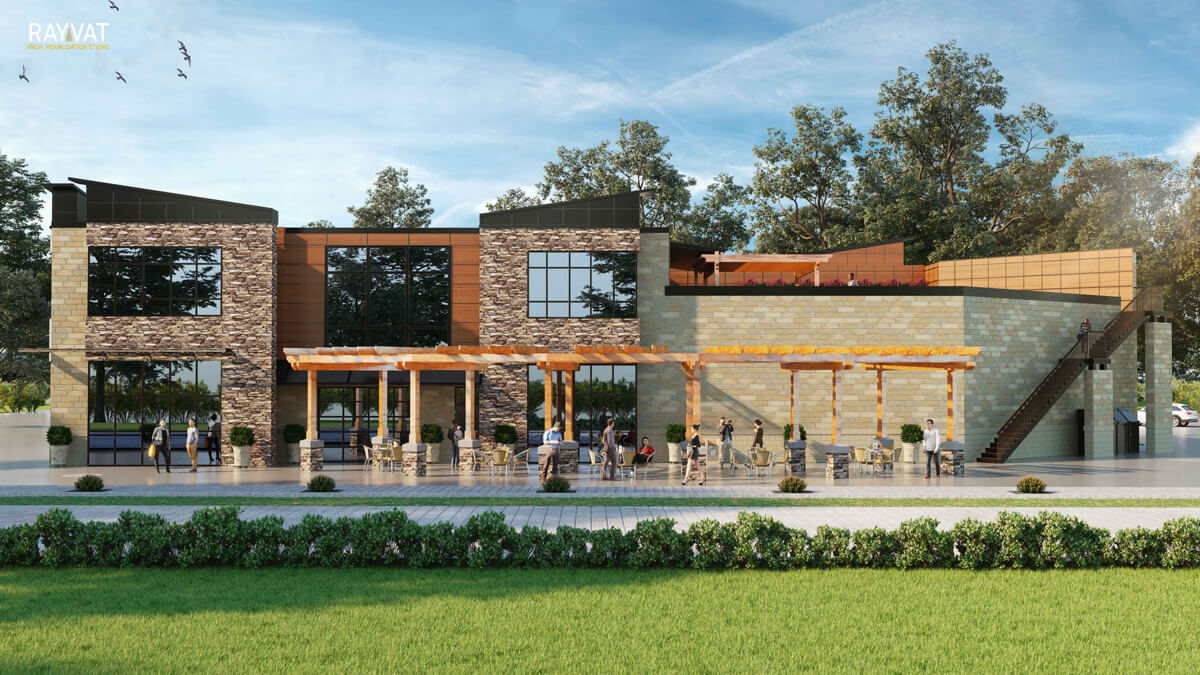 The 3D artist can also detail out how the exterior facade and landscaping of the surroundings will be. The shop windows and display, roof and facade, entrance and parking can also be detailed, including day and night lighting. Experienced artists can create photorealism in the image, through state-of-the-art software like 3DS Max and V-ray.
When the stakeholders can see how appealing the exterior of the future store looks, they have a much higher chance of approving the project! Architects and designers can also showcase their brand design, including banners, signage, and so on.
Exterior 3D Rendering for retail design can show how the building looks concerning the actual surroundings. The artist can add the proposed building into a visual that shows the existing buildings all around. It is easy to see how the new building harmonizes with its surroundings. What's more, artists can draw images of how it will look in different seasons and at different times.
#3. Get a Clear Idea of How the Interior of the shop will Look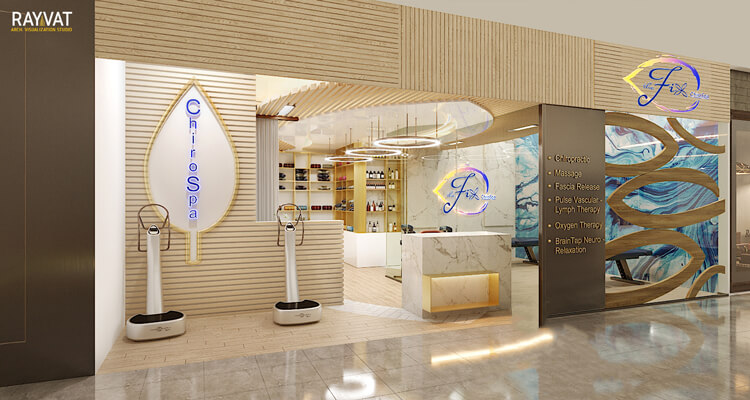 Viewers can see a 360 degree view of the inside of the shop. They will be able to take a look at all the display units and see materials and colors chosen for flooring, walls, and ceiling in realistic quality. Actual lighting details can be indicated, exactly as it will be in the context of the finished shop interior. The artists can even add 3D images of customers, shopkeepers, salespersons, and so on, picturing them in real-life situations such as choosing goods, making payments, walking around, and so on.
#4. View Video Walk Through of the Inside of the Shop
Using CG animation, digital videos can be created that allows viewers to feel like they are walking through the future retail outlet. The video can be played, showing a real life-like experience of what the atmosphere within the shop will be. You can have the camera positioned in such a way as to move with the viewer, allowing them to first see the inside and then the outside of the shop. Through the camera lens, you can see all the store's functional spaces, including utility rooms and storage, and can pause the video to examine every detail thoroughly. The artist can also add background music and voice-overs explaining all aspects of the design concept.
#5. Go to the Next level with Interactive Virtual Tours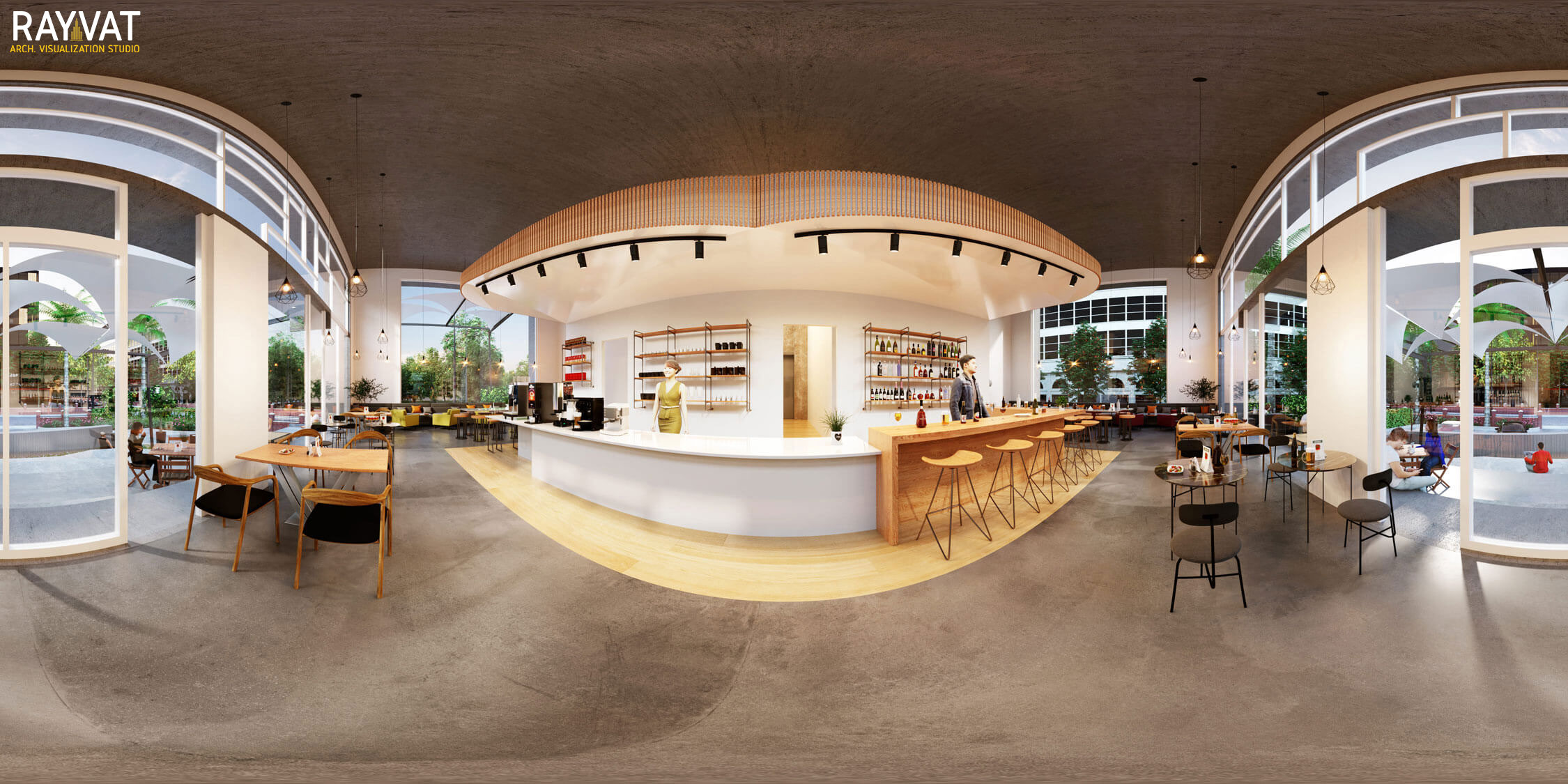 Virtual Tour for Retail Designs allows an amazing, interactive simulation of the future retail store project. Using a mouse or a touchpad, the viewer can choose where he wants to go and which surface he wants to look at and can move through every room and even go outside. This is more complex to create, as every surface has to be detailed in the form of a compilation of still 3D Renders. In such a 3D tour, it is even possible to change the angle of view and to zoom into various objects to see their textures and finishes up close.
As you can see, CGI Rendering for Retail Design offers various options to help an Architect get project approvals faster and better to communicate with all involved in the project. Explaining work at the site also becomes much easier as there is greater clarity and nothing is left to the imagination.
Are you looking to get hyper-realistic 3D presentations of your retail project? To explore our whole range of top-quality CGI Rendering Services, call us today. We'd love to work with you on your next design!
Contact us here for CGI Rendering for Retail Design.