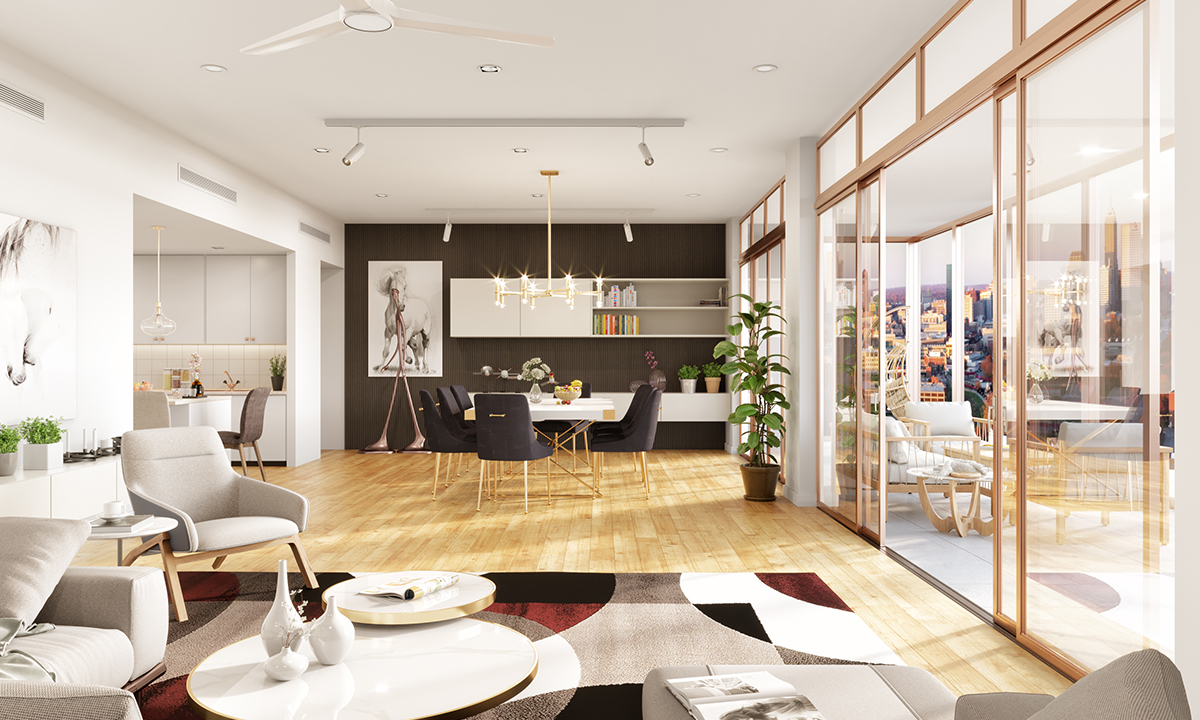 Constructing a bespoke house with an entertainment-focused layout may be lucrative and fun. It enables you to design a room that exactly reflects your needs and sense of style and can give you and your visitors a special and unforgettable experience. Here are a few factors to take into account while designing and creating a bespoke home for entertaining. If after reading this you still aren't sure which way to go in, a custom house builder can be quite useful in offering you advice and support during your planning process.
A) Establish Your Entertaining Requirements and Style
Think about your preferred methods of entertainment and the events you enjoy hosting. Do you like to host larger, more formal dinner parties or smaller, more private get-togethers? Do you require a dance floor or do you like a more laid-back setting for cocktail parties? Do you require room for a bar that serves drinks? You may decide the size and arrangement of your entertaining areas as well as the facilities and features you'll require by answering these questions.
Make Plans for Your Party Areas
Consider the kinds of entertaining areas you desire in your custom house. Formal living and dining rooms, patios and decks outside, and a great room or family room are a few popular choices. To make entertaining parties simpler, you might also want to think about putting in a wet bar, wine cellar, or outdoor kitchen.
Choose the Proper Location
Take into account where your house is in relation to the locations of both you and your visitors. To make it simpler for guests to arrive if you reside in a suburban region, you might want to consider building your home close to important transit hubs. If you reside in a remote region, you might want to consider having your home constructed close to a significant airport or other transportation hubs to make it easier for out-of-town visitors to access.
Design for Functionality and Flow
Consider how the layout and flow of the area will function for entertaining while creating your new house. You want to design a layout that is both practical and effective, but also flexible and adaptable. To make a unified, gathering atmosphere, you might want to arrange your kitchen and dining spaces to be open and connected. To keep your gathering spaces neat and clutter-free, you might also want to think about incorporating a butler's pantry or other storage places. It's always a good idea to check out the overall house planning via a 3D Floor Plan as you can easily get a comprehensive view of the entire space plan.
Include features and amenities for your convenience.
It's crucial to take into account the features and amenities that will make holding parties simpler and more convenient when creating a bespoke home for entertaining. A built-in sound system, an outdoor fire pit or fireplace, and cozy lounging places are a few common extras. If you intend to throw outdoor gatherings, you might also want to think about installing a pool or hot tub. For help in visualizing how the planned things work out, you can contact us for 3D Interior rendering services, whereby we can develop the 3D image or render a space lifelike by using the same flooring, furniture, lighting, and décor elements as you are planning.
Do not overlook parking
You must think about parking and guest transportation if you intend to hold sizable gatherings. Make sure you provide enough parking places for your visitors, and if necessary, take into account providing a shuttle service or other transit choices.
Including a guest suite.
It's a good idea to have a strategy in place if you're going to have a lot of visitors. A guest suite gives your visitors a private, comfortable room to stay in and may help make sure they have a good time while they are there.
Including a guest suite.
Planning to design a house? You can reach out to us for any assistance in visualizing the concepts you are planning. Be it 3D Interior Rendering, 3D Exterior Rendering, or 3D Floor Plans, 3D Renders are a cost-effective way to test out your designs prior to construction as it helps avoid rework errors for you down the line. Email us at engineering@rayvat.com or drop us a message at Contact Us Page - Rayvat Rendering Studio or call us at +1-888-863-445