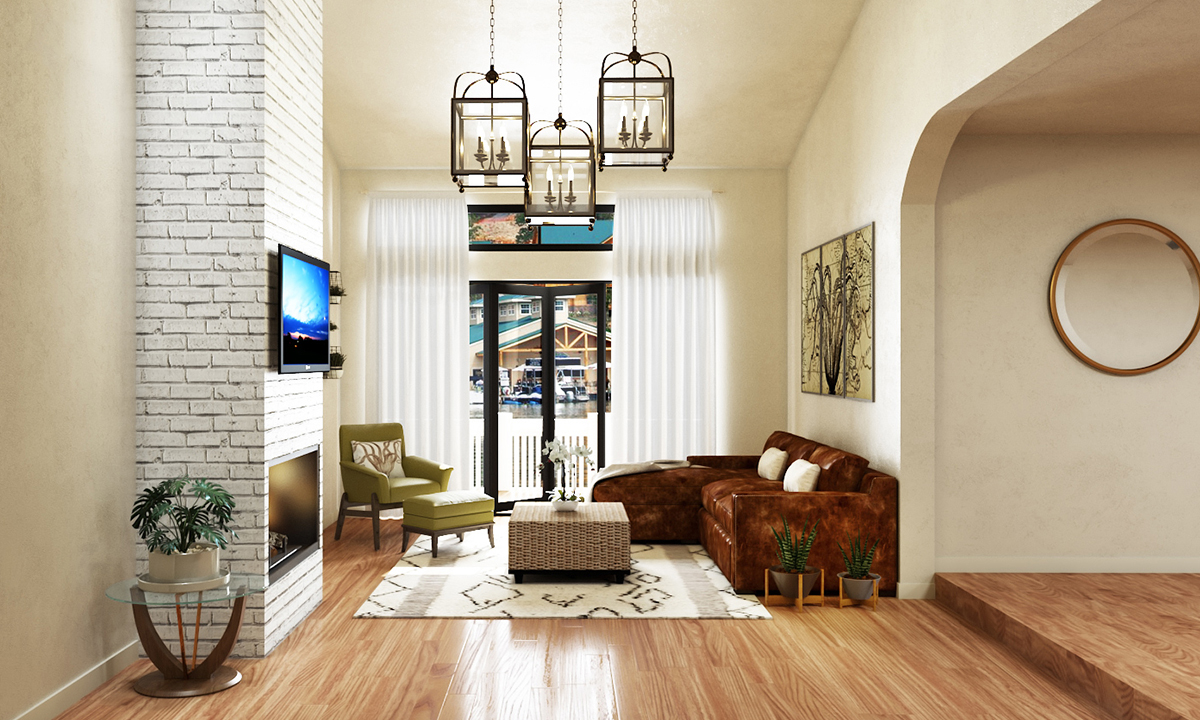 Purchasing a home and converting it into a home is a very engaging process. Even though other considerations might be more important, it is impossible to disregard the importance of your own feelings about place and space in your decision-making process. The fact that purchasing a home is one of the most expensive ventures you will do makes it all the more crucial that you get it properly.
A successful renovation involves exceeding not just your personal standards but also increasing the return on your investment. To maintain the medium-term value of your property in a market that is expected to drop, you will need all the assistance you can get. How can you do this with older homes that have "character" without taking away the heart of your house? Let's discuss:
What Do You Love About It?
To start, you must decide precisely what you value most about your house. What distinguishes it as a special and one-of-a-kind house, and what enduring characteristics help to characterize it? You can be as detailed or general as you wish in your responses.
You might enjoy the rafters in your loft or the beamed ceiling in the living room. You might appreciate the kitchen pantry that has remained a central feature of your kitchen or the original brass fixtures that have been there since the early 20th century. Stone floors, antique fireplaces, and charming floorboards are all characteristics of a well-loved home that add to its appeal.
What Has to be Fixed?
Along with taking into account the features that make your house what it is, you should establish a separate list of the issues that will unquestionably require attention during your repairs. They could be renovations or repairs that are made to address concerns, avoid further issues, or otherwise remove risk.
One example is that the plasterwork in some of your rooms may have gouges or cracks that call for re-plastering and a fresh coat of paint. To address the heat inefficiency of your home on a more fundamental level, look for and seal any potential gaps that could allow draughts.
Adding New Components
These lists are crucial in aiding you in creating your detailed plan for a remodel with personality. You have noted the features of your home that you adore and probably those that best capture its unique personality. Also, you have identified important places in need of remodeling, such as a somewhat outdated kitchen. The brand-new components you might want to add are the bits that are lacking. The features of your home that you cherish should be seen as subtractive factors, and any improvements that might have a detrimental influence on these features should be crossed off the list.
More practically, you might match the design and decor of existing fixtures with forthcoming renovations. Rustic kitchen units may be attracted by stone kitchen flooring while dusky green paintwork may be attracted by brass lighting fittings. You can use all of your creativity when renovating.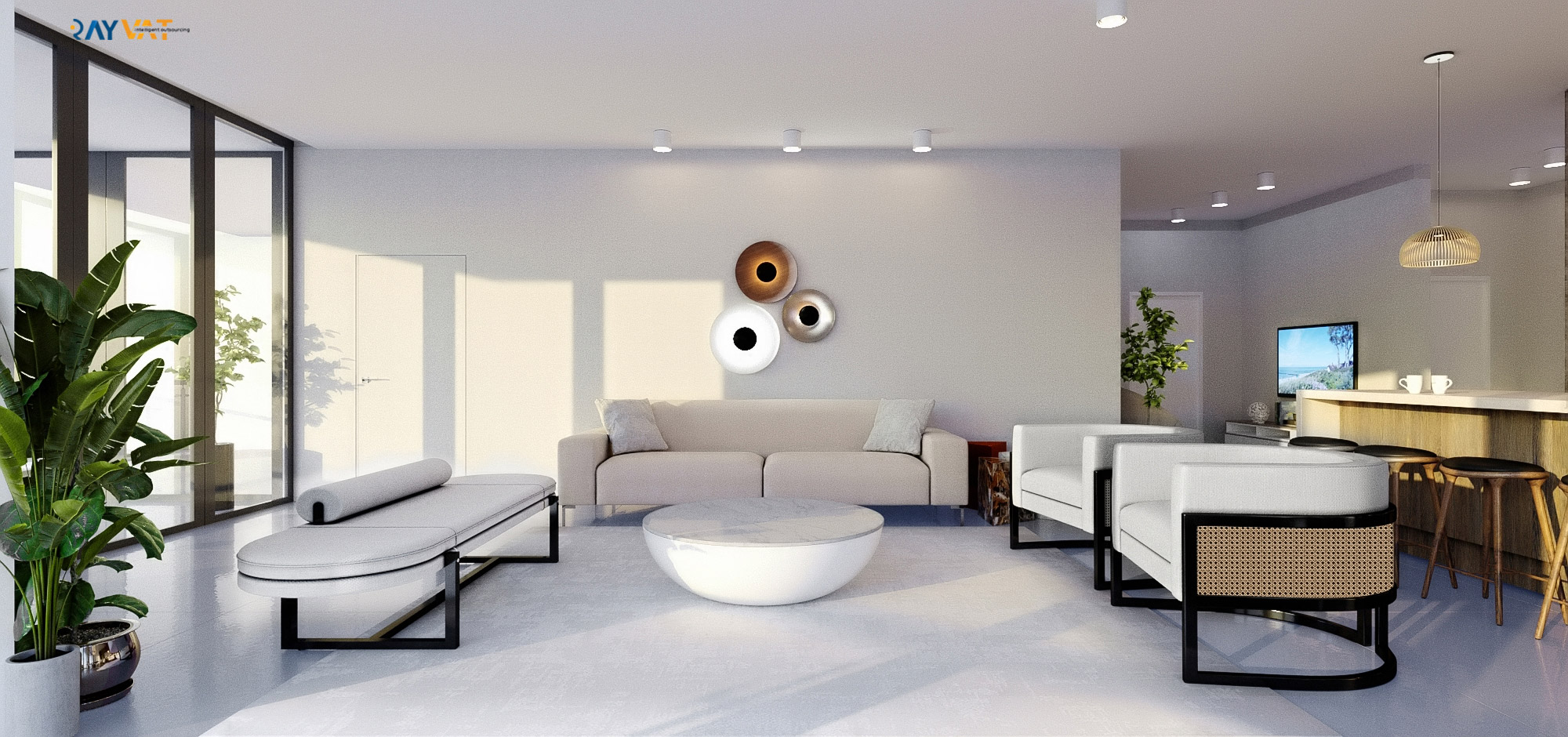 Image – 3D Rendering of a living room in California, USA
Updates to Rooms
It's no surprise that kitchens and bathrooms are the most popular remodeling projects. The Houzz study reports 27% of surveyed homeowners renovated or added to their kitchen in 2020, while 25% renovated or added a secondary bathroom and 21% renovated or added a primary bathroom.
Homeowners aren't just interested in giving their homes a modern, distinctive look; they're also paying attention to the rooms that are more intimate. On average, homeowners renovate three rooms at a time as per Houzz.
Popular room updates include Kitchen, Restrooms, Master Bedroom, Master bathroom, Living room, or Family room. There are some areas where it's easier to embrace a trend than others, whether you're looking to update a room or add a few trendy pieces. Here are a few illustrations:
Lighting. You always have the choice to add more lamps or make permanent lighting changes in a room.
Color. Embrace the hottest colors of the year – Pantone's colors of 2021 are Ultimate Gray and Illuminating, a shade of yellow – by painting your living room walls or buying an accent pillow. Replace the dark wood floors from the 2010s with a lighter or more interesting stain. To make your front door stand out, paint it. Bring in a multicolored rug to infuse some life into your guest bedroom. Fortunately, color trends in a room are relatively simple to implement and change out on a yearly and monthly basis.
Furnishings. The simplest, least lasting approach to bring in a current design or trend is through furnishings. While midcentury modern wallpaper will probably be a change you'll regret in a few years, midcentury modern lamps, couches, and coffee tables might be exactly the style you're going for now.
Get Your Designs Validated
Sometimes with the plethora of information available across sources, you can get confused and unable to take a decision. In such cases, you can engage a 3D Rendering studio like Rayvat Rendering studio that can help you with photo-realistic renders for 3D Interior Rendering, 3D Exterior Rendering, or 3D Floor plans. By utilizing 3D Renderings, you can test out the Flooring, Furnishing, Lighting, Décor, or plantation and visualize your new room lifelike. It gives flexibility to you to change the designs till you zero down on the best option for your renovation.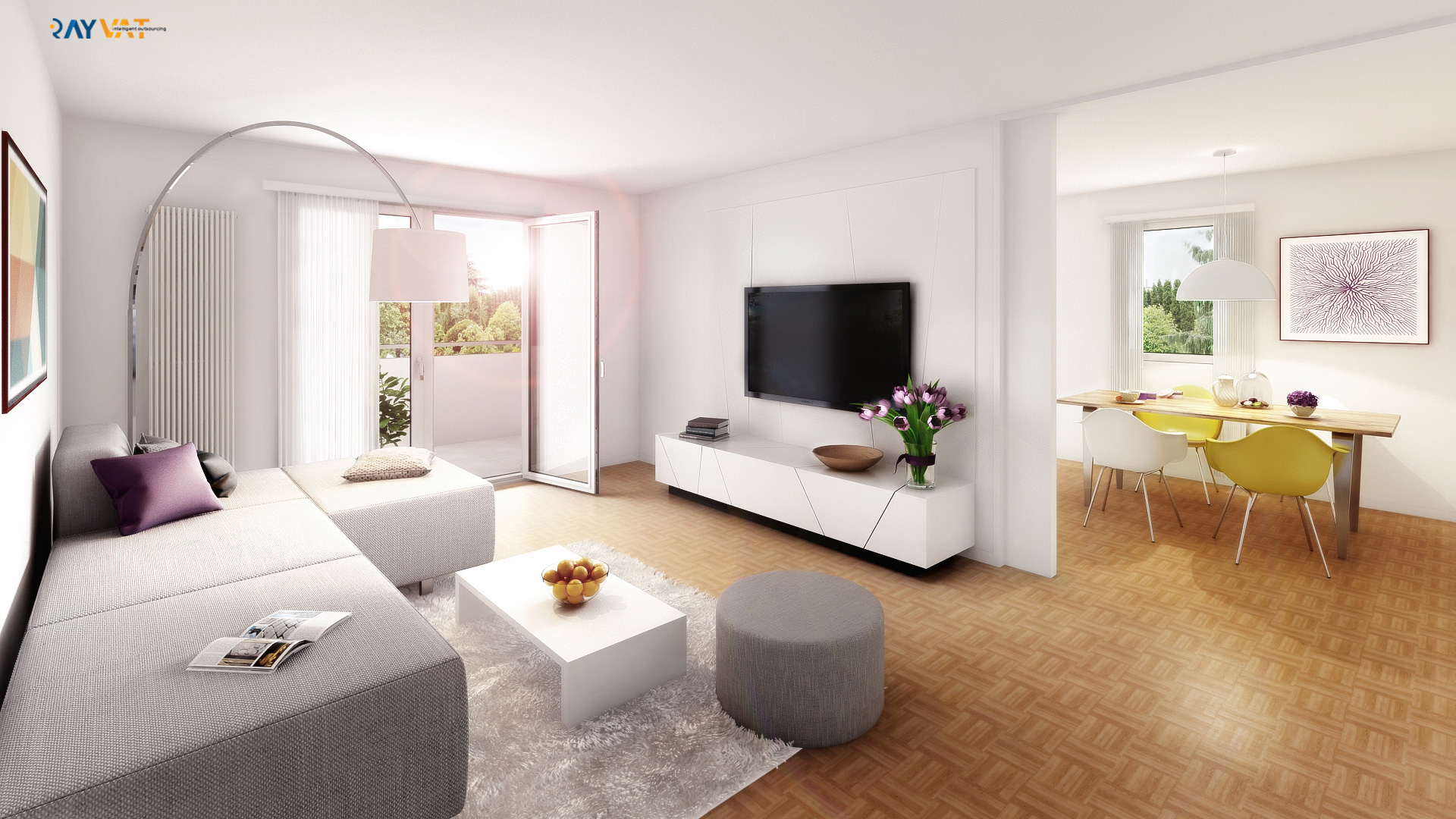 Image – 3D Rendering of a living cum dining area for an apartment, Switzerland
Establish a Budget
Before you begin your project, be aware of the budget you have available for renovations. You should also do some research on your options to better understand the costs of different upgrades, materials, and modifications.
Keeping to a budget was a problem for 23% of homeowners who undertook renovations in 2020, according to a Houzz report. Most projects also end up costing a hefty sum – 65% of renovation projects in 2020 were over $10,000.
Keep in mind the above steps and you are ready to renovate keeping the identity of the house intact. A fresh new look will certainly add to the joy of house living. You can contact Rayvat Rendering studio for any of your design work. You can drop us a 'Hi' at engineering@rayvat.com or call us at +1-888-863-4445. We would love to assist you best with 3D Rendering solutions.