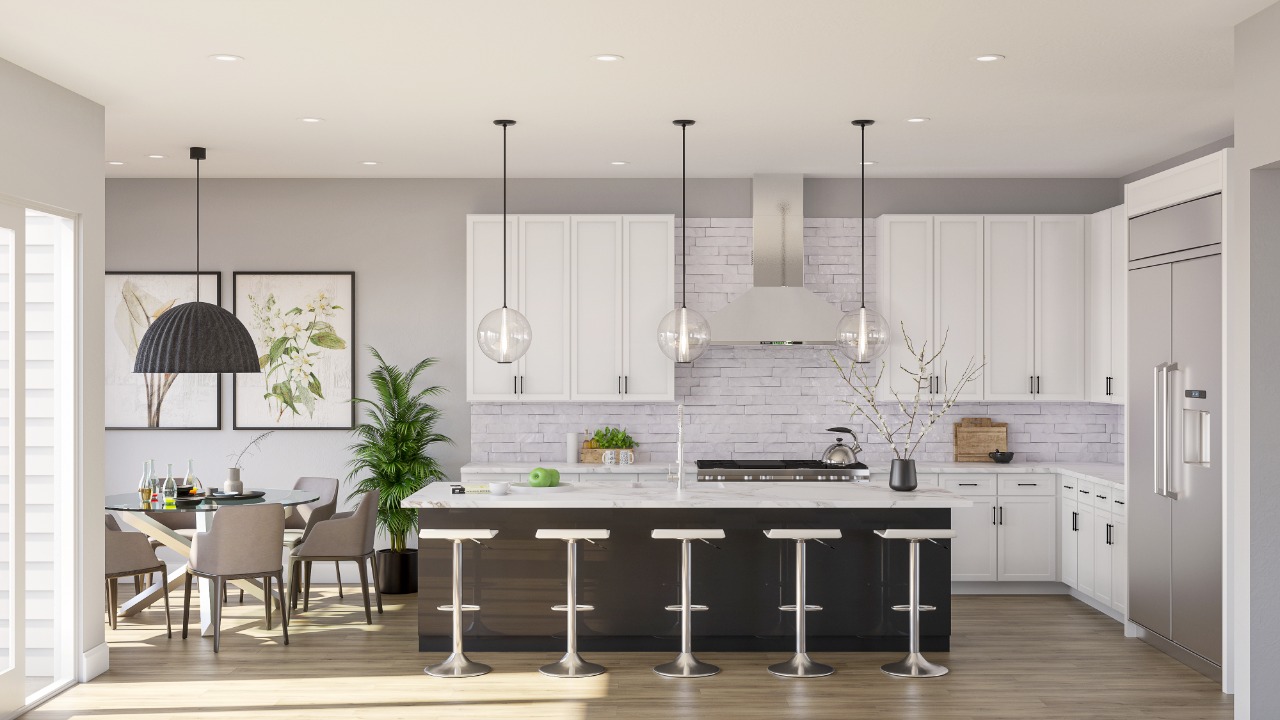 Because there are so many excellent ideas out there, choosing the best kitchen design for your house can be both thrilling and intimidating. These designs include the colors, decorations, and cabinet stains as well as other kitchen fixtures and fittings.
While choosing the ideal design for your home can be time-consuming, stressful, and expensive, your designs should be customized to fit your personality.
It's important to plan out the many procedures that will enable you to accomplish your project objectives while constructing a kitchen. You must think about how the plumbing and electrical systems will function as well as the fittings and fixtures that will meet your requirements. By hiring a kitchen designer, you can ensure that the design is handled successfully and efficiently as well as achieving your project's goals.
A kitchen designer can provide professional guidance on the best way to complete it. This would reduce the likelihood of errors being made when working alone on the project. You can choose the ideal kitchen designer with the help of the following advice.
To choose a professional designer, you may either walk around your neighborhood or conduct an online search for kitchen designers in your area. The degree of certification and expertise amassed through time are what defines a "seasoned" kitchen designer. You could want to see how many profitable projects the designer has finished for prior clients. You may rest easy knowing that your kitchen design project is in capable hands in this way. You can look at friends who have used their services, look at other locations they have worked, or look at the online reviews on their websites.
It's time to vet the designers you've hand-selected who fit your criteria. Find out if they possess particularly important credentials and certificates. For instance, due to the degree of expertise accumulated and the proportion of successfully completed projects, kitchen designers who have earned CMKBD and NKBA certificates would be regarded as the best candidates for your kitchen project.
Set Up a Meeting with Them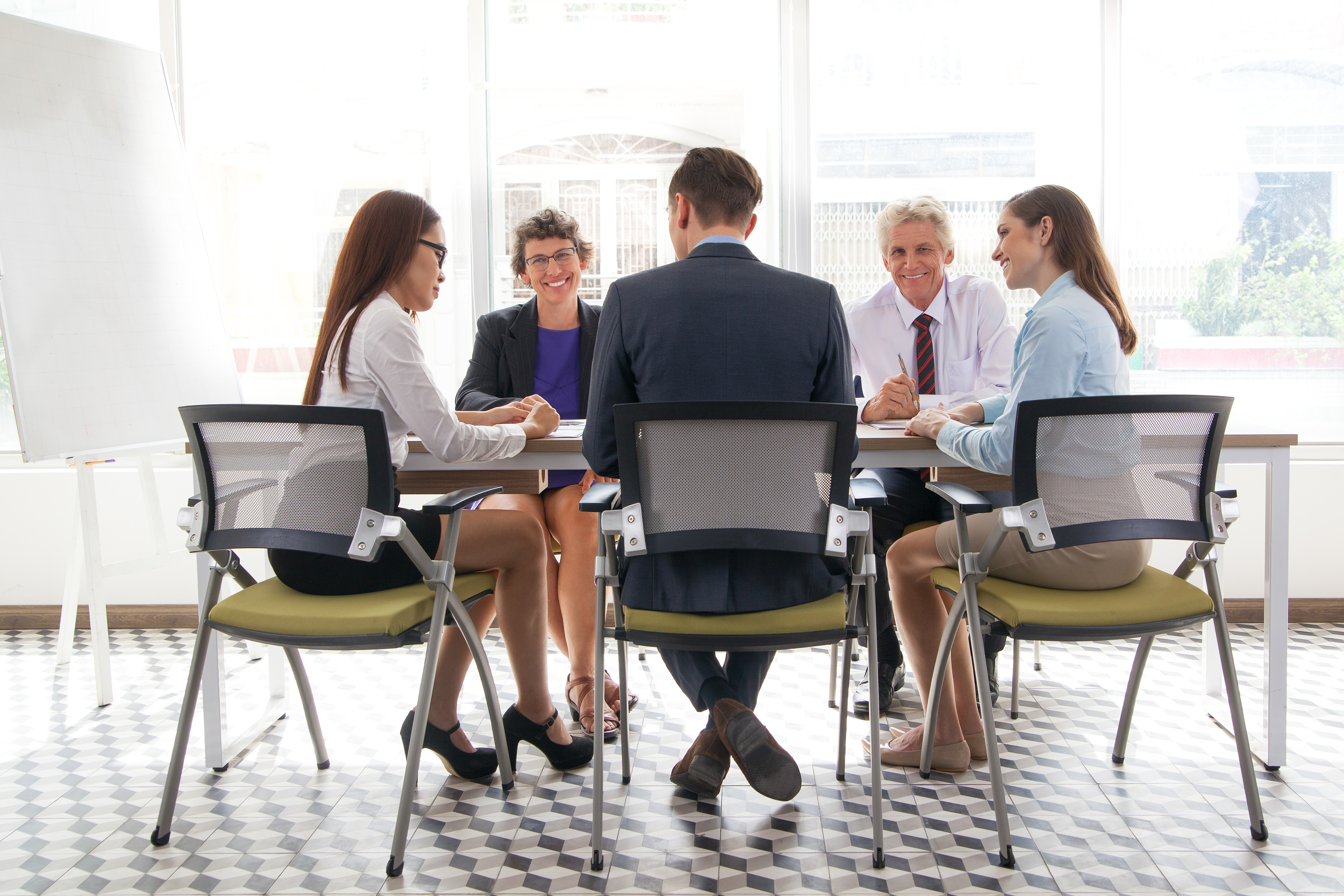 It's time to schedule the first appointment with a particular kitchen designer after you've done your preliminary research on them. Most of the time, it is advised that you meet in person rather than on the phone for your first meeting. You must bring your kitchen floor plan if this meeting needs you to meet the designer at the studio. There are numerous design alternatives available from various kitchen designers for you to select from. This could include choices for flooring or appliances.
Details regarding your kitchen and your preferences must be given to the designer. This can contain information regarding your way of life, cooking preferences, family size, accessibility requirements, and estimated kitchen expenses. You should also ask the designer for details about payment arrangements, project timelines, design services, and images of previous projects.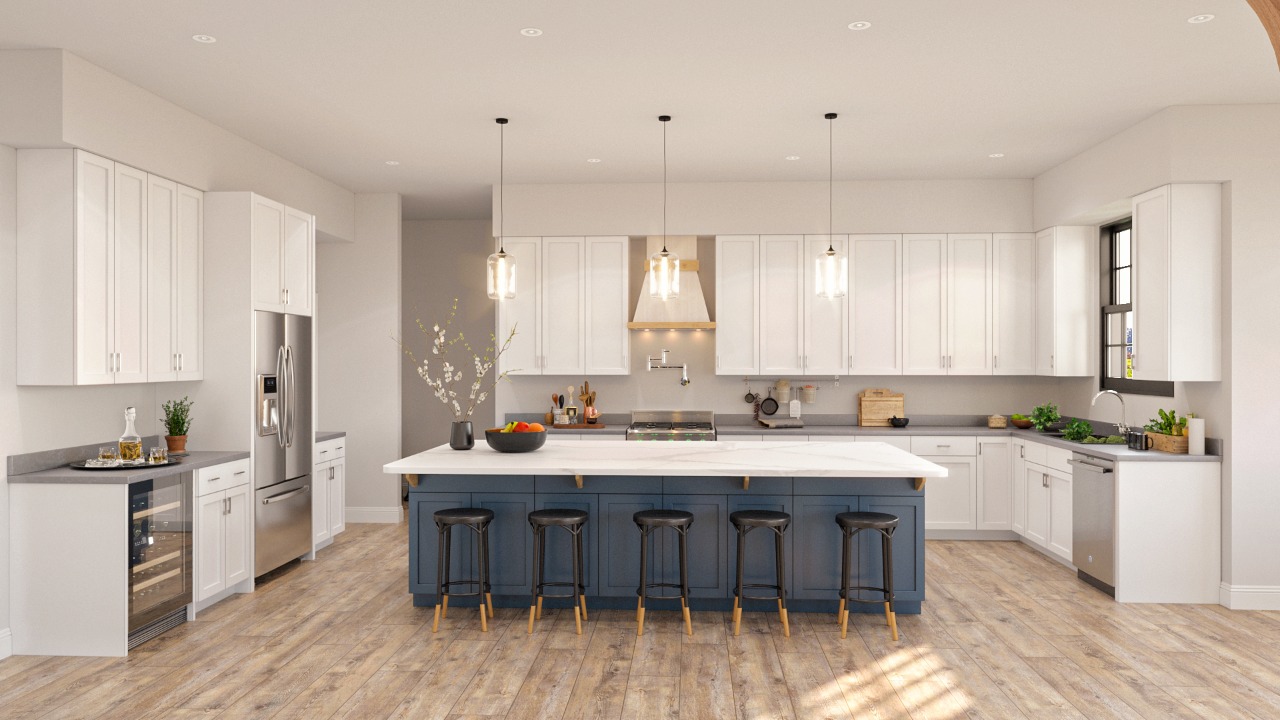 Image – 3D Interior Rendering of a Contemporary Kitchen, Florida, USA.
Investigate the Designer to See if They Are a Good Fit for Your Kitchen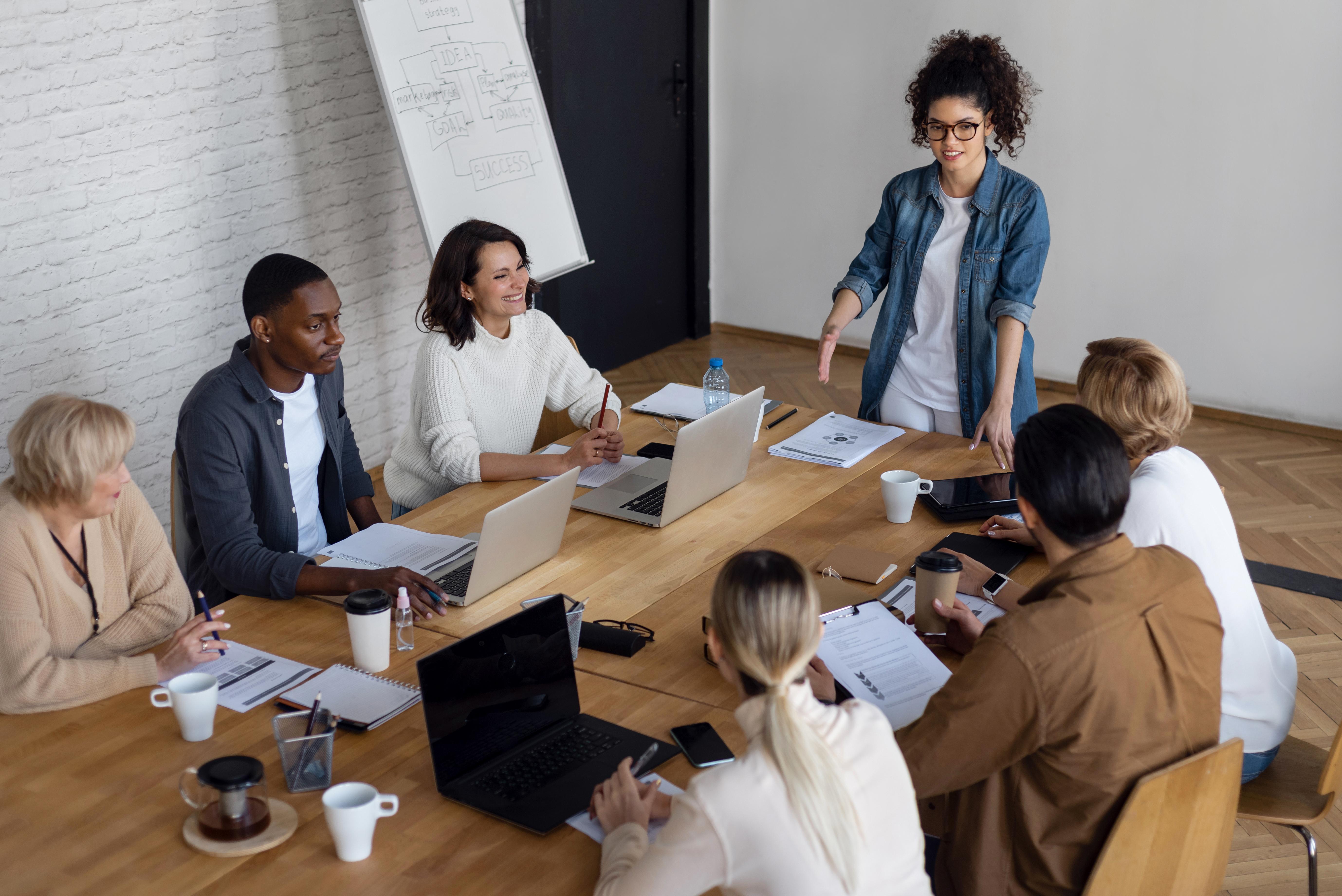 The designer's suitability for you will be determined by the initial meeting you have with them. The kitchen designer will also be able to determine whether you are prepared to begin the job immediately or not. Honesty, respect, communication, partnership, and trust are the foundations upon which a relationship between a designer and a customer is established. If a designer makes you uncomfortable, there is a good reason for it. This may be due to how they answer the phone, how quickly they reply to urgent issues, how punctual they are for meetings, how much enthusiasm they exhibit for the project, and how eager they are to give you in-depth information on the project. Do they appear courteous and receptive to your questions? Do they want to guide you through the project's various stages? These are crucial inquiries that need to be made.
Establish the Project Terms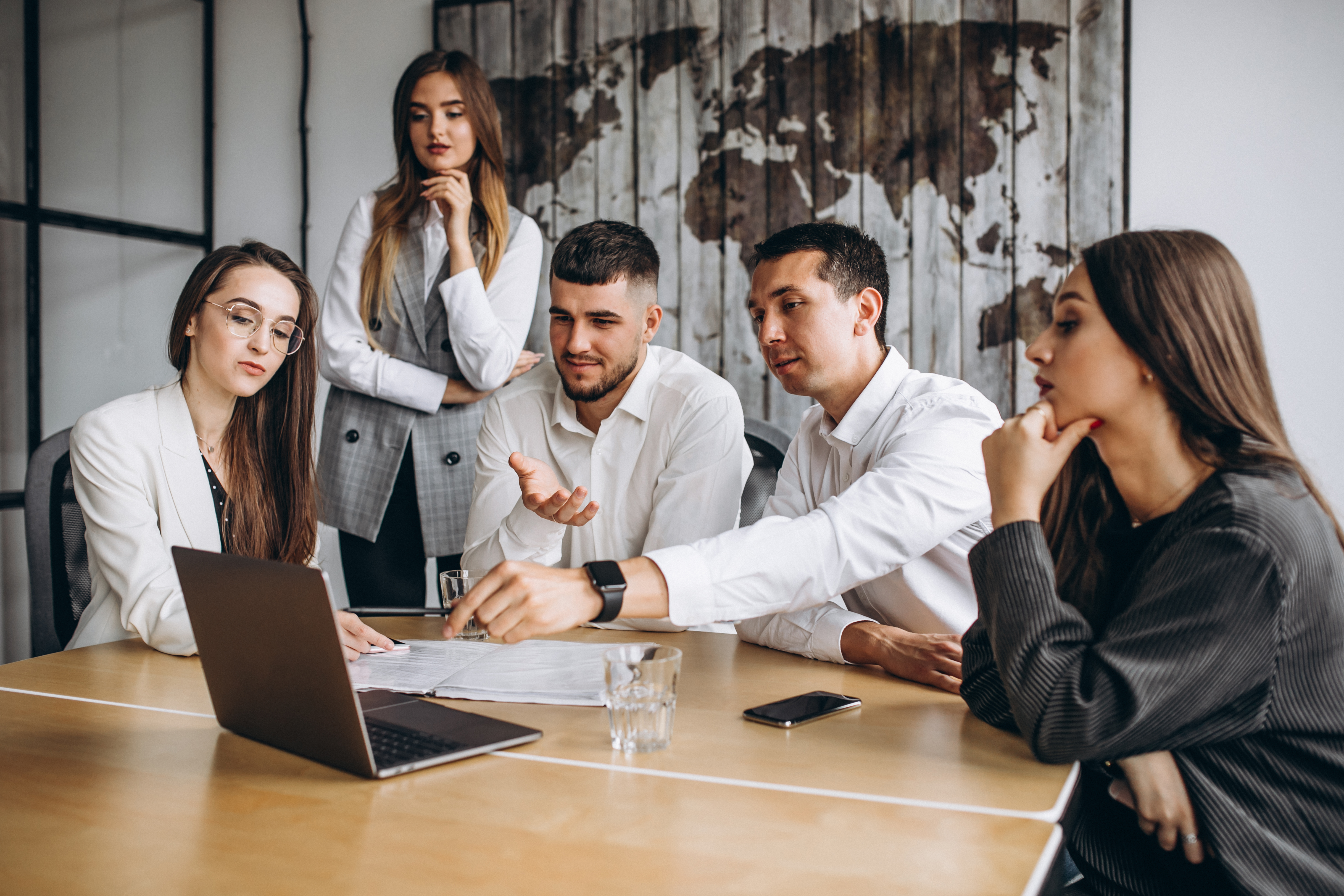 A reputable kitchen designer offers you a wide selection of services that are adaptable to your needs and financial situation. Some designers just provide design services; these services may include elevations, working drawings with 3D floor plans, specifications, and other renderings that kitchen fitters or building builders can use to construct the ideal kitchen. Utilizing 3D Interior Renders as a part of design finalization is a good strategy as it helps the house owner assuage any concerns in the designs that might entail rework costs down the line. The kitchen project is managed from conception to completion by different designers. Additionally, you should agree to a set payment schedule with the designer. Your financial situation will be made easier, and you'll be able to finish the job effectively.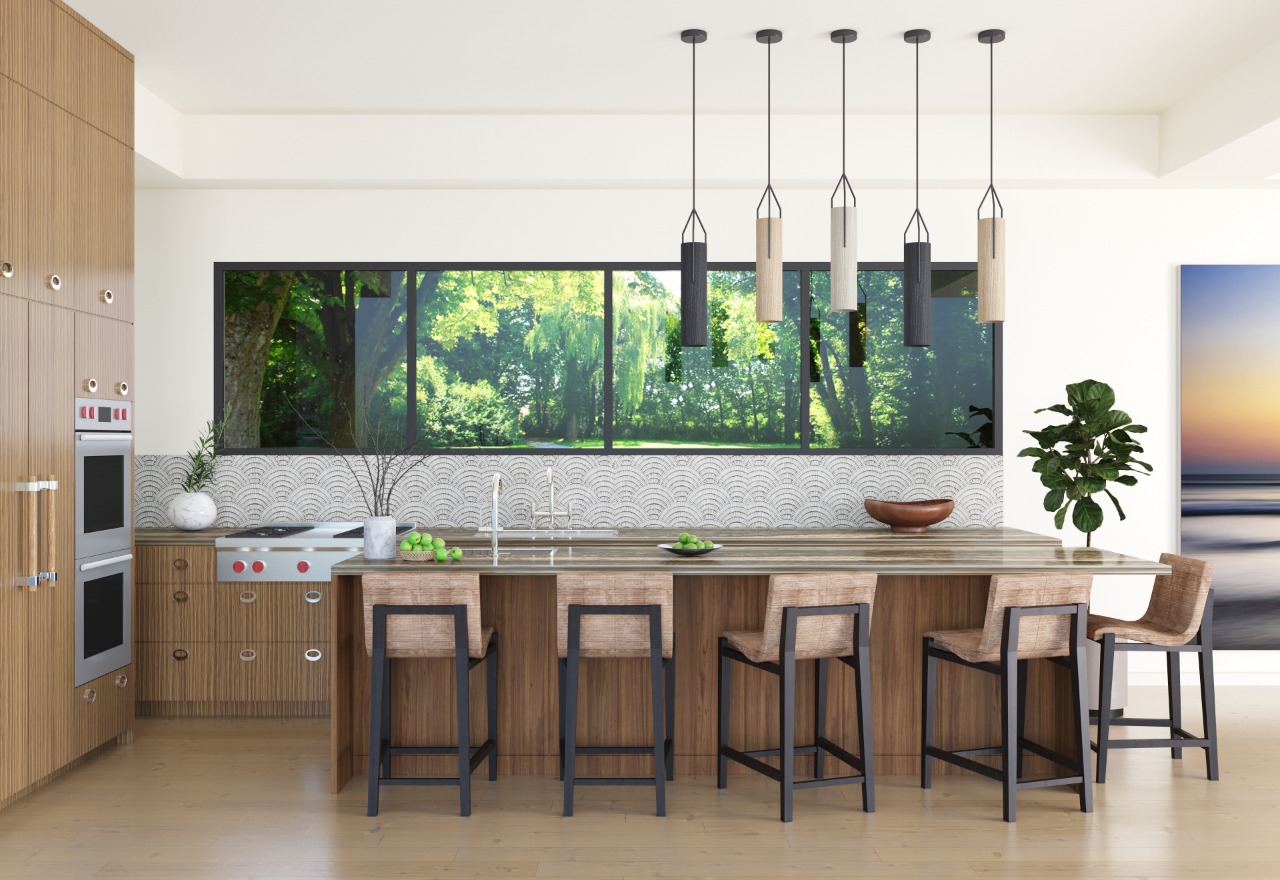 A 3D Interior Rendering of a Kitchen prepared for a House in Los Angeles, California, USA.
It is important to emphasize that the customer's cash and structural work are on the line when both parties decide to start the project. Therefore, it's crucial to employ a renowned and skilled kitchen designer for the project. However, the designer ultimately jeopardizes his or her reputation. A poorly built kitchen can damage a designer's reputation since negative experiences spread more quickly than positive ones. As a result, the designer must comprehend the client's needs and devise strategies like utilizing 3D Interior Renderings to successfully meet them. This keeps the designer on the ball to complete the project flawlessly. The reputation of the designer would rise as more projects were completed successfully.
It is crucial to draught a thorough contract that contains an arbitration process in order to prevent disputes. In disputes between designers and clients, this is crucial. Despite the fact that the designer is a coach, there may be liability insurance language in the contract that holds the customer accountable for all actions. Rarely, if there is a problem in the working relationship, the designer may decide to stop working for the customer. However, it is a blessing to have a skilled designer for your kitchen project who you can rely on.
Need help designing a Kitchen? Contact Rayvat Rendering Studio here Contact us or drop us an email at engineering@rayvat.com, or call us at +1 (888) 863-4445. We can assist you to produce high-quality, accurate 3D Kitchen Renderings as a part of our 3D Interior Rendering bouquet of services at an affordable cost.