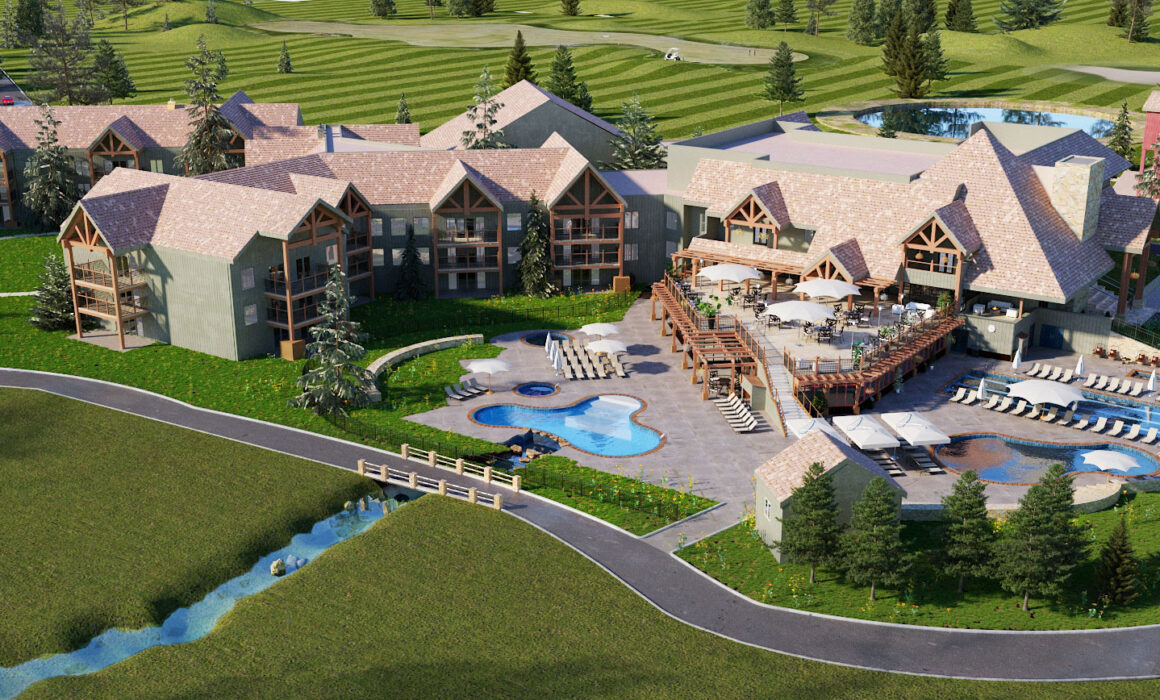 A new trend in real estate marketing is the use of drones to take aerial images of the property that you are marketing. Drone technology is a godsend if you are looking for still images, video, aerial maps and 360-degree panoramic views. Presentations made using drones can be used for a variety of real estate listings, ranging from vacant land, retail or residential properties, resorts and hotels and so on. Using a drone, you can capture a unique aerial perspective that shows the property in the context of its surroundings.
The most common types of real estate marketing using drones are residential, such as apartments and villas, and commercial, including malls, sports complexes, hotels and so on. For residential listings, realtors usually look for stunning shots taken from a high vantage point, and a popular angle is one that is taken between 30 to 70 feet high from a corner of the site and facing the building.
Realtors selling commercial properties prefer to use aerial images as they offer significant advantages when the size of the property is larger. A single shot, taken from a much higher viewpoint, can capture the whole property in its entirety, showing the positions of individual buildings with respect to the whole.
Real estate images are often taken as a 'plan' shot, with the camera situated right above the middle of the property and looking straight down. This angle shows the entire property as a map or in the form of a layout image. If the property is very large, it may be required to take multiple shots and combine them into a continuous image. Using a drone, a perfectly straight line can be mapped using software, that aligns the vantage points and takes perfect captures.
When marketing a property that is as yet unbuilt, aerial photography & videography can be used to enhance 3D Renderings and 3D Virtual Tours. Your project's visual narrative can be mapped out with birds-eye photos, view studies, and 360-degree renderings of the surrounding environment.
Benefits of Drone Technology
Drone technology benefits users in the following roles:
Architects
Architects can easily complete and present their designs in the real-world context of the surrounding environment, including buildings and landscape. They can capture and convey a genuine sense of the scale and impact of the building within its neighbourhood.
Developers
A strategic aerial view of the community helps developers to put across to the audience the salient points of the upcoming project. They can understand how the building will enhance the community and what the USPs of the project are. Developers can use the aerial images to bring out important points during compliance processes and while they are acquiring the necessary permits for construction.
Marketing Departments and Firms
With impactful aerial birds views, marketing and sales departments can create compelling presentations that will appeal to both international and local buyers. By showcasing the development in the context of the entire community, every potential buyer will be easily able to judge the advantages that come with buying into this project.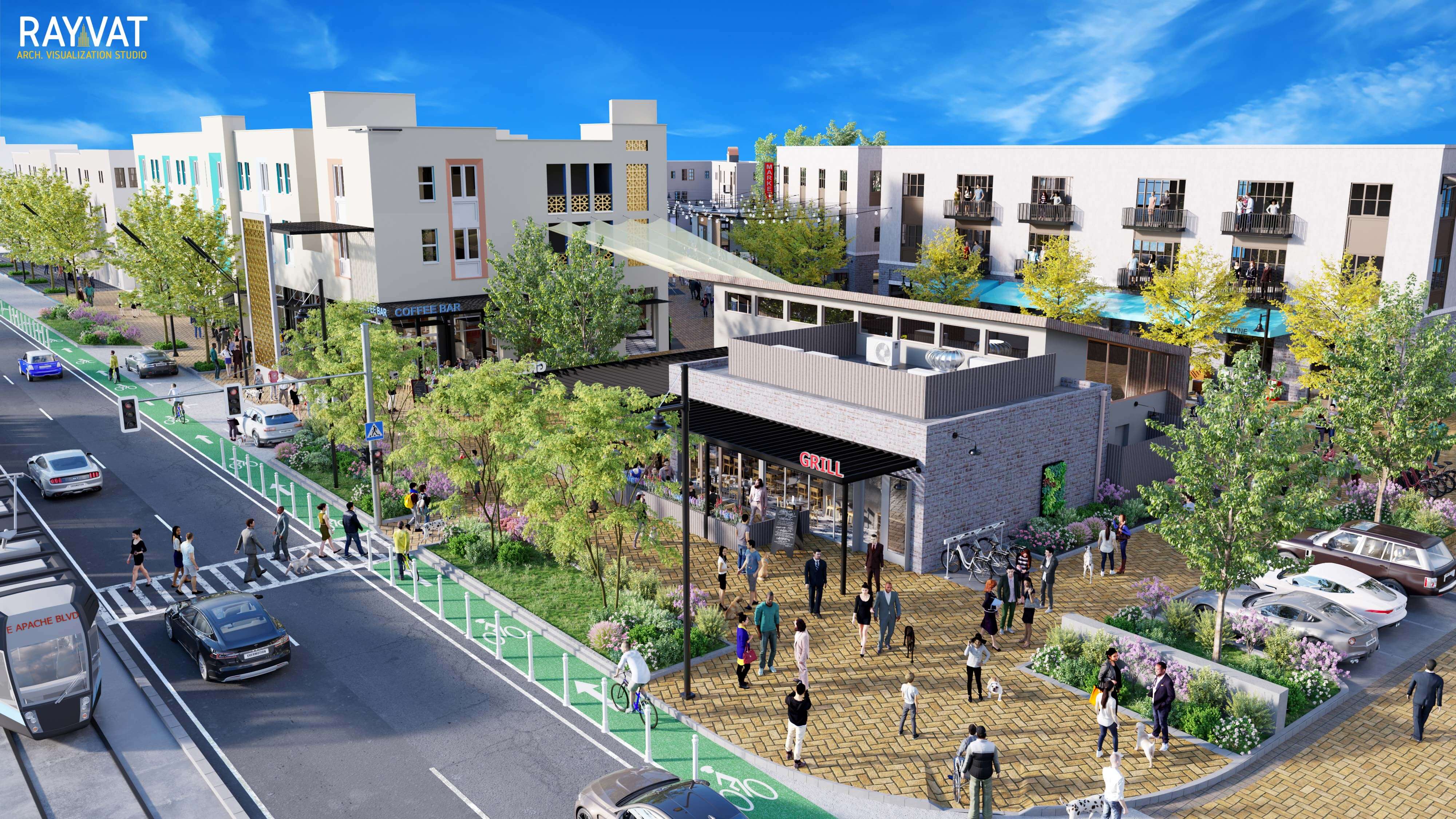 Types of Drone Content
Next, let's discuss the different types of drone content and understand which views can be used for each purpose.
1. Birds-Eye Views
Bird's eye views are also called context shots, as they offer the context in which the project is located. This shot captures the site, the proposed structure, and the entire neighbourhood in the same image. These views can be used as part of a marketing campaign that tells the story of the project. While it's also possible to get a similar image from a nearby building that is tall enough, drone technology provides a wider angle and the images are more compelling.
2. View Study
When prospective buyers of an apartment complex wish to see what the view would look like from their floor, a 360-degree drone shot can help. By elevating a 360-degree drone to the height of each floor, a single image of the entire view for that floor can be obtained. When prospective buyers are able to see their actual view, they will be more likely to make their buying decision quickly.
3. 360 Virtual Tours
Using drone videography, your audience can virtually walk through your project on any device. The relevant 360-degree renderings can be created in a way that gives an immersive experience of the spaces in the context of their surroundings. Potential buyers who are able to get the entire walk through experience online are more likely to be comfortable with your project even before they actually visit the site.
Looking to elevate your presentation or marketing with 3D renders and 3D virtual tours that are created using drone technology? Call the experts at Rayvat and we'll be happy to help!
For enquiries, Contact us today at +1-(888)-863-4445 or email us at engineering@rayvat.com or fill up a short enquiry form here.