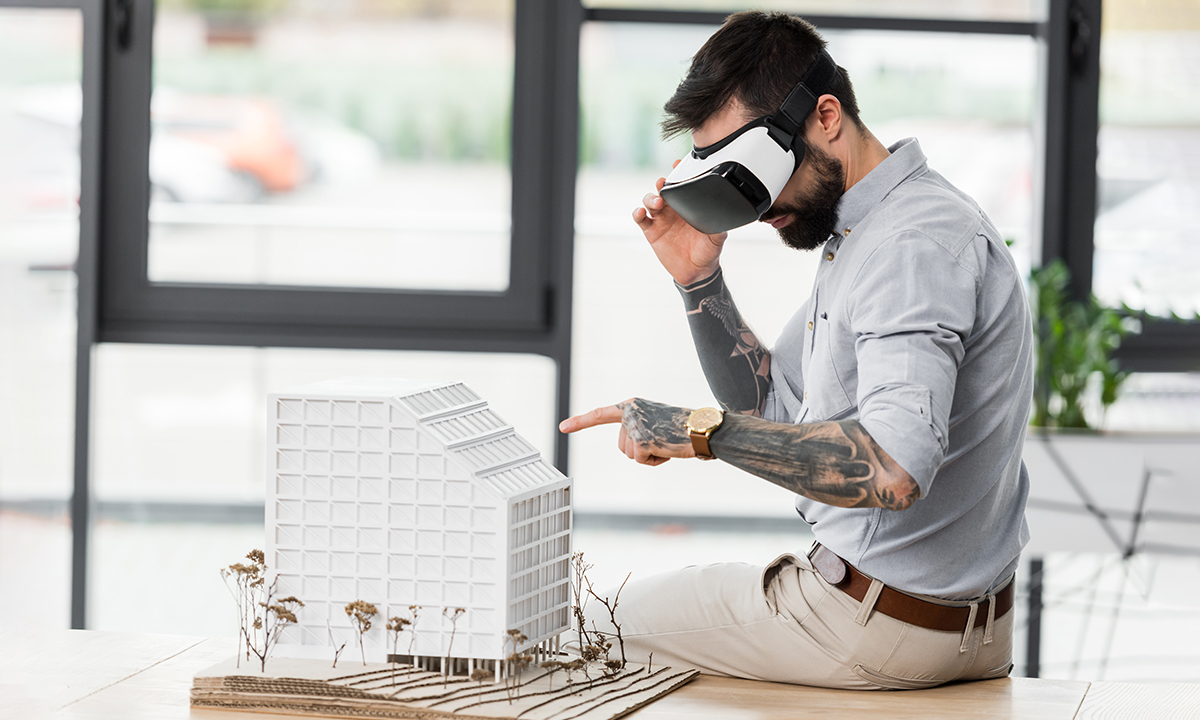 The use of virtual reality in architecture began in 2015 and is spreading rapidly. It is being utilized by a wide range of market participants, from established companies like Foster + Partners and Zaha Hadid Architects to upcoming ones. What specific advantages does this technology offer, then? How are virtual reality applications for architects developed and put into use? How much more expensive is it than a typical 3D render?
You can get all the information you need from Rayvat Rendering Studio. We collaborate with architects and designers, giving them access to interactive AR and VR solutions as well as high-quality renderings and animations. We are also delighted to impart our knowledge on the processes, applications, and benefits of virtual reality assets. So let's start!
VR in Architecture: What Is It?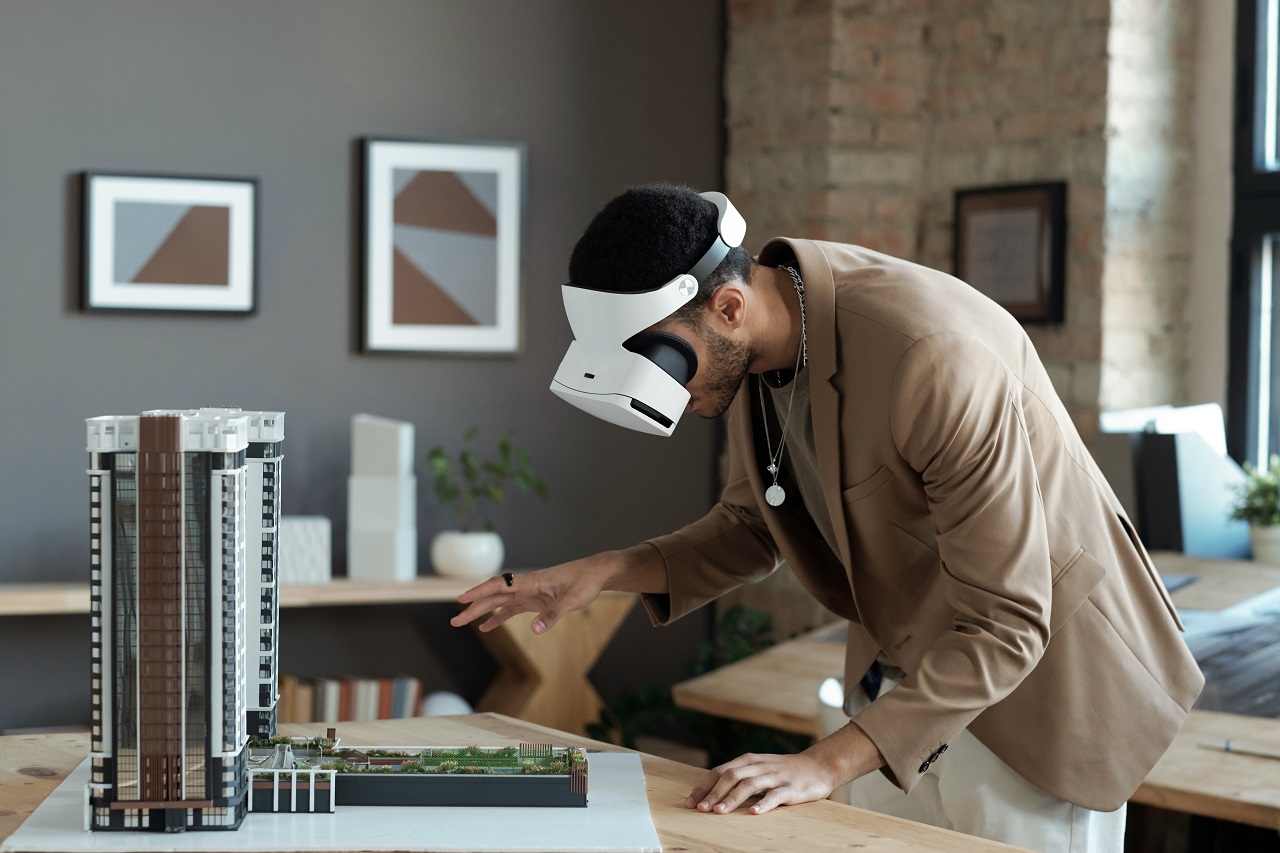 A virtual reality project is viewed by an architect
An interactive digital environment known as Virtual Reality(VR) for architects enables the stakeholders to fully immerse themselves in a project. A person dons a VR headset, such as the HTC Vive or Meta Quest, and enters a future building instead of just viewing designs or models. There, one can stroll about and understand the future prospects of the project lifelike. Also, using VR controllers, it is frequently feasible to interact with some of the design components like furniture, lighting, or finishes like flooring, carpets, etc. One can, for example, open and close the windows and doors, choose from various lighting options or surface treatments, shift objects, and more.
The experience can include realistic sounds and music as well. These include the sounds of footsteps, chirping birds, water flow, and other real-life sounds. Because of this, a VR experience is completely lifelike.
How is Virtual Reality for Architects prepared?
A CG artist first builds all the elements and surroundings required for displaying the architectural design using 3D modeling tools like 3ds Max or Blender. The best contemporary tool for producing real-time immersive 3D experiences is Unreal Engine, where all the assets are then exported. An artist then sets up the materials and lighting in Unreal Engine.
Intermediate Outcome in an Architect's VR Project
The features for the first-user virtual reality experience are then created by an artist using Unreal Engine. They create interactive objects by programming them to respond to controller input from viewers. Also, an artist incorporates music and other noises and, where appropriate, connect them to user actions. For instance, a CG specialist can make sure that a spectator approaches a fountain and hears the trickle of water. Ultimately, architects can literally build any experience they want for the finished product at this point. In virtual reality, the possibilities are endless.
The last step entails optimizing each developed asset and assembling it into a folder that contains an executable file (.exe). Like a computer game, architects and their clients can launch the VR by opening that file. You can see in the image below how the resulting visualization appears and functions for someone using a virtual reality headset.
Technically speaking, this VR experience is a game. The mechanics of this system are different solely in that they are intended for architectural visualization.
What Does Virtual Reality Cost and How Long Does It Take to Produce for Architects?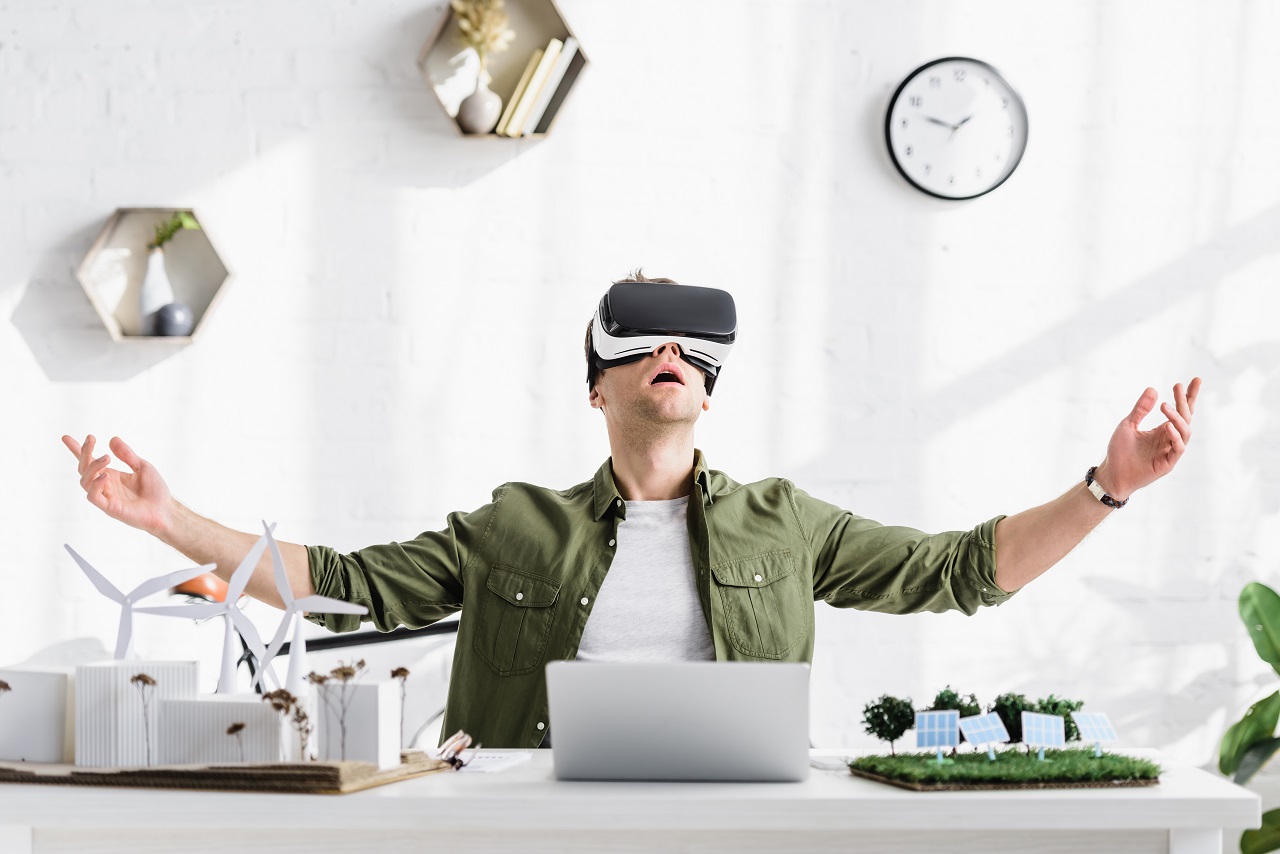 The answer is based on the designers' originality and the specifications for the VR experience. Consider creating a straightforward virtual reality representation, in which the user simply strolls around the scene. In this scenario, a project's price tag and completion date would be roughly 20–30% greater than those of an architectural 3D animation for a comparable scene.
The timing and cost may increase, though, if you want a virtual reality adventure to last longer and have more interactive elements. Architects should get in touch with our client managers to request a precise price for VR projects.
VR Applications for Architects
For architects in the design phase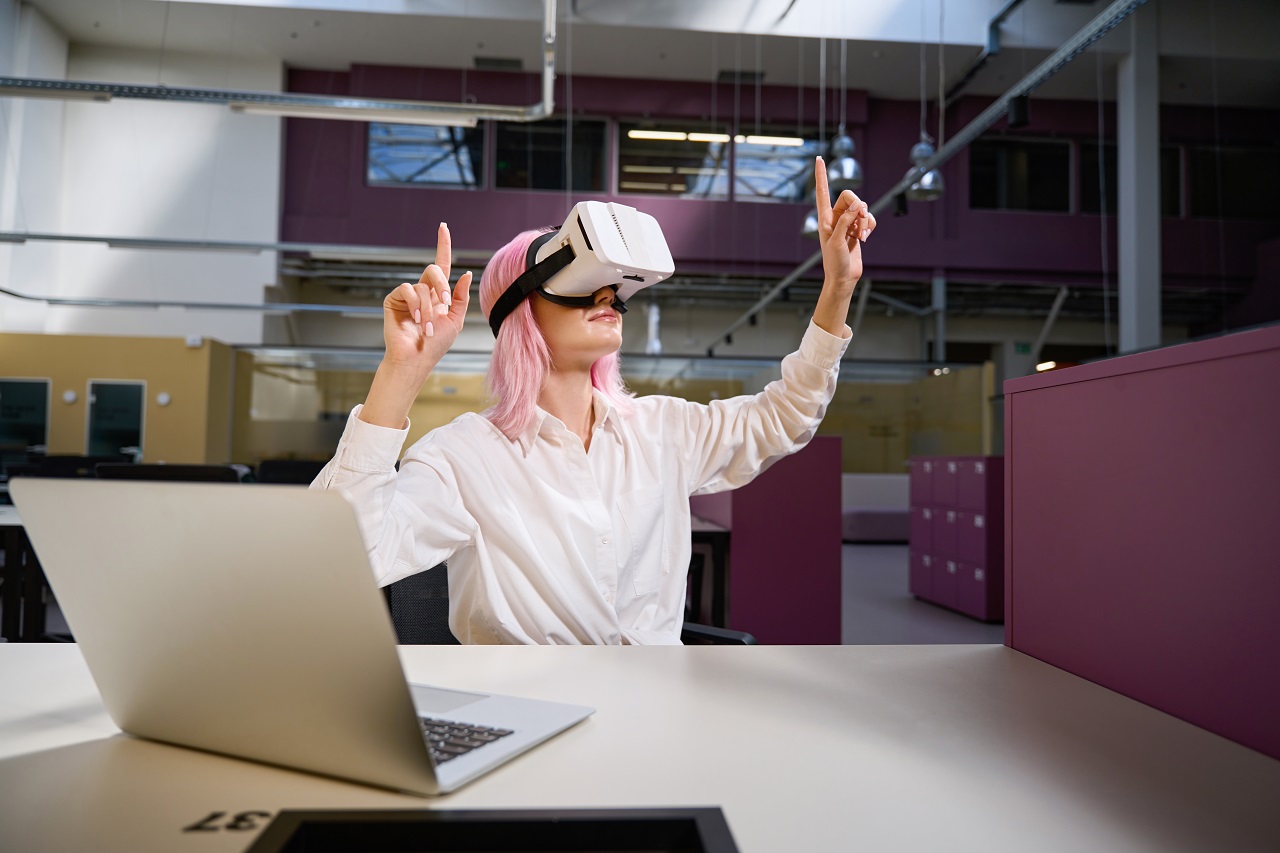 Virtual review of the design by architects
The architectural design process is greatly streamlined using VR technology. At the early stages of a project, architects can utilize VR to review the model of the future building with their team inside a lifelike simulation. Making sure that all team members and stakeholders are on the same page is simple in this way. With 2D drawings or even 3D models, it could be more difficult to accomplish that, especially if you have remote staff.
Architects can identify design flaws and come up with the best solution to improve the project easier and faster than before thanks to the level of realism offered by VR. This implies that they will be able to offer the most polished and refined version of their work during the presentation.
Architects using virtual reality at the presentation stage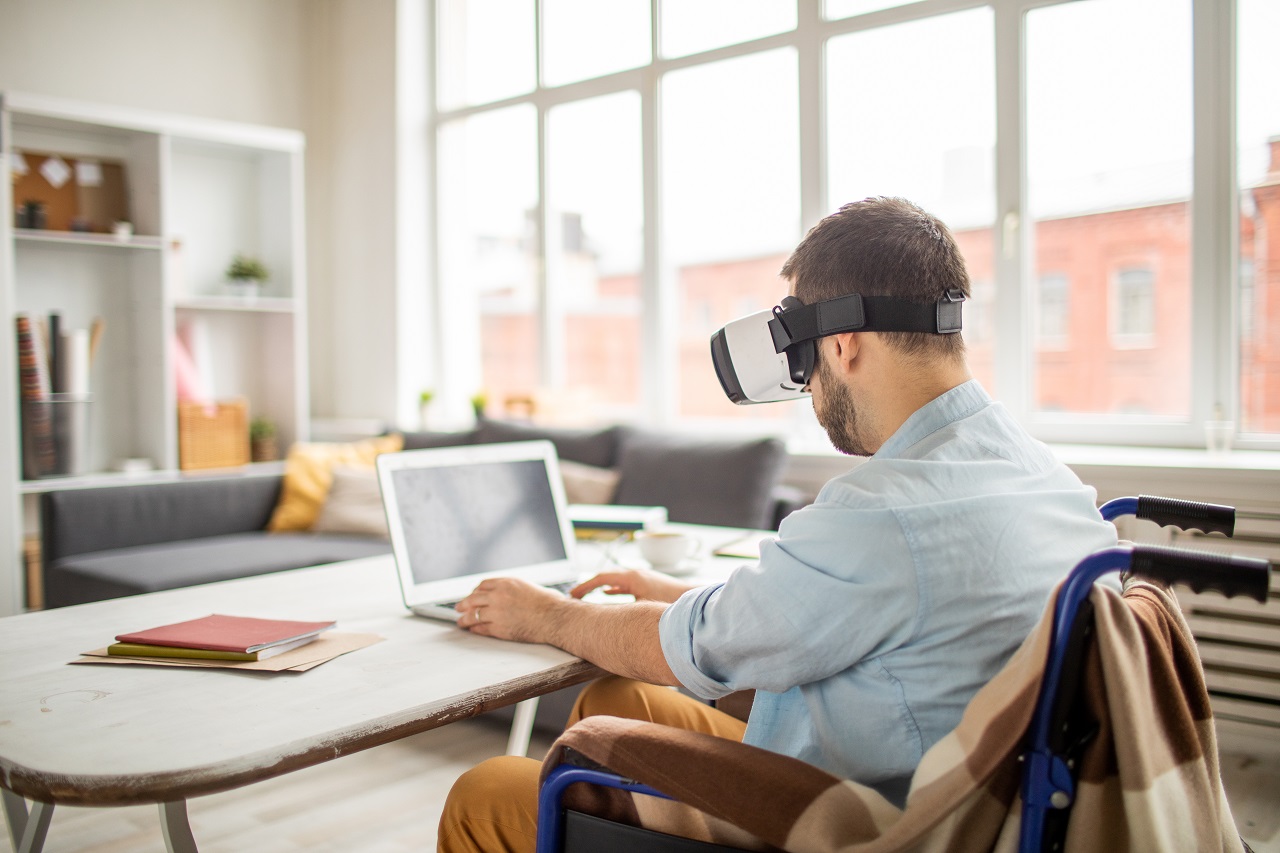 Architects following a VR client presentation
When it comes to showcasing architectural work, VR is unrivaled. No other technology enables one's customers to have such a thorough, immersive, and accurate sense of the future environment.
Because the client sees everything with their own eyes in VR, architects do not need to go into great depth regarding technicalities and other design elements. One feels as though they have visited the unfinished location after watching the project in virtual reality. VR fosters a stronger emotional bond with a project and a really memorable experience in this manner. Also, it opens the door to provide the architect with more accurate input.

A game-changing innovation that makes life simpler for architects and their clients is virtual reality. It gives architects the chance to produce excellent designs much more quickly and makes the entire process more engaging and collaborative than it was before. Also, consumers can take pleasure in breath-taking, totally immersive presentations that resemble a hybrid of a time-traveling and video game experience.
Searching for cutting-edge 3D design and presentation tools for your architecture projects? Get high-quality CG graphics, animations, AR, or VR materials at a fair price by contacting Rayvat Rendering Studio for 3D rendering services! Drop us an email at engineering@rayvat.com or call us at +1 (888) 863-4445