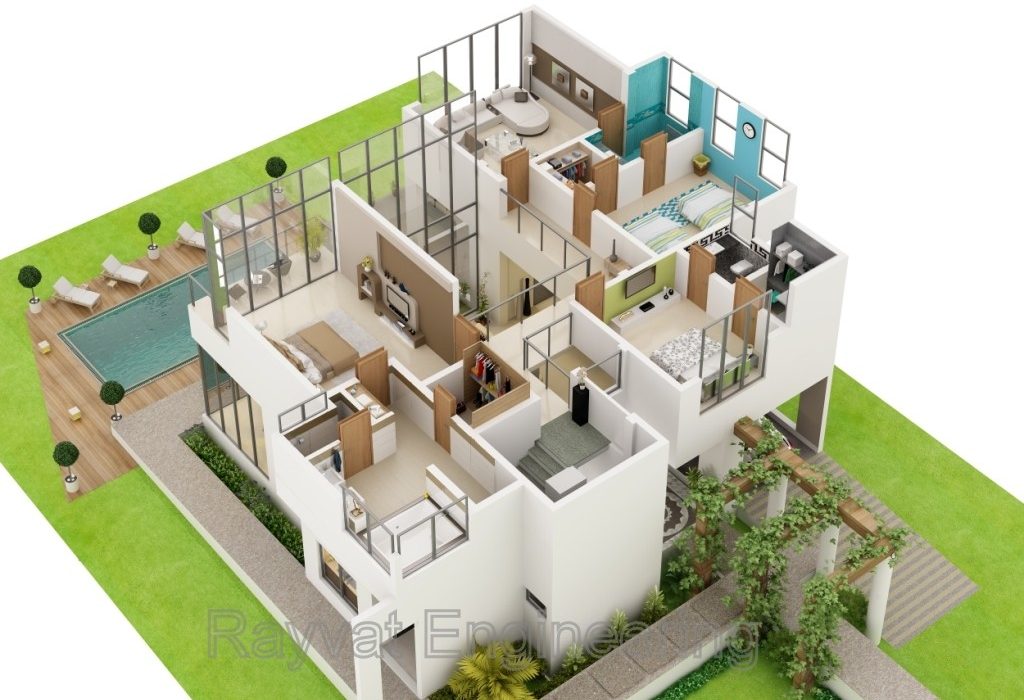 There is no doubt about the fact that computers have changed the face of several industries. Here we are talking about the construction and architecture industries. With the introduction of CAD Drafting Services and digital designing, the dynamics of the Architectural Visualization Industry have changed for the good. The 3D architectural rendering services help in bringing in more efficiency to these domains.
The 3D Architectural Rendering Services help in producing three-dimensional images from the data input in the system. There is no denying the fact that 2D drawings are flat and not readily understandable unusually by the novices or customers that do not have any idea of how to read pictures.
In this regard, the 3D architectural rendering services provide 3D models and drawings that help potential customers in getting a real-life-like view of the proposed structure. They can take virtual tours of the structure or go through the walkways to have an idea of how the structure would look from the inside after completion.
Accuracy and precision are at the helm of 3D architectural rendering services. They help the clients in analyzing the details so that any changes required at the design stage itself.
In the engineering industry, the 3D architectural rendering services represent components for machine design and analysis. Making alterations to these components is convenient and cost-effective at the design stage.
Publicizing the projects is a massive benefit of using 3D architectural rendering services. The 3D modeling Services and renders created can be shown to the prospective clients and investors to get their business.
Contact us here for 3D Rendering Services to Us and save your time and money.