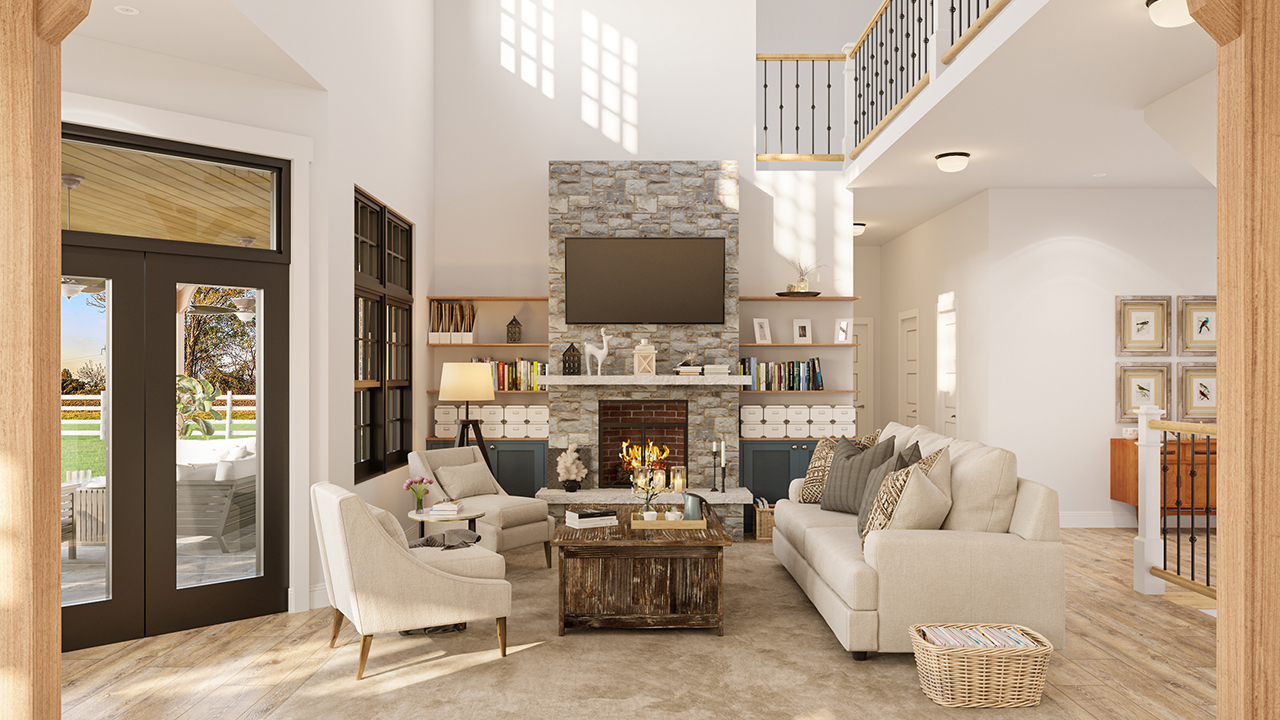 Since summer is a season of renewal for both nature and human life, many people experience greater overall health during this period. Additionally, the days are longer, giving us more time to do the activities we enjoy. Additionally, we have the option to open our windows and fully appreciate our home. Your mind and soul will benefit from home improvements and your pleasant mood will stay longer.
A psychological high is connected to enhancing our living conditions. Starting a project you've always wanted to work on can allow you to cross something off your to-do list, which may be very fulfilling. If you share a home with a friend or significant half, the satisfaction you both get from working together to achieve a goal can also be quite gratifying because you'll both feel like you can take on the world.
The best thing about home improvements is that there are no small or large projects. For instance, setting up a backyard pool can considerably enhance your mental and physical health by allowing you to unwind and exercise. Alternatively, you may try a less difficult chore like painting your interior walls a color that instantly improves your mood. Consider using blue, which naturally encourages relaxation, or green, which conveys the tranquility of nature, if it complements your design.
Despite the fact that your health should come first, remodeling your home might also benefit you by possibly raising its worth. Consider a more ambitious improvement, such as brightening the inside by adding more windows and LED lights, if you plan to sell your home in the future. Due to the fact that we often spend a lot of time in the kitchen, beautiful and spacious kitchens are also popular among home purchasers. Consider remodeling that space to serve as the focal point of your house. In your property listing, make sure to include any modifications you make.
Planning, expenses, and improvements
Planning is a good idea before starting any improvements, especially if you want to remodel over the summer. When you renovate in the summer, your project will probably finish sooner than expected. Additionally, you might have more freedom to take time off work over the summer to supervise the upgrades. However, you should be aware that many homeowners complete their projects during this warm weather, so you can face competition for good contractors and higher expenses.
Knowing what to anticipate can help you plan your budget and ensure that you can buy what you need even as you consider costs. Depending on the year and the current state of the labor and material costs, the price may change. In the summer of 2023, if you decide to remodel, it's possible that there will be a lack of materials, which would drive up the cost of those products. The greatest renovations for maintaining the charm of your property should also be considered.
By incorporating smart technology into parts of your renovations, you can save some of the expenditures. For instance, you could appreciate the concept of solar panels since they will help you reduce your reliance on the electric grid and your monthly utility costs. You might also replace your refrigerator and dishwasher with eco-friendly versions. Eco-friendly appliances look great and can help you save a tonne of money.
Excellent weekend home improvement projects
Numerous home improvements can enhance your property's beauty and improve your mental health. If you don't have much money, think of some fantastic tasks you can complete over the weekend as listed below.
The installation of eco-friendly low-flow showerheads, painting of the walls and cabinets, and upgrading of washbasin hardware are a few simple bathroom makeover ideas. When you use a clean, well-lit restroom in the morning, you may feel instantly happier. Adding ceiling fans to the areas you use most frequently and perhaps one over the outdoor patio is another easy improvement that can make a big difference.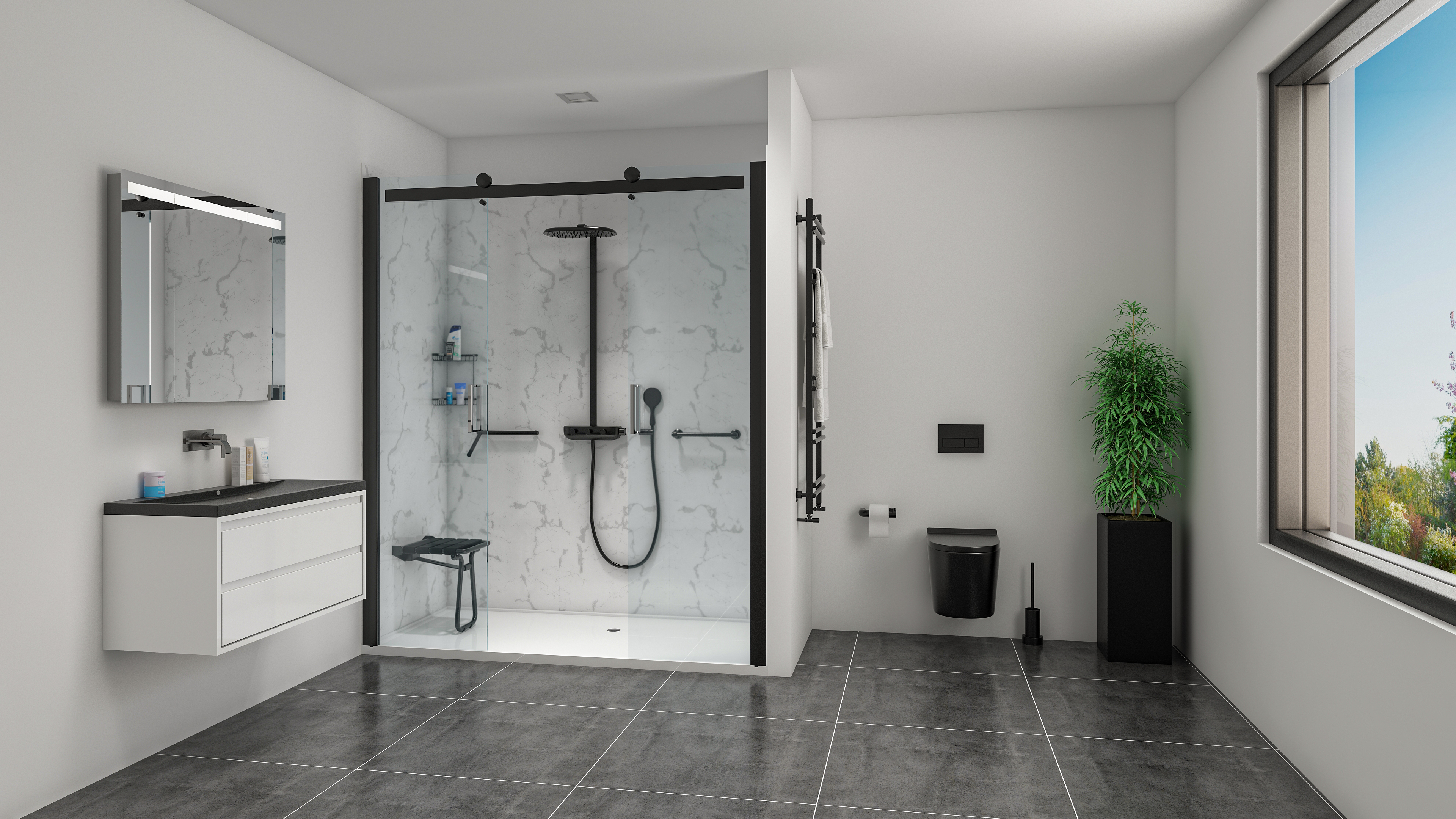 3D Rendering of a bathroom remodeling project
There is a tonne to fix and add, which is why many homeowners decide to concentrate on the exterior of their property throughout the remodeling. Consider getting a deck built if you don't already have one so you can utilize it to host visitors. The ideal setting would include a BBQ, cozy seating, and overhead lighting.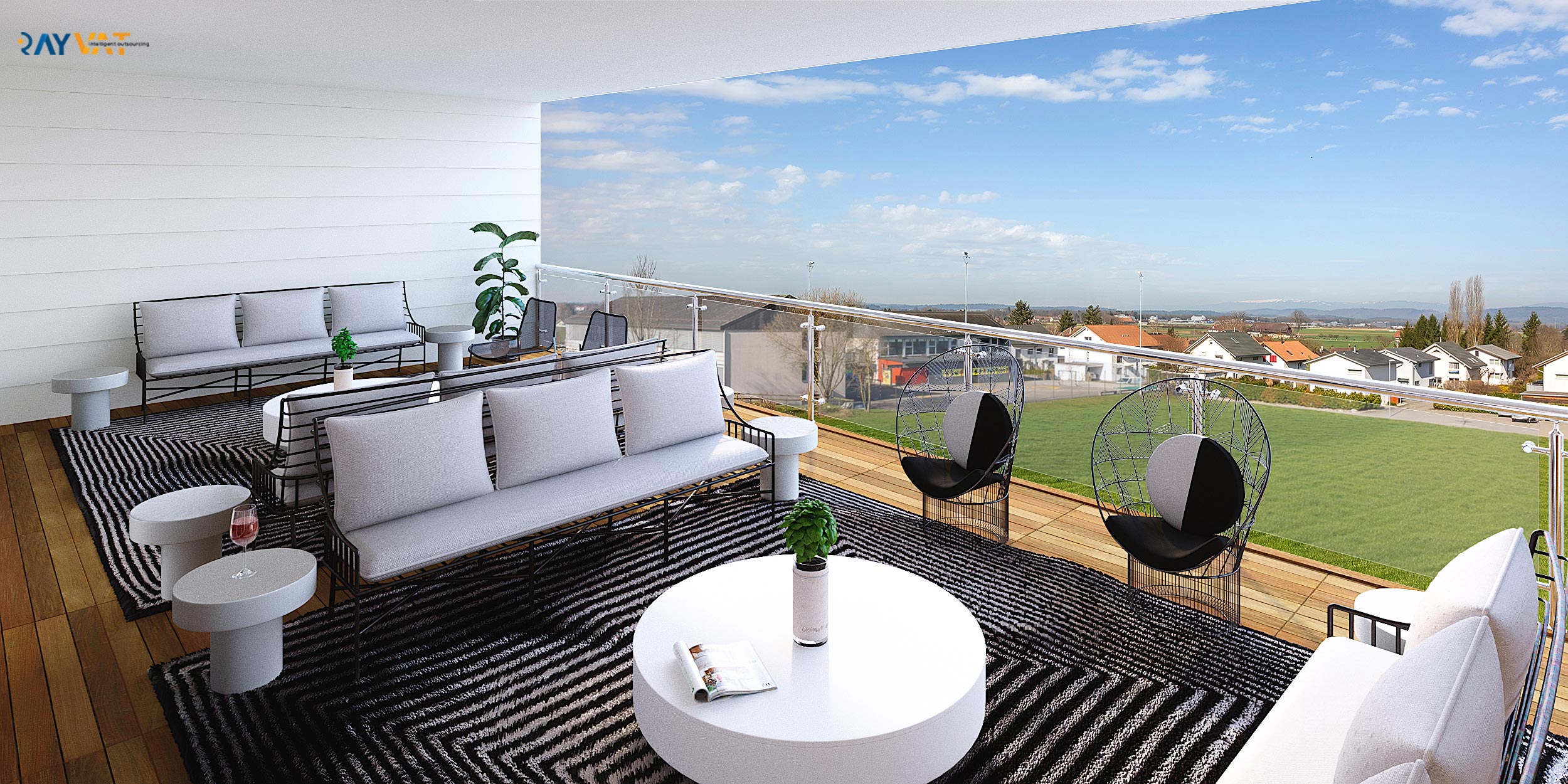 3D Rendering of a rooftop deck remodeling

This may also be the year you make the commitment to install an outdoor hot tub or, if you like, a basketball hoop. The more justifications you have to leave the house, the better, as exposure to sunlight may do wonders for your disposition.
Make your home your own personal paradise by using the ideas and advice we've covered here as inspiration for your particular summer upgrades. Do not wait. So that you're prepared for the upcoming season, make your plans and start contacting contractors right now.
Rayvat Rendering Studio can help you visualize the remodeling you are planning for the interiors or exteriors by 3D Interior rendering or 3D Exterior rendering. You can just share your current photographs or plans and the changes you wish to incorporate. We can create lifelike images that exactly depict the changes you planned. Also, try changing a few things, we offer complete flexibility so that you get the remodeling spot on as you wanted. Reach out to us at engineering@rayvat.com or drop us an inquiry here Contact Us - Rayvat Rendering Studio.